Data recovery is urgent for users especially when precious data is lost. To recover lost data successfully and quickly, a reliable data recovery tool is necessary. However, there are many data recovery applications for users to choose. If you don't know the features and performance of the applications, you may not able to choose the right tool.
Review for the top 20 data recovery software
To help users recover lost data with proper data recovery software, we have tested many data recovery software in the market. Here we pick the best data recovery software and provide the review for users. You can choose a proper data recovery tool based on your own needs. Here we will show all the top 20 data recovery software here.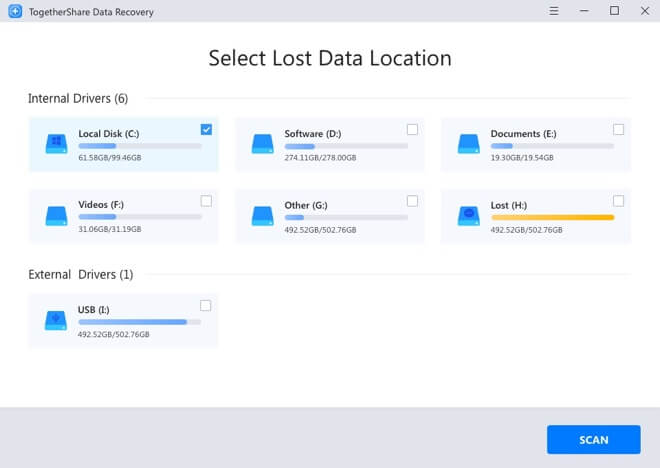 TogetherShare Data Recovery can recover lost files quickly and effectively. It supports to recover the lost data after you delete files or format drive by mistake, partition lost, file system damage, system upgrade failure, virus infection, and many other unknown issues.
TogetherShare software supports the file system NTFS, FAT 12/16/32, ExFAT, ReFS, APFS, HFS/HFS+, HFS X, Ext 2/3/4, etc. It can recover lost or deleted data from the hard drive, SSD, USB flash drive, SD card and other devices. It can also recover any types of lost files, including photos/pictures, videos, audio files, documents, emails, archives, and other commonly used file types.
Besides, the software is very simple to use with useful features. It can preview and recover lost data during or after the scan process. The software is also safe to use. The scan process is read-only and will not do any changes to the drive. In addition, it will help you save the recovered files to another drive to avoid further damage to the lost data.
TogetherShare Data Recovery
Powerful & easy-to-use data recovery software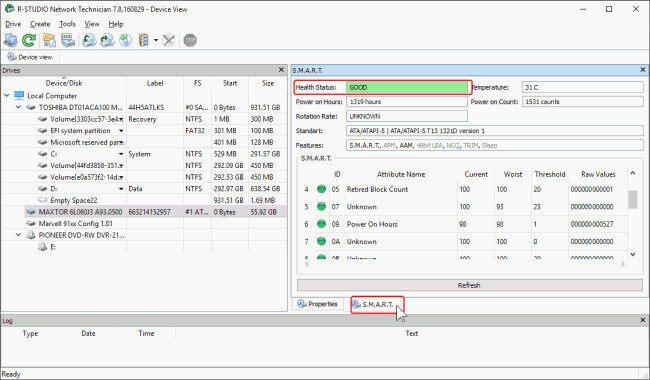 R-Studio provides the most professional features for data recovery. It's a tool specified for data recovery technicians and other users with much computer skills. It always applies advanced techniques to this data recovery software.
R-Studio supports data recovery in different data loss circumstances. Besides, it supports to recover lost data from devices in different file systems including NTFS, ReFS, FAT12/16/32, ExFAT, HFS/HFS+, APFS, etc.
However, as mentioned the software is very professional to use. It would be a little hard to use for many home users. If you don't have enough technical skills, it's difficult to recover data with the tool.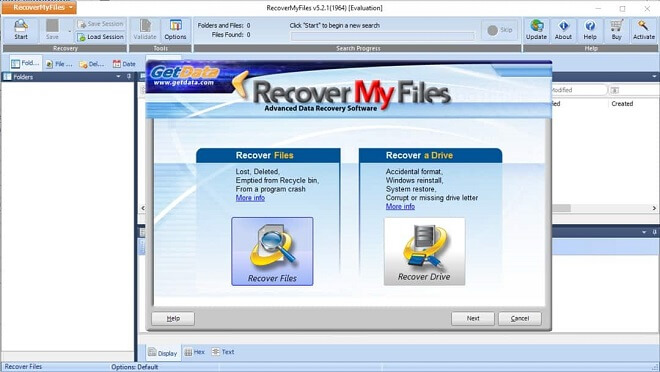 Recover My Files has a long history and can help users recover lost files due to deleting, formatting, virus attack, power outage, and other unexpected issues. In many data loss scenarios, the software Recover My Files, as a very useful data recovery tool, can help you get back the lost files easily.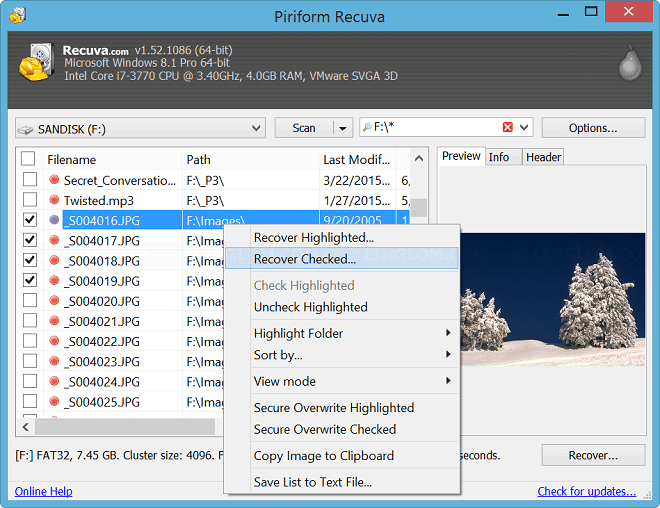 If you accidentally delete or lose some files in simple cases, you can try Recuva first as it's freeware. One of the advantages of this tool is that the software is free for users. You can to recover lost data with this tool for free. Recuva can recover photos, videos, music, documents, emails or any other commonly used files. It also supports data recovery on memory card, external hard drive, USB stick, and other storage media.
There are two modes to recover data with the software, Quick Scan and Deep Scan. Mostly, it's highly suggest to use Quick Scan mode first. If it doesn't work, and then go to the Deep Scan to search for more lost data.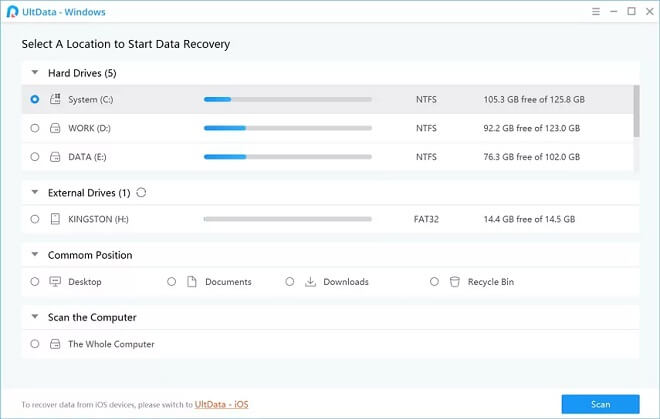 UltData is reliable data recovery software that can recover lost files with high performance. No matter you lose data from internal hard drive, or external hard drive, SSD, SD card, or other devices, UltData data recovery software is able to help you. Besides, this data recovery software supports data recovery for about 550 file types.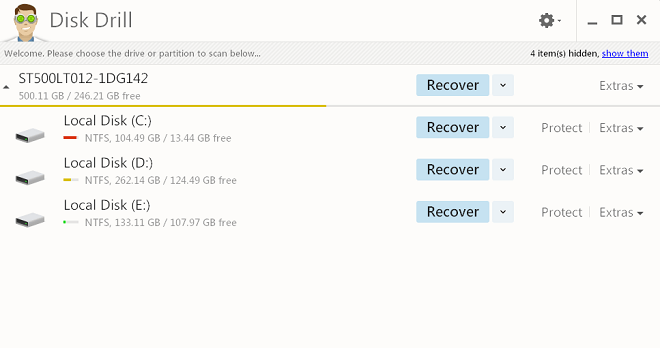 Seriously, Disk Drill is an effective data recovery software that also looks good. The software will automatically display all the storage media on your machine, even the unallocated space. You are able to select files to scan in All files, Pictures, Video, Documents, Archives options. It can even recover data in the form of a disk image (ISO). Preview option is available before you perform recovery. But the scan time is more than average.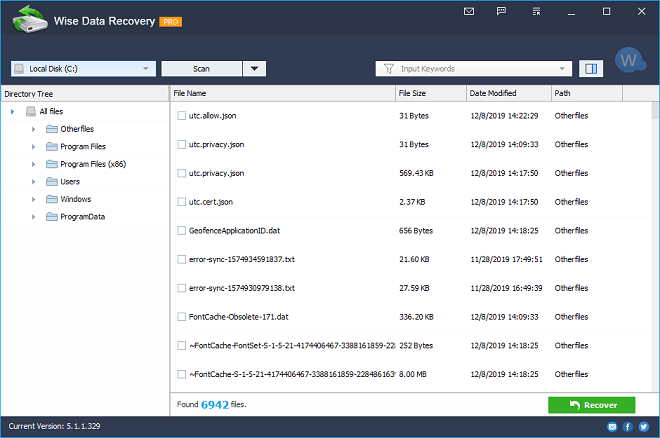 Wise Data Recovery is simple and straightforward for users. With this software, you can easily recover deleted data from any NTFS and FAT drive, flash drive, SSD, etc.
After scanning, you will get a full list of all the deleted photos, documents and other files. Before recovering the data, you can preview the files first to quickly identify them and check if they are recoverable. After that, you can select all the wanted files to recover quickly.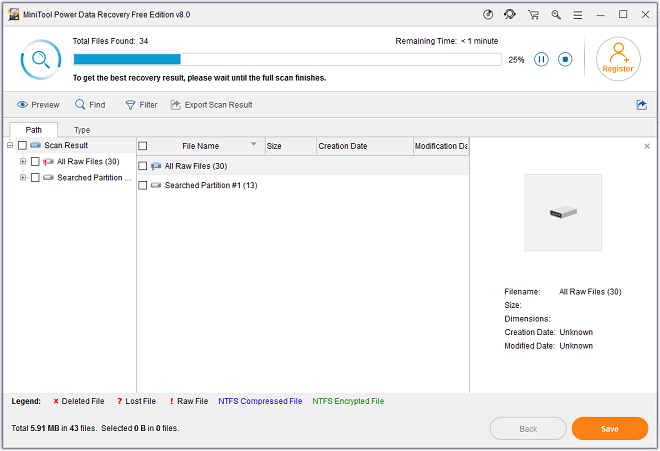 MiniTool Power Data Recovery is a specialist application other than a standard undelete program. It can even recover lost files from the deleted/lost partition.
With an easy wizard-based interface, the software can quickly search and recover all the deleted data. This software automatically scans selected drive and sort all of their lost or deleted data in sections like Archive, Document, Graphics & Picture, etc. Plus, preview option is also available in the software before the actual recovery. You can select lost/deleted files and get them back by clicking on the Save button.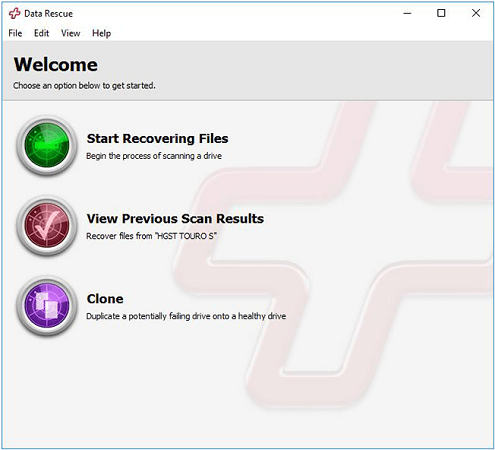 Data Rescue is a high-powered file recovery software. It can scan fast and efficiently. It also has a useful feature to save scanned result for use in later sessions. It has the strong raw data-recovery power, but it's a bit complex from many common users.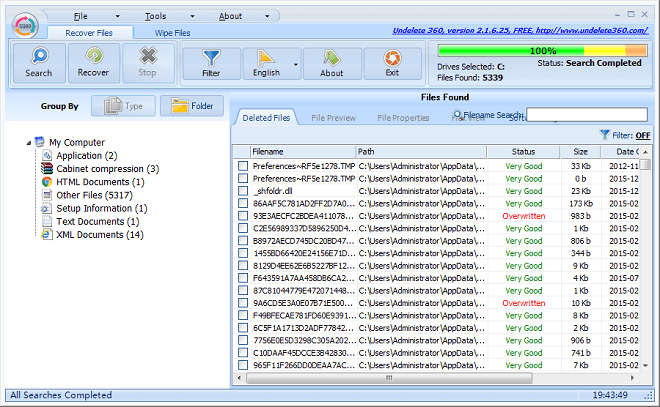 Undelete 360 is a totally free data recovery software. It can help users recover accidentally deleted files. This application supports different file systems like FAT, FAT32, NTFS, and more. It also supports nearly all types of storage devices. It's able to locate paths, names, size, and other properties of the deleted files. Before you retrieve the files, you can also preview files first.
A Wipe file feature is available in the software. It allows you to permanently wipe multiple files and makes them irrecoverable by any data recovery software.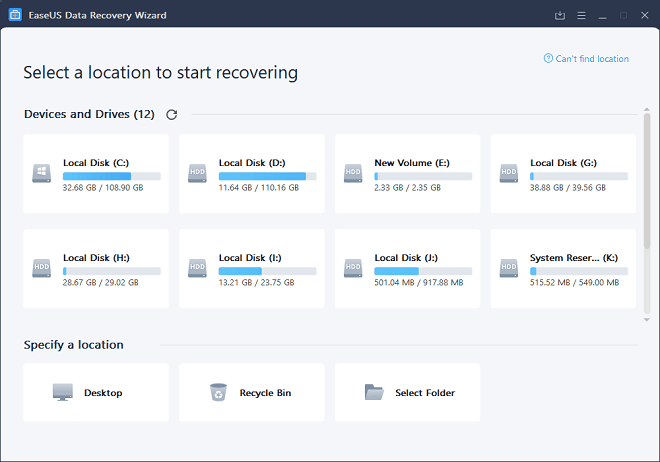 EaseUS Data Recovery Wizard is another famous data recovery software. This tool supports to recover many file types including videos, audio files, documents, and more. In addition, it supports multiple file systems like FAT, , NTFS, exFAT, HFS+, ReFS, etc.
First, scan the drive automatically. In the result of the scan, you will find all the files found with different items. It's a little hard to identify desired files from different items. However, it can help you recover lost data in most data loss cases, such as deletion, formatting, partition lost, and so on.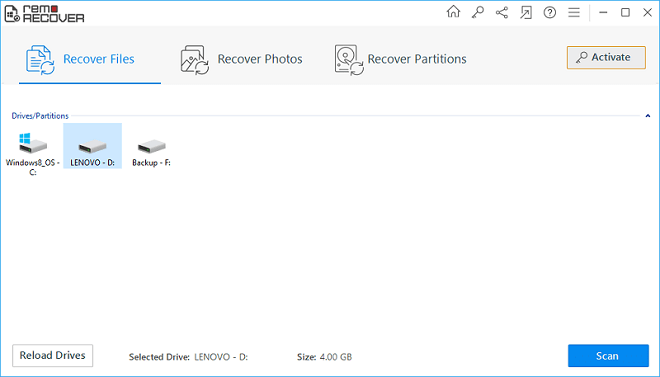 Remo Recover is a data recovery software mainly used to recover lost or deleted data.Unlike other software, it doesn't have a quick scan feature, so it would take a lot of time to scan a drive in order to get back all the lost data. It's really a drawback of this software.
In the software, you will get the option to select a particular drive to scan and search for deleted data. Overall, it is a standard data recovery software. Users can recover all types of deleted data with this software.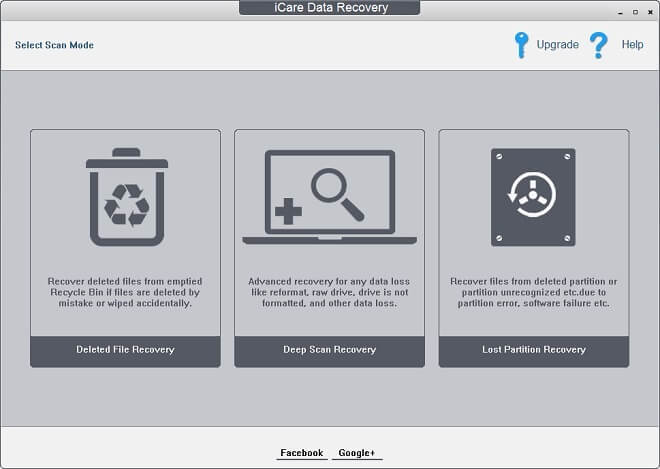 iCare Data Recovery can recover the files which get lost due to deletion, formatting, viruses, human errors, or other issues. It offers data recovery for USB flash drive, HDD, Zip stick, or from any other storage device.
This software also has some additional features. If you only want to recover some specified files, you can use Preview feature to identify the files before recovering. If you cannot find the lost files with a simple quick scan, Deep Scan is deserved a try to find more lost files.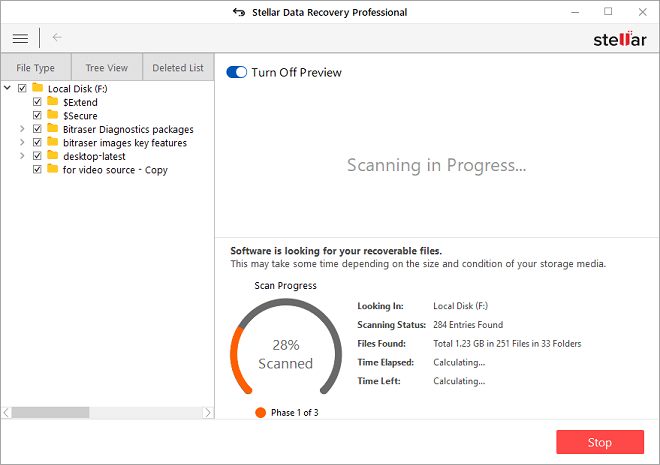 Stellar Data Recovery also performs very well in recovering lost data. This software provides an effective way to get back deleted or lost files. It's a risk-free program recovers data from memory cards, USB drives, hard disks etc.
Besides, the preview of files is available before making the final recovery within the software. It's very simple to use this data recovery program. It's suitable for beginners and non-technical users who don't have too much computer skills.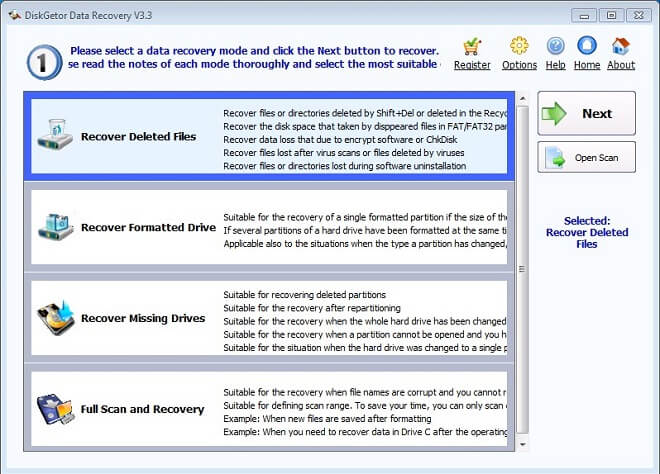 DiskGetor Data Recovery is a powerful hard drive data recovery software. With this tool, you can recover files in many different data loss cases, like simple deleting files completely, deleted/lose partition, files lost without knowing the exact reasons. What's more, it is also capable of recovering data from the formatted or inaccessible hard drive. You can even examine each file by viewing the HEX data in its Hex Viewer.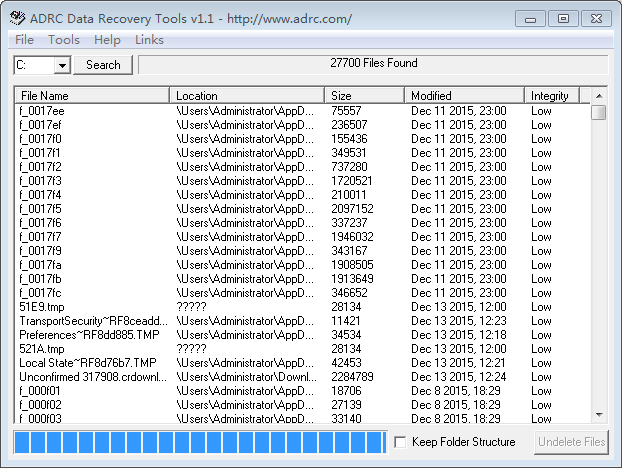 ADRC Data Recovery Tools is similar to various other data recovery software. It can recover data which have been deleted or lost. It also supports different types of file systems and data storage devices. ADRC Data Recovery Tools is a portable data recovery software, hence you can use it directly without any installation.
Kroll Ontrack EasyRecovery is impressively fast to scan and recover lost files. Also, it's a powerful, thorough data recovery software with some technically advanced options, such as secure-delete feature. However, the unclear interface and lacks in-app previewer is the real drawback.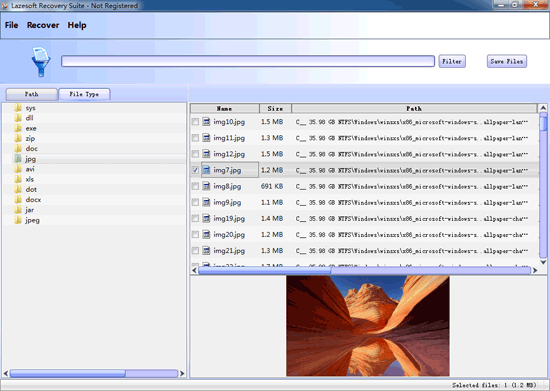 Lazesoft Data Recovery is exactly similar to other software, so it's very easy to use for most users. It can recover all the data lost due to a partition damaged, accidental deleting/fomating, disk crash, software errors, virus attack, etc.
Besides standard hard drives, it is also capable of recovering lost data from SSD, portable storage devices, flash drives, etc.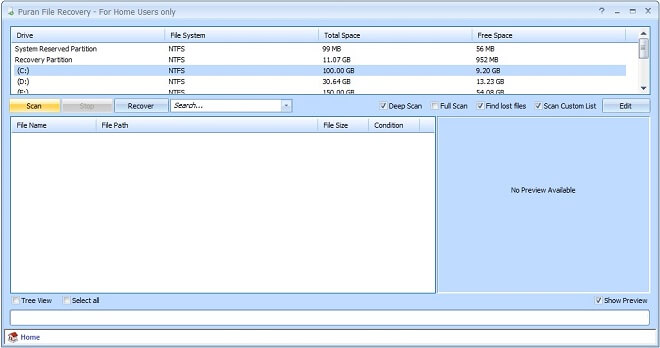 Puran File Recovery can be used to recover deleted/lost files. Besides, lost files can be recovered from formatted or lost drives too. Almost any devices that is detected as a drive by Windows can be scanned irrespective of its file system. It includes a Quick Scan that finishes in few seconds and supports FAT12/16/32 and NTFS.
Supported operating systems: Windows 10, 8, 8.1, 7, Vista, XP.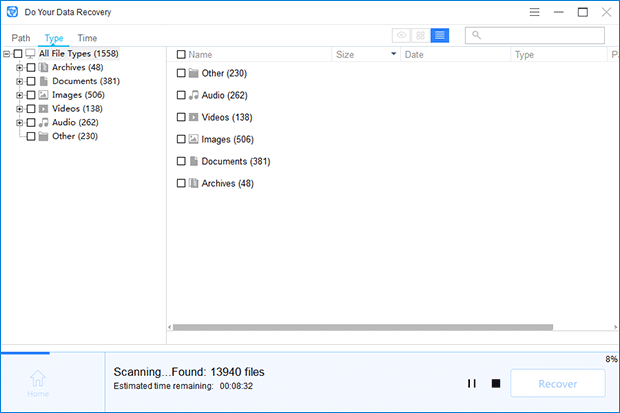 Do Your Data recovery tool provides a professional solution for users. If you are a victim of some kind of data loss, the software can help you. There are 2 modes in the software: Quick Recovery and Advanced Recovery. First you are suggested to use Quick Recovery method. If that doesn't find the desired data, you can proceed to the Advanced Recovery method and take more time to scan and recover. After the scan, you can easily preview the files before you perform a a final recovery.
Also, it can sort files on basis of file types, time, and path. You can also export scan result database for later usage.
How to recover data with TogetherShare Data Recovery?
As the best one in the top 20 data recovery software, TogetherShare Data Recovery is a very easy-to-use tool to recover lost data. You are able to get back lost data effectively with the software. First, please download the software.
If you lost data from a hard drive, USB flash drive, memory card or other storage media, please ensure to connect it to the computer. Then run the TogetherShare software and do as follows step by step to get back the lost files.
Step 1. Connect and choose the drive.
Connect the drive to the computer first, and then run TogetherShare software. Select the drive from the software and click the Scan button.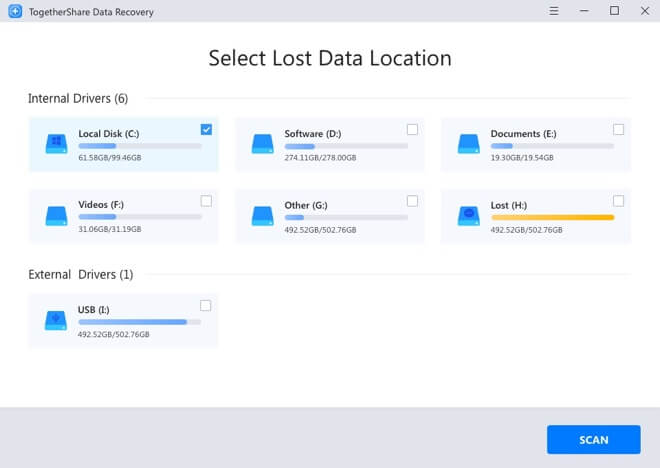 Step 2. Scan the drive that you lost data.
The software will scan the drive deeply and search for lost files automatically. You can even able to check the files during the scan process.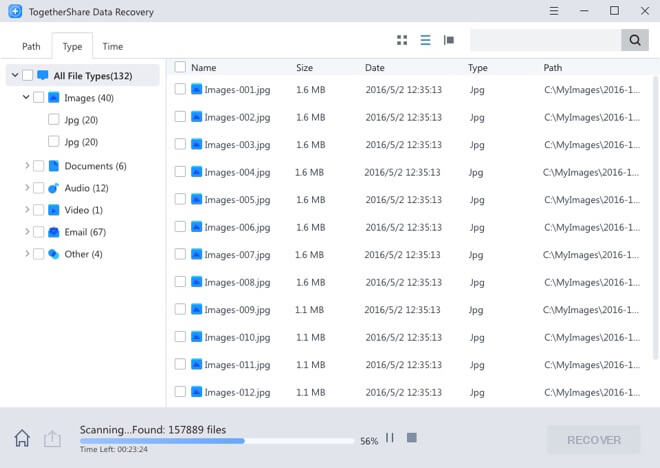 Step 3. Preview and recover lost files.
After the scan process is finished, all the files will be listed. Just preview and check the files first, and then only select the wanted files to recover.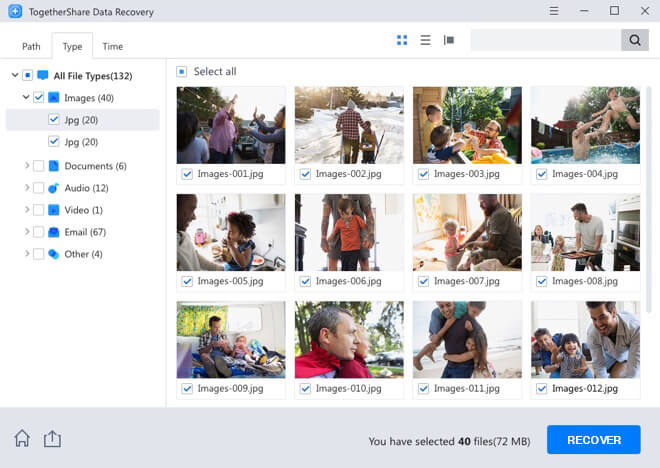 Tips: Don't do any further changes or add new data to the drive after data loss. Also, the recovered files cannot be saved to the same drive. Otherwise, the lost data would be damaged and lead to data recovery failure.
---
Final Words
Data recovery software mentioned above are the top 20 data recovery software in 2020 ones we pick. You can choose any of them based on your own goals, data loss scenarios, and needs you required performing successful data recovery.
If you don't want to further risk your precious files, we suggest the most recommended tool, TogetherShare Data Recovery, a comprehensive and effective data recovery tool that can help you quickly recover deleted, formatted, or lost data with only a few clicks.
TogetherShare Data Recovery
Powerful & easy-to-use data recovery software