NTFS is the most popular file system for Windows XP, Vista, Windows 7, Windows 8, Windows 10 operating system. It is also commonly used on Windows server 2000, 2003, 2008, 2012, 2016, and 2019. NTFS is a high-performance and self-healing file system with many advanced features, such as file-level security, transactions, encryption, compression, auditing and much more. It can protect your sensitive data as well as the greatest flexibility in data handling.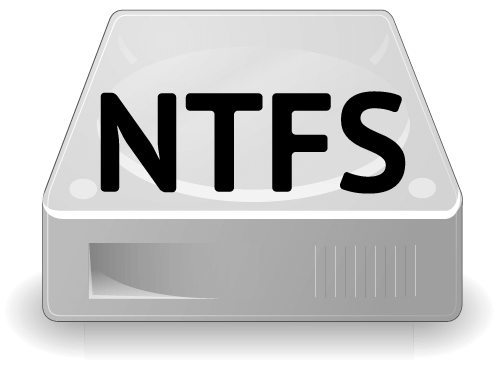 People would format the internal hard drive, external hard drive, SSD or even USB flash drive into NTFS. With NTFS, users can create a larger partition to store more and larger files on the drive. As the NTFS file system is widely used, data loss often happens on NTFS drive. Users would lose files on NTFS drive because of accidental deletion/format, application errors, drive repartition, OS crash, file system damage, hard drive corruption, human errors, virus infection, partition loss/deletion, and other unexpected issues.
---
How to recover NTFS files for free?
If you lost data on NTFS partition, we suggest you use a free NTFS file recovery software to restore the lost files. With the free data recovery software for NTFS, you can recover NTFS files for free. The free NTFS file recovery software recommended for you is TogetherShare Data Recovery Free. Here is the download for you:
TogetherShare Data Recovery
Powerful & easy-to-use data recovery software
The NTFS data recovery freeware is designed for NTFS. It can recover lost files from NTFS fast and effectively. With deep scan method, it can search for lost files from NTFS drive with different advanced methods and ensure to find all your lost files from NTFS partition.
It supports the recovery for many different types of lost files from NTFS partition, including pictures/graphics, documents, videos, music/audio files, emails, archives and other types of files.
Simplified interface and understandable wizard can enable users to use the software without difficulties. And the preview feature can help you verify whether the found files are recoverable or not. Search and filter options can help you locate the lost files quickly and accurately. With this simple and free NTFS file recovery software, you can do free data recovery for NTFS easily. Please follows the below steps to perform free data recovery for NTFS.
Step 1. Choose the NTFS drive.
Run the free NTFS file recovery software, select the NTFS drive from the list and click the "Scan" button to start the scan.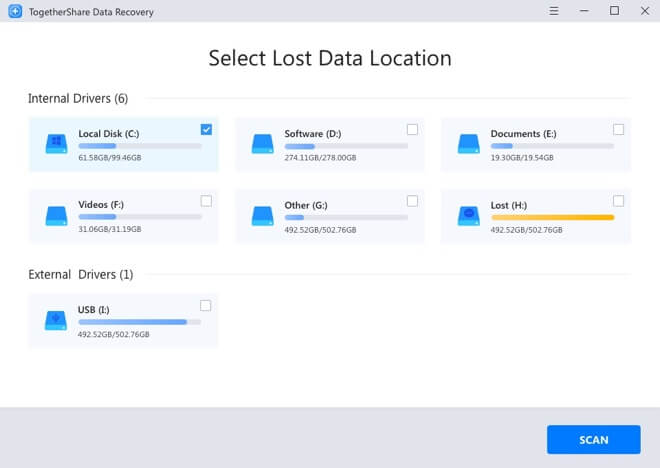 Step 2. Scan the NTFS drive.
The freeware will quickly scan the NTFS drive to find any lost files from the drive. The scanning time is based on the size, status, interface of the drive, so, it differs for users. Please wait patiently during the scan process.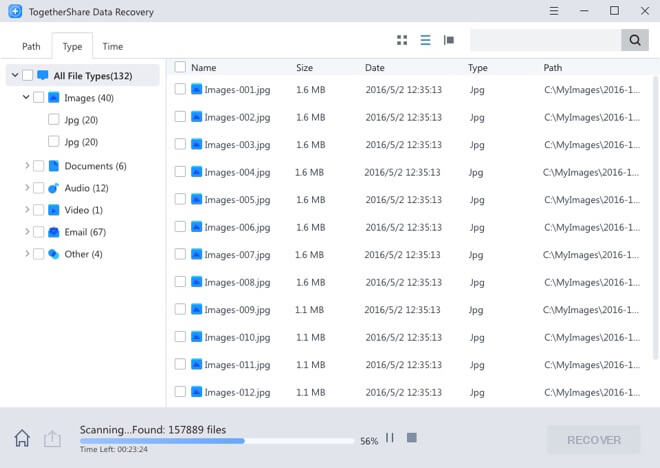 Step 3. Preview and recover NTFS files.
After scanning, you are free to preview the NTFS files and recover the files. Select all the wanted NTFS files and click the "Recover" button to restore the NTFS files for free.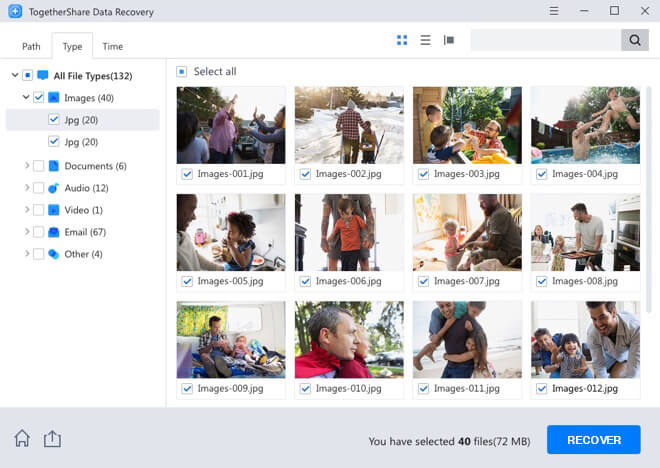 TogetherShare Data Recovery Free can recover lost files from NTFS, FAT 12/16/32, exFAT, ext 2, ext 3, and even APFS, HFS/HFS+, HFS X file systems. It's a comprehensive data recovery for hard drive, removable devices, SD card, SSD, digital devices, and so on. This software is the best choice for you no matter what the device and file system is. Download this freeware to retrieve the lost data immediately once the data loss happens.
TogetherShare Data Recovery
Powerful & easy-to-use data recovery software