"I have just formatted my SD card by mistake and lost about a 20 GB important files. Is there anything I could do to recover files from formatted SD card? I will be very appreciated."
Have you made any mistake like this? Don't worry, you have found the most simple way to fix the problem. But, take it easy. Here are something you should know about what is formatting and where is the data after the SD card is formatted.
---
What is formatting?
Formatting is not just cleaning your disks or drives. It is a step which you would take before you start to use a device. This process will not only delete the data on this disk/card/drive, but also be ready to write data on this disk.
---
Where is the data after the SD card is formatted?
In fact, the data deleting process or disk formatting process is more like data hiding. All the data on the disk will be marked as empty. So the whole disk is "empty". But, data will not just disappear as long as it has not been overwritten.
This is the reason why TogetherShare Data Recovery could not only recover files from formatted SD card, but also recover deleted files from hard drive/HDD/SSD.
---
How to recover files from formatted SD card?
TogetherShare Data Recovery Professional offers advanced technology to help you easily and completely recover deleted, formatted or lost files from any type of hard drive or external storage device.
Step 1. Launch TogetherShare Data Recovery once the installation completes.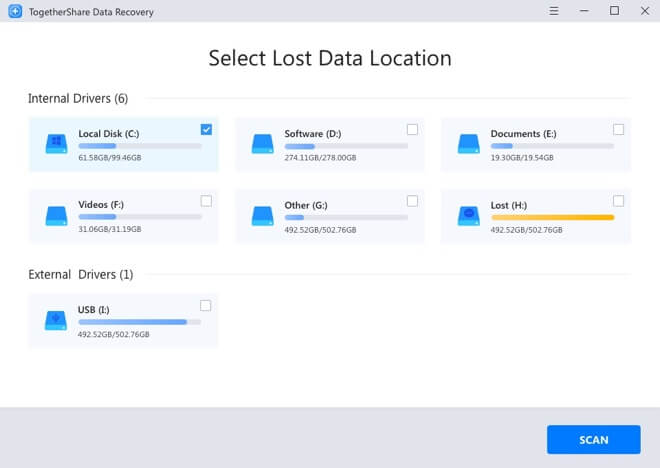 Tips: TogetherShare Data Recovery Free enables you to recover up to 1GB Word files without any limit. If the lost data is more than 1GB, you can update to TogetherShare Data Recovery Pro to fulfill you needs.
Step 2. Choose the location where you lost your Word document. Then, click "Scan" to start for a quick scan.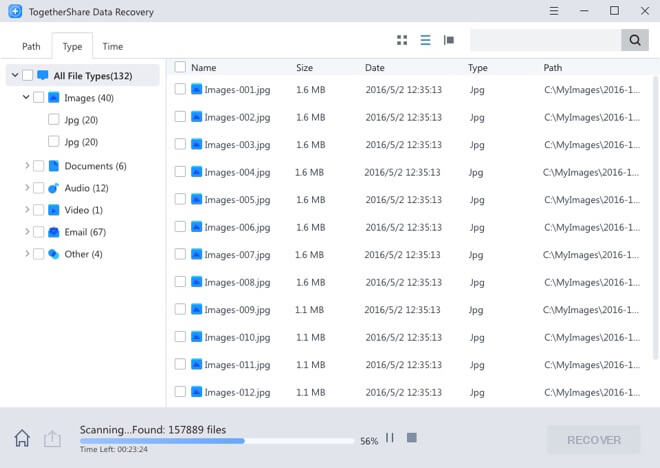 Step 3. When the process finishes, you can preview all the discovered Word files before recovery. Select what you need and click "Recover" to restore the lost Word document.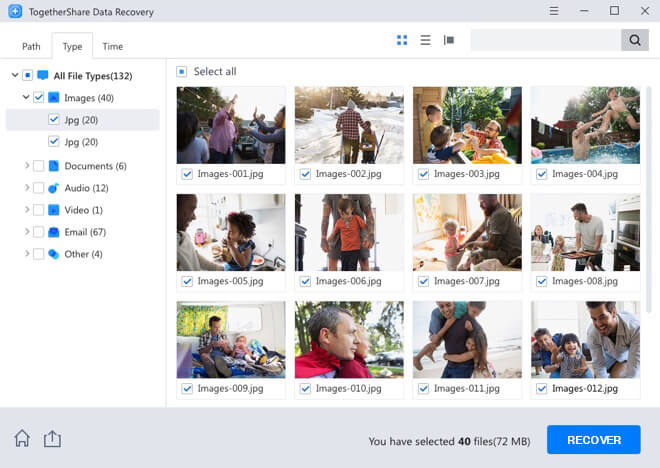 Related post: How to recover deleted files from USB flash drive
TogetherShare Data Recovery
Powerful & easy-to-use data recovery software