SSD is much more common among our computers, and, of course, HDD is still the main part of this market. The performance of the drives is getting better, however, there is still a possibility of lost or deleting files by accident or mistake. TogetherShare Data Recovery is one of the kind easiest tool to recover deleted files from hard drive/HDD/SSD. In the following parts, you will find out the differences between HDD and SSD, and how to recovery deleted files from them easily.
---
What's the main difference between HDD and SSD?
1. Reading speed
The read speed of solid state drives can reach 400M/s, the write speed can reach 130M/s or more, and the read/write speed is 3-5 times that of ordinary mechanical hard disks.
2. Seismic capacity
The traditional mechanical hard disk has a high-speed magnetic head inside, and its shock resistance is very poor. Therefore, if the general mechanical hard disk is used in motion or vibration, it is easy to damage the hard disk. The mechanical hard disk adopts the chip storage scheme, has no internal head, and has superior shock resistance. Even when used in sports or vibration, it is not easy to be damaged.
3. Noise
There is basically no noise in the operation of the SSD, and the mechanical hard disk is generally close to the sound of the internal disk rotation and vibration. Some mechanical hard disks that have been used for a long time are more noisy.
4. The price
Although the price of solid state drives is gradually decreasing, the price is still significantly higher than the mechanical hard disk.
5. The number of writes
SSDs have a limit on the number of writes, which means that there are life issues. SLC master SSDs have 100,000 writes, while MLC masters used in general SSDs have only 10,000 writes. In theory, the number of writes is only 10,000. Say, SSD life will be shorter, but the actual test can be found that SSD daily use of MLC1 master SSD can also be used for about five years, so life is also possible.
---
How to recover deleted files from hard drives/HDD/SSD easily?
Step 1: Download and install TogetherShare Data Recovery.
First of all, download and install TogetherShare Data Recovery on your PC. Then run it on your computer to start of recovery of reformatted data.
TogetherShare Data Recovery
Powerful & easy-to-use data recovery software
Step 2: Select the hard drive.
Choose the hard drive where your data is lost.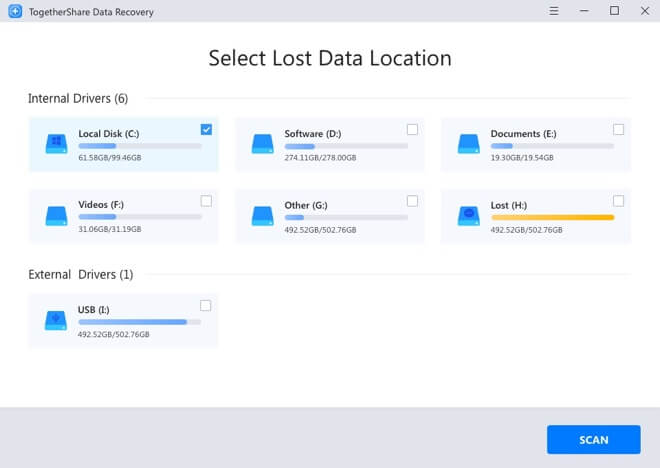 Step 3: Scan the hard drive.
Now, click on "Scan" button. This software will scan the selected hard disk drive and help you find lost data.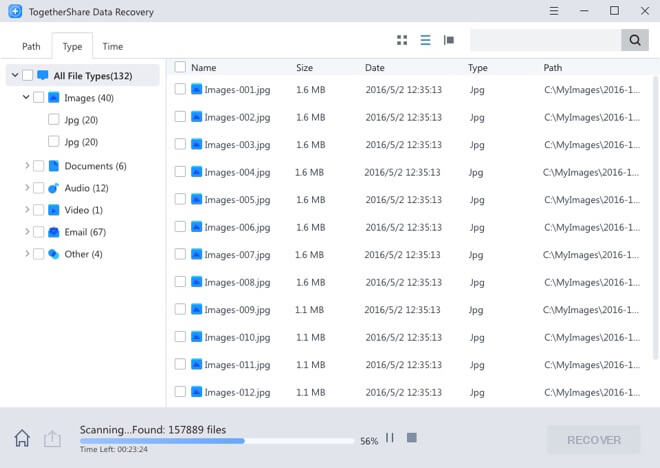 Step 4: Preview and recover lost data.
Once the deep scan is completed, you can preview all recoverable files. Then select the desirable files, then click on "Recover" button to save the files to a safe location.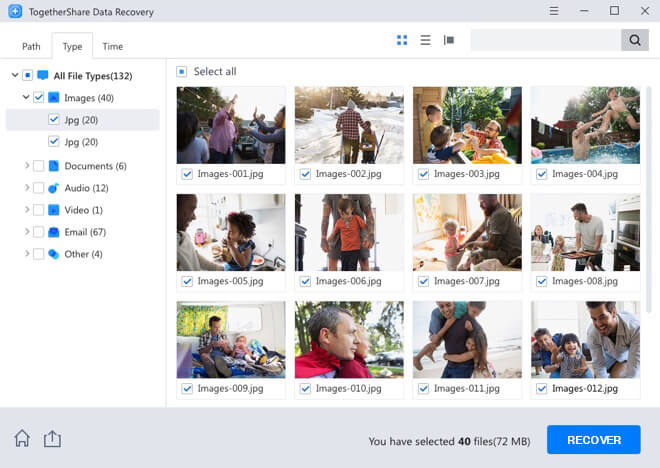 TogetherShare Data Recovery is full featured hard drive data recovery software, which could recover lost data from all types of HDD or SSD.
Related post: How to Recover Deleted Photos/Videos from SD Card
TogetherShare Data Recovery
Powerful & easy-to-use data recovery software