Restore Quicken data from backup file
Sometimes, Quicken data would be lost for some issues. What should we do in such a case? If you have done a successful backup for the Quicken data, you can carefully do the following to reinstate your Quicken data on the computer:
1.Get your backup disk.
2.Start Quicken.
3.Choose File→Backup and Restore→Restore from Backup File.
4.Select the file you want to restore and then click OK.
5.Click Restore Backup.
6.Update the account registers as necessary.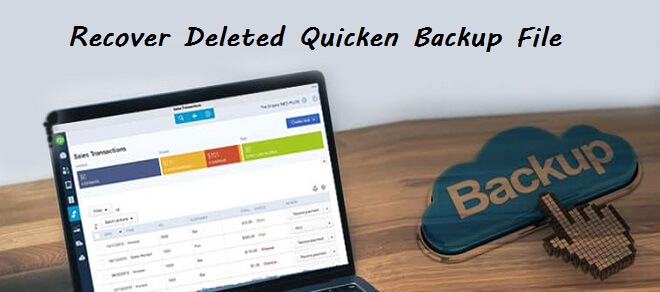 However, if the backup file on the backup disk is also deleted or lost by accidentally, it's necessary to retrieve the Quicken backup file first. But how to recover deleted Quicken backup file? It's frustrating for users to get a reliable and proper data recovery software for Quicken backup file. Here we recommend TogetherShare Data Recovery for you to do the job. Please download this data recovery software first.
TogetherShare Data Recovery
Powerful & easy-to-use data recovery software
How to recover deleted Quicken backup file with TogetherShare software?
The software is a simple tool with easy understandable interface and interactions. Also, it will show all the found files during and after the scan process. So users can easily identify the lost data integrity before recovering the lost files in the software.
With TogetherShare data recovery software, it's very easy to recover deleted Quicken backup file. With only 3 steps, users can recover the lost or deleted Quicken backup file with this software. Here we will show the detailed steps for you.
Step 1. Connect and choose the Quicken backup disk.
If you lose Quicken backup file on the backup disk, please first connect the disk to the computer. Then start the data recovery software and choose the backup disk, and then click the Scan button.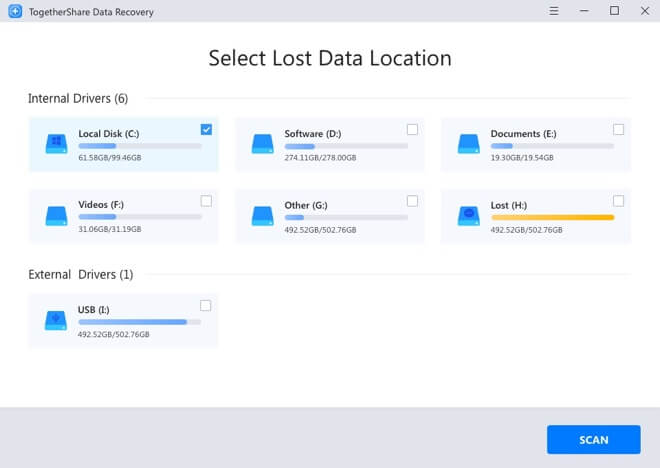 Step 2. Scan the Quicken backup disk for lost data.
At this step, the software will scan the backup disk and help you search for all the deleted or lost Quicken backup file on the backup disk.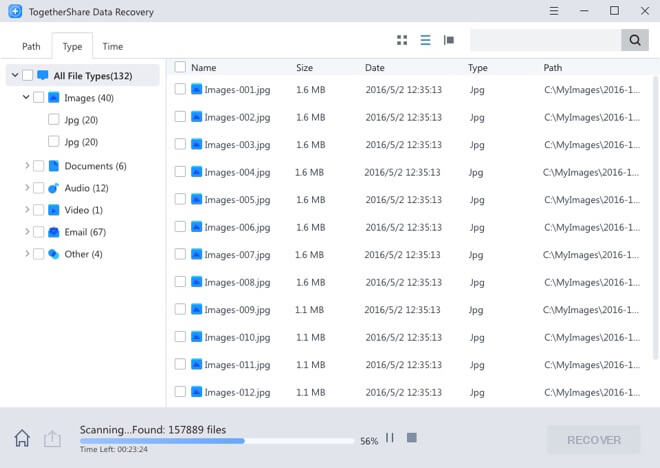 Step 3. Recover lost/deleted Quicken backup file.
Once the scan process is completed, the software software will list all the found Quicken backup files or other data in the software. Please check and only choose the wanted Quicken backup file to recover.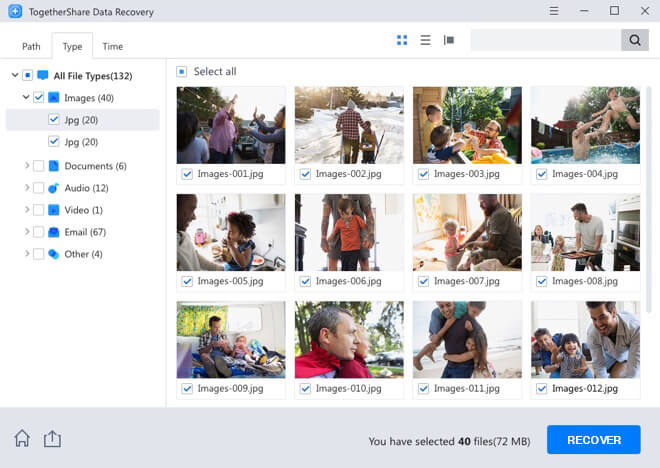 TogetherShare Data Recovery can also recover deleted/lost photos, videos, documents, emails, audio files, archives, or any other files from hard drives, USB flash drives, SSD, memory sticks and other storage media.No matter you delete files, or lose files due to partition is deleted, formatted or becoming inaccessible, virus infection, system crash, application malfunction, this software can help you restore the lost files with ease.
The software is fully compatible with NTFS, FAT32, HFS+, ReFS, ExFAT, APFS or other file systems on both Windows and Mac machines. It can recover lost files from these kinds of volumes for users.
Besides, after data lose, users should be careful and don't ad any new files to the drive where you lose data to avoid further damage to the lost files. Then download the reliable TogetherShare file recovery tool to recover the lost data to another drive.
TogetherShare Data Recovery
Powerful & easy-to-use data recovery software