iPhone SE3 (iPhone SE 2022 edition) is another addition to the affordable iPhone series introduced by Apple, back in 2016. Powered by the same processor and almost similar specs as the flagship iPhone models have, iPhone SE was a good entry to meet the demand of the lower middle class. The latest iPhone SE3 follows the same tradition starting with a rather modest price tag.
If you own this new smartphone already or looking to buy one, then congratulations on your purchase from our side. But like any other smartphone, you can lose the data from your new iPhone SE3 for a few unfortunate reasons.
Your data can be deleted by accidental touch.
An attack of some virus or malware can also hurt your phone's storage and can result in a data loss event.
Similarly, so many other events can be the cause of data loss in your iPhone SE3.
Therefore, we have compiled this article just for you to help you recover lost data from an iPhone SE 2022.
There are two possible data recovery options that can be tried to regain your lost data.
iPhone SE 3 Data Recovery through A Data Recovery Software
A suitable recovery software can be found on the internet through an extensive web search. A good recovery software should have the following attributes considering you are downloading/buying it for the new iPhone SE 2022.
It should support the required iOS version.Remember that iPhone SE 3 runs the latest version of iOS which is 15.x.
It should be a reputed software program having verified customer reviews.
It should support the required file types that you are looking to recover from your device.
One software that seems to tick all such requirements is TogetherShare iPhone Data Recovery Software. This software supports the iOS 15 therefore, it should be able to work with iPhone SE 2022 as well.
TogetherShare iPhone Data Recovery can recover many important formats including photos, videos, contacts, and messages among other options (listed on its webpage).
TogetherShare iPhone Data Recovery
Easily recover lost data from iPhone, iPad, iPod touch, etc.
The method of data recovery is also simple. According to the official information, first, you need to install and launch the TogetherShare iPhone Data Recovery. Then, connect your iPhone SE 3 to your computer.
Step 1. Select the iPhone SE 3 to start data recovery.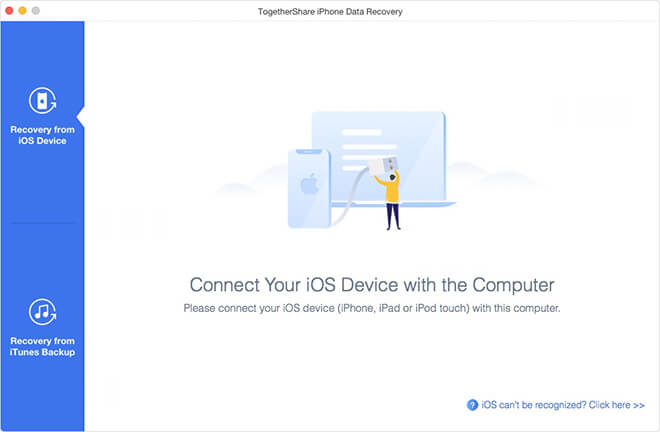 Step 2. Scan the iPhone SE 3 to find deleted or lost items.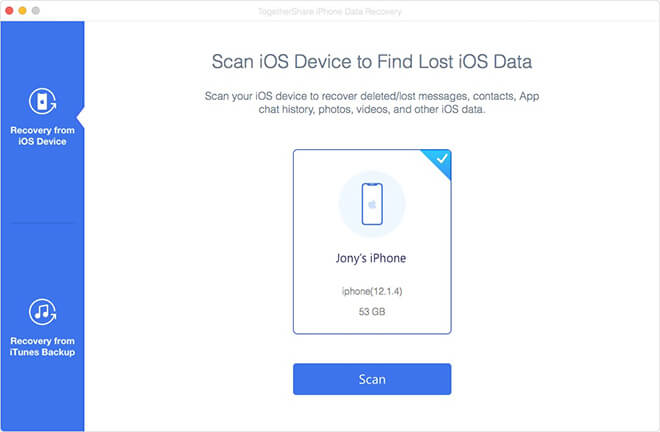 Step 3. Preview and recover lost items.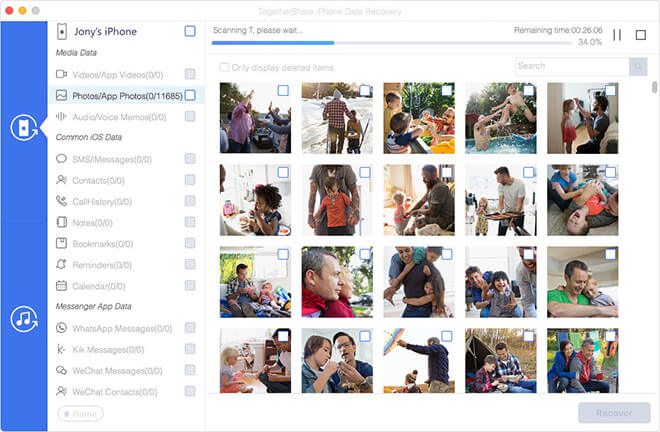 Data Recovery through a Data Recovery Service Provider
Another method to recover lost data from your iPhone SE 2022 is by sending it for an examination to a data recovery company. These companies normally employ data recovery professionals that are claimed to help you recover your lost data.
Most service providers give their customers a utility to get their recovery cost estimated beforehand. For this, you need to fill out a form given on the company website. You can fill it out by giving your contact details and writing the cause or incident that resulted in the data loss from your iPhone.
Such a company can be searched through Google Search. Before you proceed with the negotiations, there are certain factors that should be kept in mind which can be important in your decision to hire a professional service.
Check whether the service provider is newly set or has an old presence. It can be found on the company's portfolio page, or you can also use a consumer review website such as Trustpilot to check for its reviews. In addition, you can also look for customer reviews on the company's webpage.
The charges should be justified. Compare the prices and features of different providers and then decide the one that fits you the best.
Check whether there are any certifications on the behalf of the company in question.
Contact them and ask whether they can recover data from your iPhone, in our case, it would be iPhone SE 2022 as it is a very recent launch by Apple.
Keep your personal data secure before you hand it over to the company.
Keep a backup of your important data that is still present on your iPhone either on iCloud or an external storage.
Confirm whether the company you have found operates in your area/country.
Confirm the delivery procedure for your iPhone both for handing over and taking it back from the company after recovery.
This method of data recovery is very much capable to help you recover lost data from an iPhone SE 2022 especially, in comparison with the previous method.
Secure Data Recovery is a data recovery company that claims to be accredited with major certifications such as Certified Macintosh Technician, Norton, and McAfee.
Various data loss scenarios are covered by them including fire damage, main logic board failure, and accidental deletion among a few others. Secure Data Recovery can recover your contacts, call history, videos, photos, messages, and more. However, they appeal to their customers to turn off their device in case of such an event to avoid the device getting overwritten.
As for iPhone SE 2022, you will need to ask them first whether they can operate on it as it is a very new entrant in the market. This can be done through one of the contact methods given on their website.
Always Backup Your iPhone at least for Important Files
Although these methods are the very first aid that you can give to your iPhone in a bid to try and recover lost data from an iPhone SE 2022, there is one important thing that can rule out the possibility of using either of these methods entirely.
That's right, backing up your device will always keep you safe from such data loss events as you will always be at liberty to copy it back in case such a mishap happens. Hence, always keep a backup of your important iPhone files either on iCloud or on external storage.
Conclusion
So, this was our article explaining a couple of data recovery methods to recover lost data from the newly launched iPhone SE 2022. We hope this article will help you in your crucial times.
TogetherShare iPhone Data Recovery
Easily recover lost data from iPhone, iPad, iPod touch, etc.