Why my files are missing?
Reason 1. Files are hidden
In some situation, the files may be changed to hidden or invisible by mistake.
This is easy to fix:
Launch File Explorer.
Click View tab, on the left part under the View tab, check "Hidden items" option box.
Reason 2. Wrong user account
Maybe, you just enter the wrong user account, of course, you cannot find the files, and you thought the files are missing.
This is easy too:
Go to Settings -> Accounts. There you should find your old user account.
Click on your old account in order to switch to it.
Reason 3. Data lost/deleted
This is not the good part. It will be difficult if you chose the wrong tool. TogetherShare Data Recovery Free offers 100% safe data recovery solution for recovering lost data from hard drives and storage media devices. It offers a quick scan and deep scan. The quick scan mode can quickly scan the hard drive/device and find recently deleted files. The deep scan mode will deeply scan the hard drive/device to find every recoverable file. What's the best, you could recover 1 GB data for free.
TogetherShare Data Recovery
Powerful & easy-to-use data recovery software
Step 1: Select the hard drive.
TogetherShare Data Recovery Free will scan your hard drive and find all types of lost files/data automatically. Choose the hard drive to recover missing files.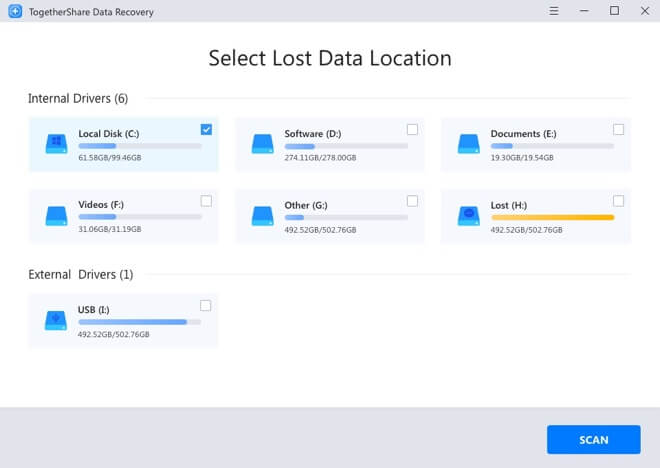 Step 2: Scan the hard drive to find missing files.
Click on "Scan" button to scan this SSD and find the lost files.
Tip: If you are sure what you lost are photos and videos on your SD card, please select the Photos and Videos only and try to recover deleted photos/videos from SD card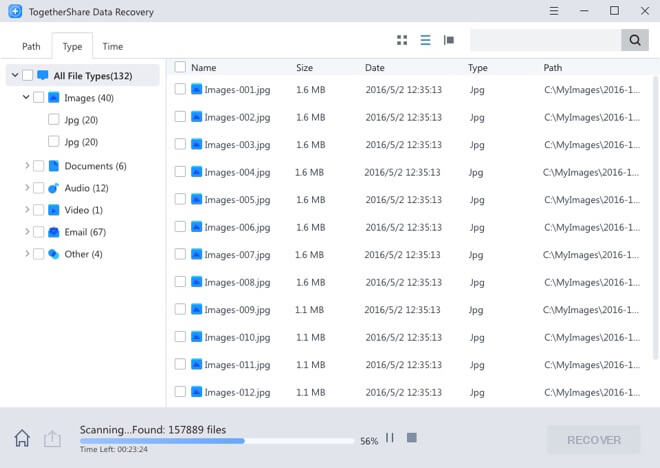 Tips:
TogetherShare Data Recovery Free can recover lost data from most types of hard drive and storage device. If you want to recover deleted files from USB flash drive, just connect the device with your computer.
Step 3: Preview and Recover the Files.
After the scan, you can preview all the recoverable files and select out those you want. Then, click "Recover" button to get them back.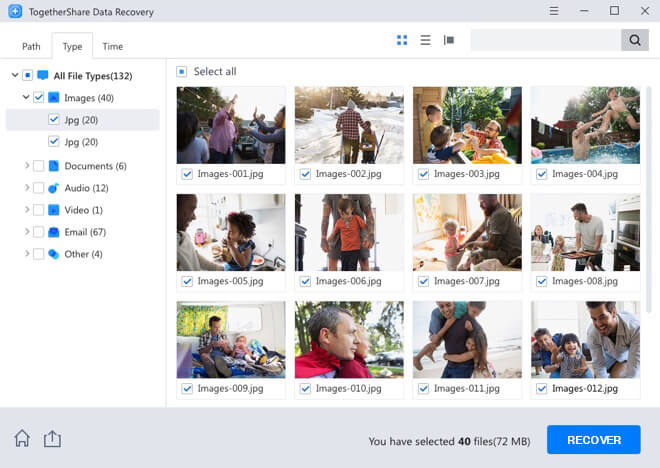 It is very simple to recover missing files with this data recovery software.
TogetherShare Data Recovery
Powerful & easy-to-use data recovery software