Log files are used by all kinds of software and operating systems to keep track of something that has occurred, usually complete with an event detail, date, and time. Sometimes the best way to troubleshoot issues of operating system, application, or service is to consult the log files. You can easily find some clues and locate the issues from the log files that that application or service generates as it goes about its business. If you unfortunately deleted or lost Log files, then you may be hard to locate some issues of your applications. Then the easy way for you is to recover lost Log files first. Here we will provide an easy and fast solution to recover lost Log files in the article?
---
How to recover lost Log files step by step?
Actually, it's very simple to recover lost log files with trusted data recovery software. So we need to find the proper and professional software first. There are too many products in the market that can recover deleted or lost files. To recover lost Log files, we suggest you use the most reliable and popular software - TogetherShare Data Recovery. This software is effective to recover lost Log files.
Here are only a few steps to recover lost Log files with this simple data recovery software. We will show you the detailed guide about how to recover lost Log files. Please just do as following steps to do the recovery.
Step 1. Download the software.
Before recovering the lost Log files, please first ensure to download the software. The software is available in both Windows and Mac versions.
TogetherShare Data Recovery
Powerful & easy-to-use data recovery software
Step 2. Choose the drive.
Install and run the software, then you will see all the connected drives will be detected. Please ensure to choose the correct drive that contains the lost Log files.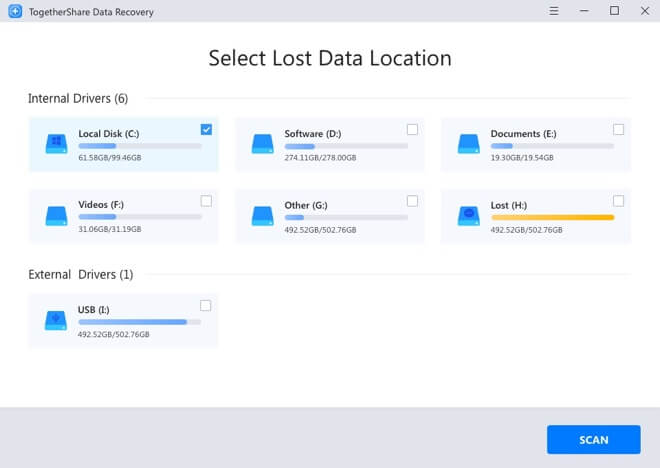 Step 3. scan the drive.
After clicking the Scan button, the software will automatically scan the drive. It will deeply search for the lost files, including Log files, on the drive.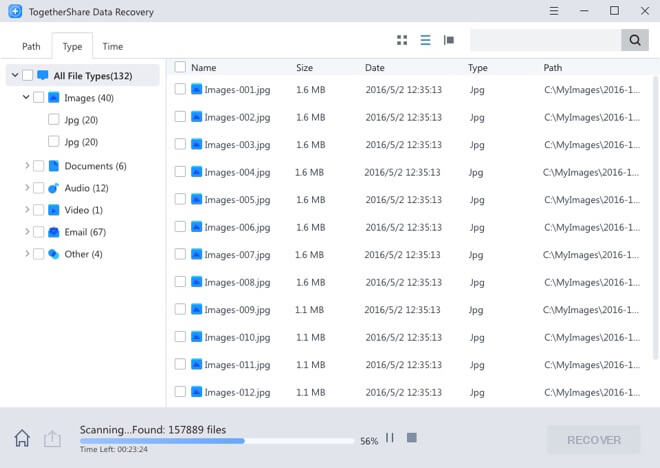 Step 4. Preview and recover.
After scanning, the software will show all the found files in directory and type. You can identify and check the files to locate your Log files first, then preview if the wanted files are recoverable. After that, please only choose the wanted and recoverable files to recover.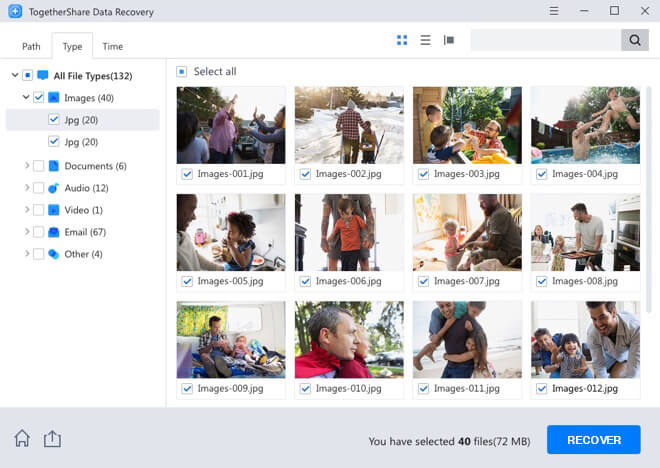 ---
More tips to keep your data security
As Log files are very important for users to troubleshoot issues, we suggest you keep regular backups first. It's better to save the backup data to external drives, off-site locations, or the clouds.
Besides, if data loss happens unfortunately, please first stop using the drive to avoid any further damage to the lost data. Then there will be higher chance to recover lost Log files. Also, please save the recovered Log files to another drive instead of the same drive that contains the lost Log files.
At last, the last chance to recover lost Log files is using a data recovery tool, such as TogetherShare Data Recovery. It can help you recover Log files and many other kinds of lost files, including photos, videos, audio files, documents, archives, emails, etc. So if you deleted or lost any files by mistake, please don't worry. Just download the software to have a try. Mostly it can help you get back the lost files successfully.
TogetherShare Data Recovery
Powerful & easy-to-use data recovery software