"I don't want to format this partition, but it seems that I just did that by mistake."
"I just remembered, I need the files, but I have just formatted this partition."
Some of us may have been there too. Whether it was a mistake or not, We really do need to recover files from formatted partition.
Formatting is one of the easiest and most efficient ways to wipe data from a partition or even a disk. It is also a process of getting the partition ready for the next job.
Is it possible to recover files from formatted partitions?
For most of the situations, Yes. Then, why? Because there is no such thing as making your files disappear. Every partition has an address table. When you want to save the files, your computer will "write" the data in this address table, and mark it as your files name. Formatting this partition will not erase the data, but it will "erase" the marks. The next you want to save other files, the original files will be "overwritten". This "overwritten" will make data very hard to be recovered, but as long as the data in fine, with the help of TogetherShare Data Recovery, you could recover files from formatted partition easily.
Related post: How to Recover Data from Formatted Hard Disk in Windows 10
How to recover files from formatted partitions in 4 steps?
Step 1:Download TogetherShare Data Recovery to your desktop and install it, then launch the program.
TogetherShare Data Recovery
Powerful & easy-to-use data recovery software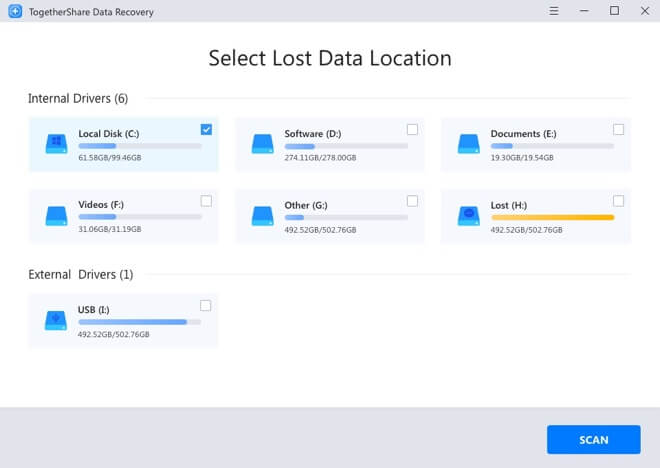 Tips: You could recover 1 GB files for free with TogetherShare Data Recovery Free.
Step 2: Select the partition name which you lose your files. Then click on the "Scan" button to scan the formatted partition to find deleted data.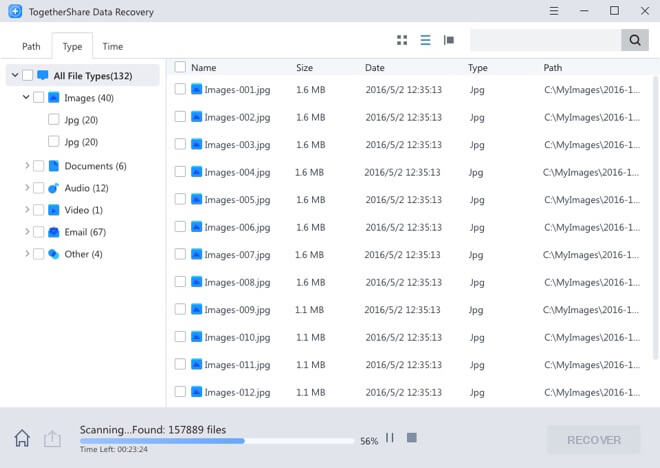 Step 3: After the scan, you can preview all the recoverable files and select out those you want, even word and excel files are also could be previewed too. Then, click "Recover" button to get them back. You could also use the filter to select word documents only if you want to recover deleted word document.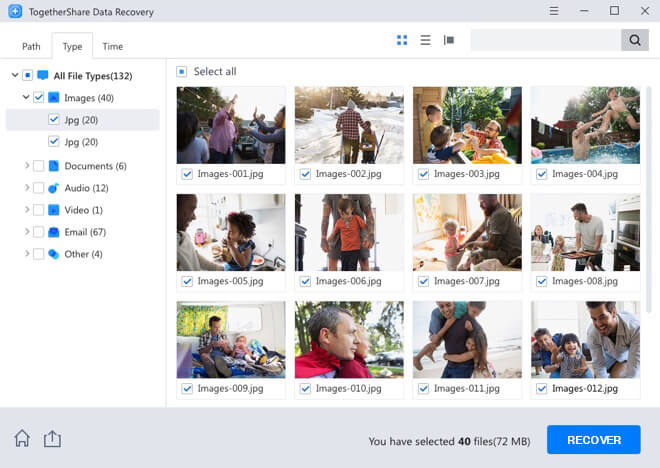 With advanced data recovery mode, this unformat recovery software can help you completely recover lost data from formatted hard drive partition.
TogetherShare Data Recovery
Powerful & easy-to-use data recovery software