Among numerous GoPro users, many of them using Mac computer to transfer the files from GoPro. They view, edit or share the GoPro photos/videos on Mac. During the use of the GoPro and Mac, there would be data loss happened on GoPro at times. Actually, data on GoPro is stored on the SD card inside. Therefore, if you lost data from GoPro, it indicates that the data on the SD card is missing. The files on the GoPro SD card may be lost due to following reasons:
Deleting the wrong files by accident from GoPro.
Formatting the SD card in GoPro or on Mac.
Errors occur when transferring files from GoPro to Mac.
Remove the SD card from GoPro or Mac when it's in use.
The file system of GoPro SD card crashes or becomes RAW.
Other human improper operations cause data loss on GoPro.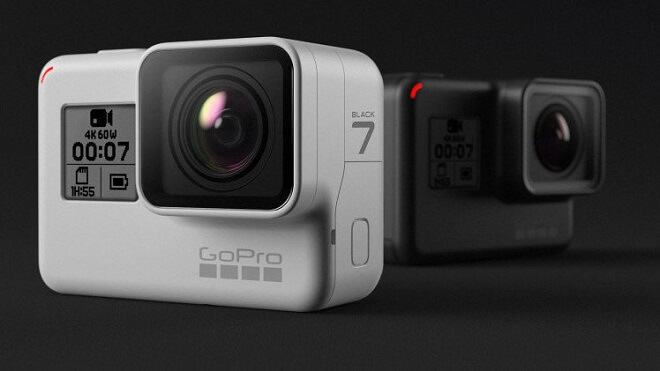 No matter what the reason is, losing videos or photos on GoPro is an upsetting experience. For many Mac users, it would be great to get a free GoPro data recovery software. The good news is that TogetherShare offers such freeware for free GoPro data recovery for Mac. With this software, you can free to recover lost data from GoPro on Mac.
---
Download the free GoPro data recovery software for Mac
TogetherShare provides the best data recovery application for GoPro. It can recover any lost video clips and photos from your GoPro cameras. It can recover the files in JPG(JPEG), GPR, MP4, WAV and other formats from GoPro memory cards.
It can also fully work with memory chips of Hero 7, Hero 6, Fusion, Hero 5, or Hero 4, GoPro Hero 3+, GoPro Hero 3, GoPro Hero Action, GoPro HD Helmet Hero, GoPro HD Hero 2, etc. This GoPro data recovery tool can recover data from GoPro SD cars with FAT32 or exFAT file system.
Download TogetherShare Data Recovery for Mac Free, it can help you recover lost data freely from GoPro on Mac. In addition, it's smiple and easy to recover lost data from GoPro with the software.
TogetherShare Data Recovery
Powerful & easy-to-use data recovery software
How to recover lost data from GoPro for free?
After deleting, formatting or losing files from GoPro, please stop taking new photos or videos with the GoPro. Take out the SD card and connect it to the Mac computer with a card reader. Then run TogetherShare GoPro free data recovery software and recover the data from the GoPro SD card as follows.
Step 1. Choose the GoPro SD card.
The software will recognize the SD card from GoPro. You only need to select it from the device list and click the "Scan" button to start the recovery process.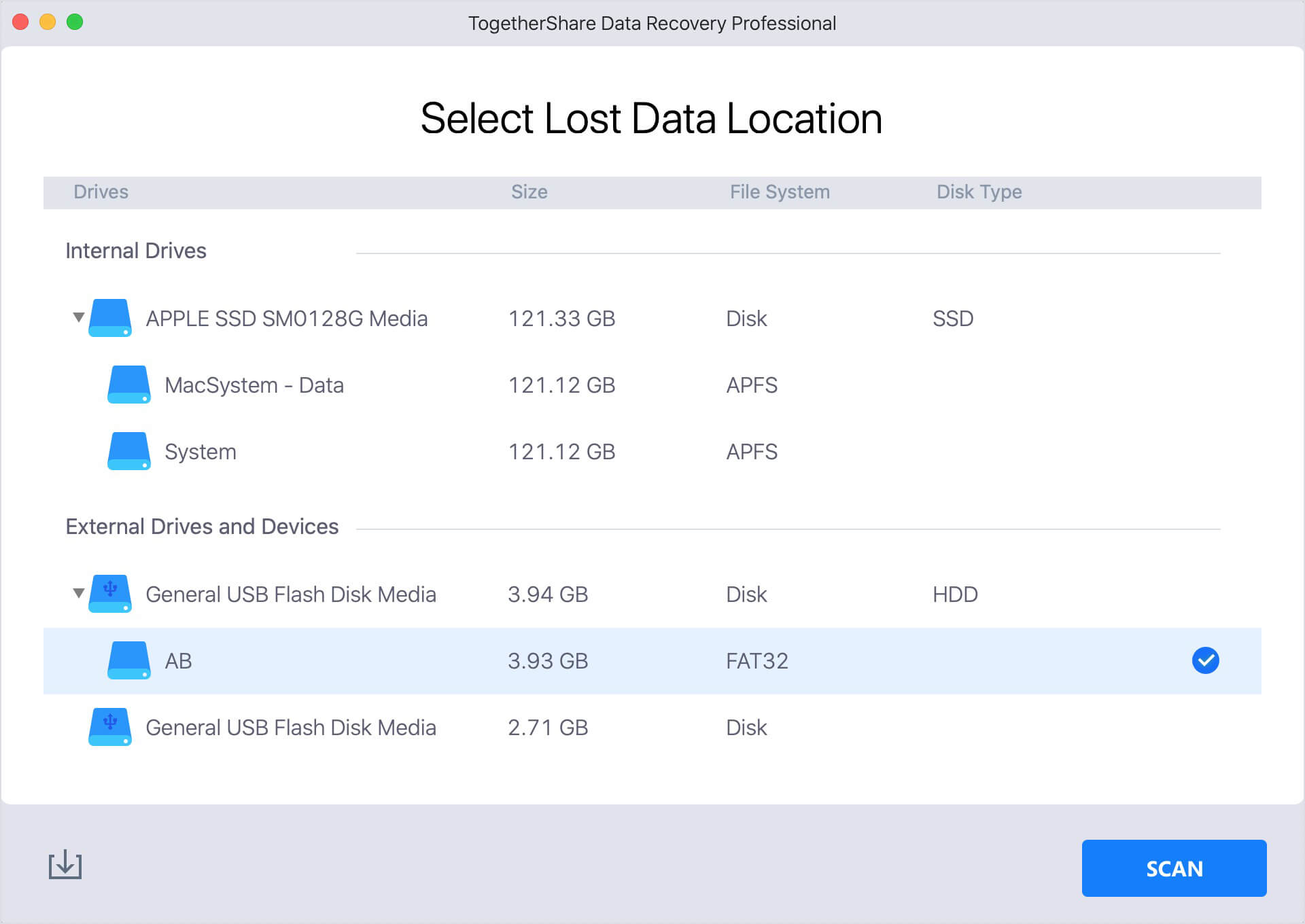 Step 2. Scan the SD card of GoPro.
The GoPro data recovery software will scan the SD card automatically. Mostly, it would be very fast and will not take too much time to scan an SD car of GoPro.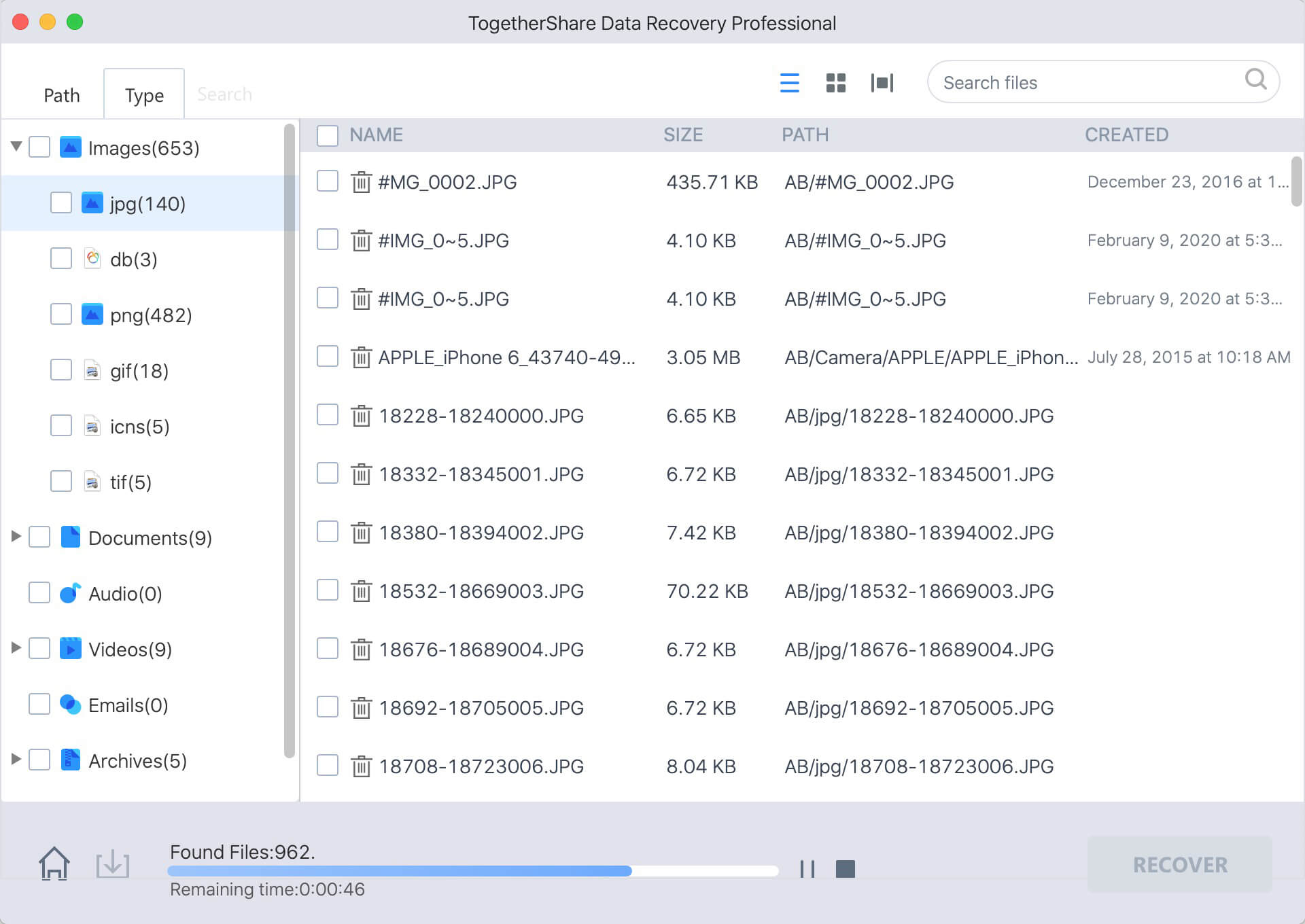 Step 3. Preview and recover files from GoPro SD card.
After scanning, all the found files will be listed. It's suggested to preview the files before recovering them. You can preview and only recover the wanted and recoverable files.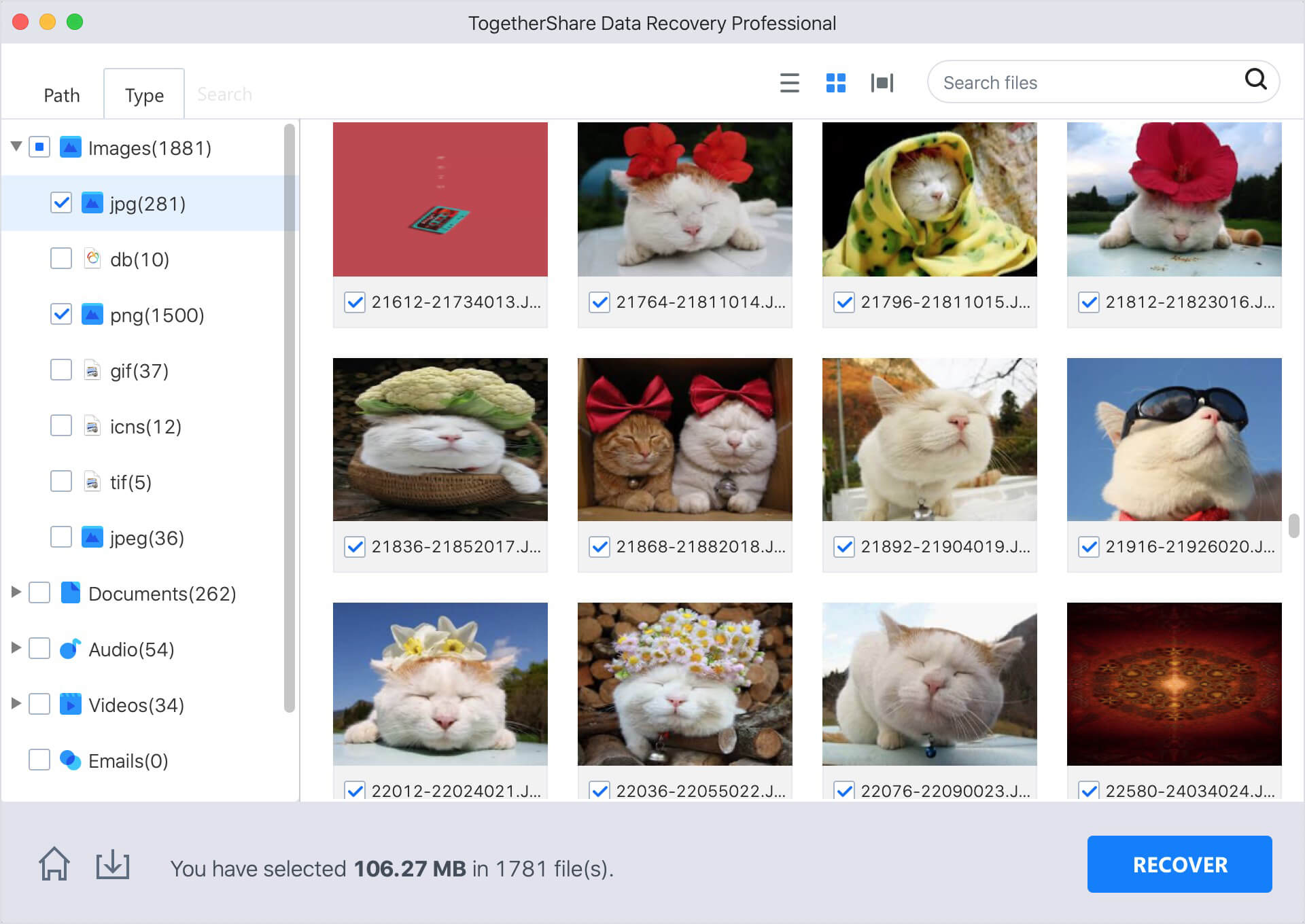 If you lost data from GoPro or any other digital camera, camcorder, handy digital devices, it's not needed to be sad and worried. TogetherShare Data Recovery for Mac Free can help you get back the lost videos, photos or audio from the SD cars of your devices. Just download and install the software, then retrieve the lost data with a few clicks.
TogetherShare Data Recovery
Powerful & easy-to-use data recovery software