If you're anything like us, you've definitely recorded a video for social media that you'd want to spice up a little. After all, you're not Steven Spielberg. The majority of us lack the miraculous ability to make the ideal video in one shot. Isn't it always more fun to improve it with amazing effects, noises, and filters? You've come to the correct place if you can relate to this. We'll take a deep dive into the best free video editing software options available today in this article. This isn't just a big list of video editing software; it's a hand-curated list of the best free video editors that are both simple to use and useful.
We'll provide the best free video editing software for both desktop and mobile apps for editing and sharing your videos. Some of these platforms also function across a variety of devices and operating systems, allowing for true omnichannel video editing!
1. Lightworks
Operating system: Windows, macOS, Linux
Lightworks is the best free video editing software for anyone looking to make professional-quality movies and videos without spending a dime. While it isn't a match for a tool like Adobe Premiere Elements, it does handle multitrack video and is a non-linear editor, so the quality of your film will not be compromised during the editing process.

Lightworks includes a slew of high-end features generally reserved for more expensive products like Final Cut Pro. These can import and render material in the background and the ability to evaluate video effects in real-time.
Lightworks is available for free download and installation on Windows, Mac, and Linux computers. If you decide to invest in a better experience, later on, you can upgrade to Lightworks Pro. You'll be able to export your creations in several formats, create 3D masterpieces, and upload directly to YouTube with this enhanced edition.
What We Like
Real-time project collaboration
Import and export videos in the background
Multicam video editing
What We Don't Like
The user interface is complicated.
The free version only renders MPEG videos.
2. HitFilm Express
Operating system: Windows, Mac
Hitfilm Express, like Lightworks, is the best free video editing software that strives to provide everyone with a professional editing experience. With this software suite, you can easily modify the color balance, cut clips, and export your work in a variety of video formats.

However, the Hitfilm Express feature package goes well beyond that. You can also use this tool to establish green screen chroma keys, build bespoke video masks, and take your film to the next level with a variety of 3D compositional tools. Although it may be a little complex for first-time users, the HitFilm Express user interface will be recognizable to anyone who previously worked with an expert video editor.
What We Like
Professional tools with a customizable user interface
Upload directly to YouTube
What We Don't Like
The download process is tough
Powerful PC required
3. VideoPad
Operating system: Windows
VideoPad is the best option for anyone who wants to create high-quality videos without spending a dime. With VideoPad, you'll find all kinds of simple and easy-to-use features—such as 3D video editing and a sound effects library—to try different video compositions and styles.
You can edit your videos with special effects, overlays, texts, and transition, as well as color adjustment and sound effects. Then export all your finished videos to YouTube, Facebook, Google Drive, and other mobile devices quickly and easily.

The main disadvantage is that advanced video editors may find it too straightforward. It doesn't have as many advanced features as some of the other free video editing tools on this list. Still, with the possibility of adding light effects, fine-tune colors, and overlay text and images, it's worth the free download.
What We Like
Excellent sound mixing
Best 3D video editing
Excellent shareability
What We Don't Like
Lacks few advanced features
Slideshow-option isn't free
4. DaVinci Resolve
Operating system: Windows, Mac, and Linux.
It is the best video editing software that combines professional 8K editing, color correction, visual effects, and audio post-production into a single application. It's frequently used in big-budget film and television productions because of its excellent color correction and audio capabilities.
Along with standard color capabilities like curve editors and essential color wheels, there's also facial recognition and tracking, which allows you to change skin tones, eyes, and lip color. DaVinci Resolve employs Fairlight for audio, a set of high-end editing tools that allows you to mix and master up to 1,000 channels.
It's astonishing that this software includes nearly all of the functionality offered in the free version. Watermarks will not be applied to your videos unless you employ a non-free treatment such as noise reduction. So, if you're seeking the most excellent free video editing software for Windows or Mac, go no further than DaVinci Resolve.
What We Like
Colour correction
Allow audio post-production
Collaborative working option available
What We Don't Like
More suited to finishing footage
5. Shotcut
Operating system: Mac, Windows, and Linux.
Shotcut is a free, open-source, cross-platform video editor for Windows, Mac, and Linux that supports a wide range of video resolutions and more obscure codecs. With its broad format support and abundance of audio and video effects and editing features, the platform-agnostic Shotcut caters to both prosumer and enthusiast filmmakers. However, the learning curve may be too steep for new users, and there is no convenient way to share films on popular social media sites.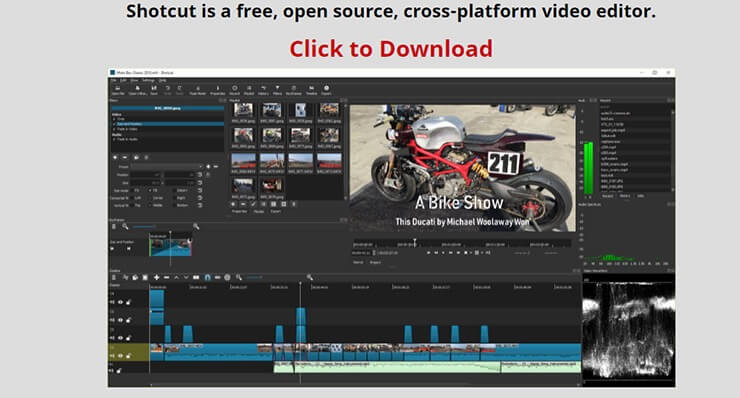 We like how Shotcut's UI starts out modestly packed; you may add windows as you see fit, but it can rapidly get cluttered. Shotcut is not just cross-platform, but it also works well on systems without discrete graphics, making it more accessible to individuals who do not have hundreds of dollars to spend on the latest GPUs.
What We Like
Numerous filters and effects are available.
Customizable, user-friendly interface.
Excellent file format support.
What We Don't Like
Not suitable for more complex projects.
6. VSDC Free Video Editor
Operating system: Windows
VSDC is a free video editing tool for Windows PC that may be installed. However, because of the multitude of features and menus, this program may be challenging to use for beginners. However, if you probe about for a time and experiment with your movies within the editor, you'll discover that it's not as intimidating as it first appeared.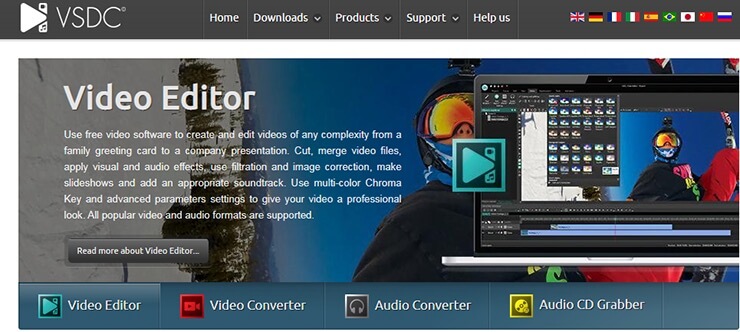 There's even a wizard you may summon to help you out. It can be used to insert lines, text, and shapes and charts, animations, photos, audio, and subtitles. VSDC can also export videos to a variety of file formats, as any good video editor should.
The VSDC Video Editor installation wizard makes it simple to install its video capture tool and screen recorder. These are optional; however, they may be helpful in some projects.
What We Like
Exports to a variety of file formats.
ncludes an optional screen recorder.
What We Don't Like
Not super user-friendly.
Some videos lag with the free version.
7. OpenShot
Operating system: Windows, Mac, and Linux.
OpenShot is an excellent basic video editor with a few extras. It has a simplistic style and a drag-and-drop interface that is simple to learn, even for beginners. While the software lacks advanced functionality, the fact that it is free and open-source means that there are no adverts, watermarks, or costly upgrades to bother with.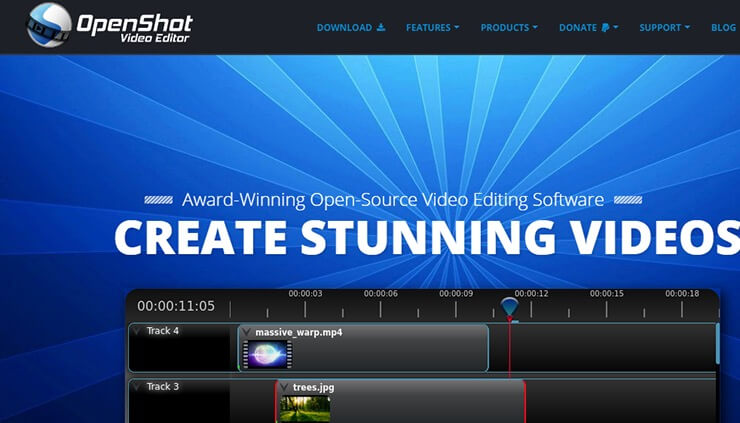 Furthermore, OpenShot supports layer-based video editing, allowing you to add an endless number of layers to your videos, such as soundtracks, overlapping films, or unique pictures.
It also provides a selection of title-card templates that can be changed as desired. There are also common choices for adjusting and enhancing your video, such as cropping, trimming, rotating, and resizing. You can also change the brightness, contrast, color grading, and gamma.
Finally, Openshot provides everything you'd expect from a free video editor.
What We Like
Easy-to-use interface.
It's open-source.
Great user forum.
What We Don't Like
The application has multiple layers of setup.
Occasional lag.
8. Blender
Operating system: Windows, Mac, and Linux.
Blender is the best free video editing software open-source 3D creation tool. It has tools for modeling and rendering 3D animations. The program was created collaboratively by hundreds of developers from all around the world. Blender's software benefits from a large user community, which provides a diverse set of tools.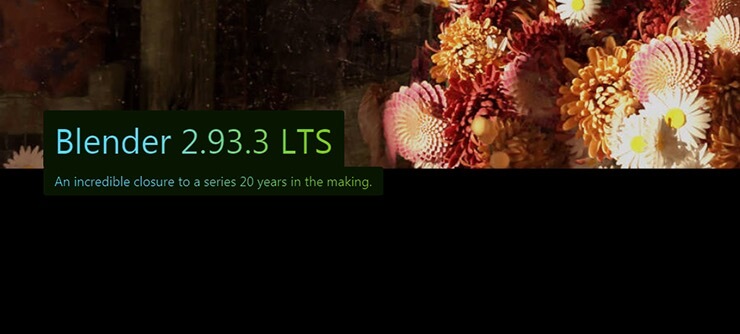 Blender is intended as a 3D animation suite, but it also includes a capable video editor that should meet the demands of the majority of users. It can also handle more complicated changes, such as video masking, making Blender a versatile video editor for both new and professional users and a good choice for more advanced projects, including 3D animation.
What We Like
Professionals should be able to use it.
Almost limitless personalization
What We Don't Like
The Bottom Line
Now that you are aware of your options for selecting the best free video editing software, it's now time to give it a try. While each option has its own set of benefits and drawbacks, you have a better sense of which free video editing software is best for you.