Customers remember the pictures they encounter online. How can you make yours appealing enough to draw their attention? The answer to this question is quite simple: using the best free picture editing tools to improve them!!
Take your store's aesthetics to the next level using photo editing tools. When it comes to creating photographs for product sites or picking images for eBooks and blog posts, the tool comes in useful. The best picture editor allows you to eliminate unwanted elements from photographs, draw attention to important features, and even change key factors such as brightness, contrast, and color.
Unfortunately, many of the best picture editors are rather expensive. You might not have the funds to invest in Photoshop or Lightroom if you're just getting started with your visual content strategy.
That's why here we've compiled a list of the best free photo editor for novices, but before diving into it, let's know why you should use photos editor software!!
Why use photos editor software
Is it really essential to edit photos? After hitting the shutter button, the process of creating a picture does not end. You'll constantly feel compelled to make little adjustments to the photographs to make them appear the way you want or need them to. You'll also need to do this to align your shot with the reason you took it in the first place.
If you're still unsure about whether or not photo editing is essential, consider the following four reasons:
1) Automatic Image Enhancement
This is a feature that most picture editing software has. It is possible to use it automatically to fix several common flaws in photographs. This function is used by many professional photo editing services to improve the appearance of their photographs by removing imperfections. It's the quickest and most efficient approach to do photo edits.
2) Resizing Images
You may also use photo editing software to resize or scale your photos to fit your needs. This feature might help customize the length and width of your pictures.
3) Apply your own style or branding
Editing lets you put your own personal stamp on an image through editing. It is true that editing does not allow you to accomplish this, but it is another method to make your way of seeing the world stand out or to give the image a specific vibe that makes it seem like "you."
4) Image Selection
This is one of the greatest things that picture editing software has to offer. You can modify only a portion of your pictures. This feature allows you to make modifications to a single part without impacting the rest of the system.
GIMP, canvas, snapseed, and many more tools can be used to pick a specific portion of a picture. These tools can assist you in editing a specific portion of your image without affecting the appearance of other parts.
The Best free photo editor 2021
1. GIMP
Platform supported: Mac, Windows, Linux/GNU
Suitable for: Beginner to intermediate
GIMP is the best free photo editor (the GNU Image Manipulation Program). It has all of the image-enhancing options you'd find in premium software, and more are introduced every day.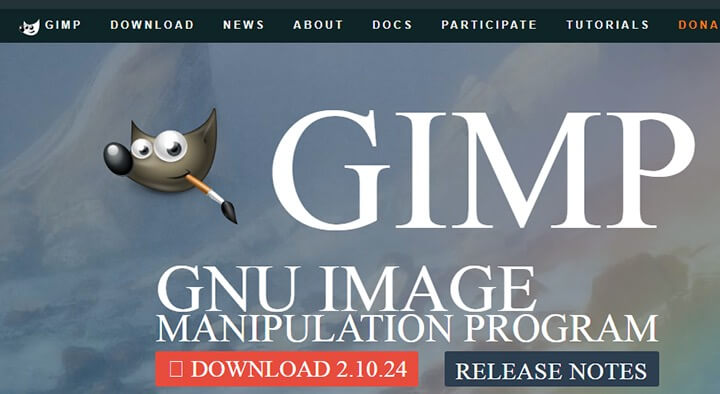 Layers, masks, curves, and levels are included in the picture editing toolset. With the fantastic clone stamp and healing tools, you can simply remove flaws, create custom brushes, apply perspective adjustments, and make changes to isolated regions.
GIMP is a free, open-source picture editor with a huge community of users and developers who have built many plugins to expand its capabilities. Many of them are pre-installed, and you may get more on the official glossary's website. You may also install Photoshop extensions if that isn't enough.
Features include:
Digital retouching features that are simple and quick to use
Management of distortions and flaws
There are many different file formats to choose from.
Downloadable brush and filter set
Pros
GIMP includes all necessary editing features and tools.
It is completely free and open-source.
It enables you to edit photos in a variety of formats.
Cons
The selection tool in GIMP isn't particularly accurate.
Lacks customer support.
2. Fotor
Platform supported: Mac, Web, Windows, iOS, Android
Suitable for: Beginner
Fotor is a free browser-based best free photo editor that allows users to create graphics, collages, and edit photographs without downloading any complicated software. The design is simple, with a variety of features for things like Instagram advertising and product photos.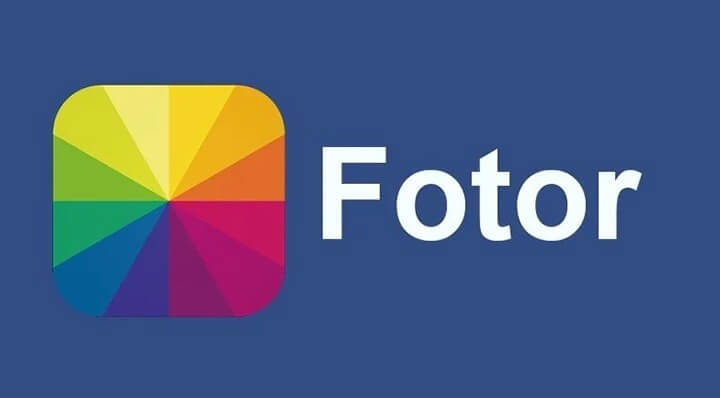 Fotor makes it simple to add photo editing techniques such as filters to your material and remove undesirable distortion. You may remove red eyes, create unique borders, and even add text to any photo. There's even access to a slew of bespoke photo effects that aren't available on other tools.
Features include:
Batch processing, scaling, and formatting with a single click.
100+ picture effects, 300+ personalized stickers, and 30+ frames.
Adjustments for contrast, saturation, white balance, and more.
Text editing software that is adaptable.
Pros
Image editing is possible in the web, mobile, and desktop versions.
Intelligent Filters and effects
A handy collage maker
A converter for RAW files
Cons
There are a lot of advertisements in the mobile and online apps.
It is not appropriate for creating a picture from scratch.
3. Canva
Platform supported: Android, Web, iOS
Suitable for: Beginner
Canva is a web-based graphic design and photo editing software that also has a mobile version. It's quick and easy to use, allowing you to filter, resize, and edit your photos, and it's a terrific choice for novices.

While there is a premium version with additional features (such as an automatic background remover), the free version is adequate for basic photo editing tasks such as cropping, resizing, sharpening, adjusting brightness, contrast, and saturation, applying filters, tints, and vignette effects and adding text to images. Canva's filters are also changeable, and unlike many other free photo editing tools, it does not apply watermarks or require any plugins.
To be clear, Canva's photo editing skills are restricted, primarily aimed toward template-driven visual creation. However, because this lightweight tool is so quick and straightforward to use, many Photoshop users prefer to use it to make rapid changes to their photos.
Features include:
A wide selection of stock pictures, stickers, and vectors are available.
Customizable text filters and effects for your photos
Image cropping for social media
Pre-made templates for all types of web content
Pros
It includes an easy-to-use UI that is ideal for beginners.
It comes with thousands of ready-to-use templates.
Cons
You can't use it if you're not connected to the internet.
On small screens, it's difficult to navigate.
4. Pixlr
Platform supported: Mac, Windows, Web, iOS, Android
Suitable for: Beginner to intermediate
These days more and more software is being offered through the browser. Many people prefer this because there is nothing to download. You don't have to worry about your computer's processing power. You can access the app from any device with an internet connection. If this is something that interests you, we recommend that you look at Pixlr E. You may access it just by clicking on the URL, and you don't even need to log in to use it.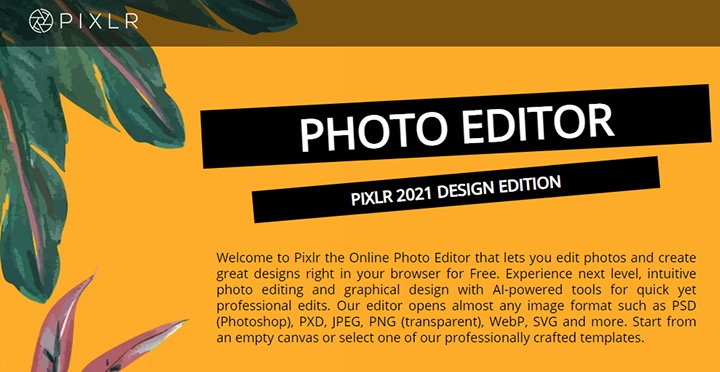 This browser-based tool is a spinoff of Pixlr X, one of our favorite online photo editors for a long time. Pixlr E expands on the more basic tools of Pixlr X to provide a broader range of features that seasoned professionals would appreciate.
Pixlr X's interface is identical to Photoshop's and allows you to make all of the standard modifications to brightness, contrast, temperature, and more.
Features include:
Saturation and sharpness editing tools at a single click
Beginners' tutorials
Editing vector graphics for free
Pros
Layers and masks can be used.
Interface that can be modified
Opens photographs from the desktop or URLs
Cons
Requires Flash
Distracting ads
5. Adobe Photoshop Express
Platform supported: Platform supported: Windows, iOS, Android
Suitable for: Beginner to intermediate
Given the cost of a Photoshop subscription, you may be shocked to learn that many of its functions are accessible for free through a free program called Photoshop Express. Not only is this tool is available for mobile platforms, but there is also a version for PCs that can be downloaded via the Windows Store. All you must have is an Adobe ID, which is free and only takes a few minutes to set up.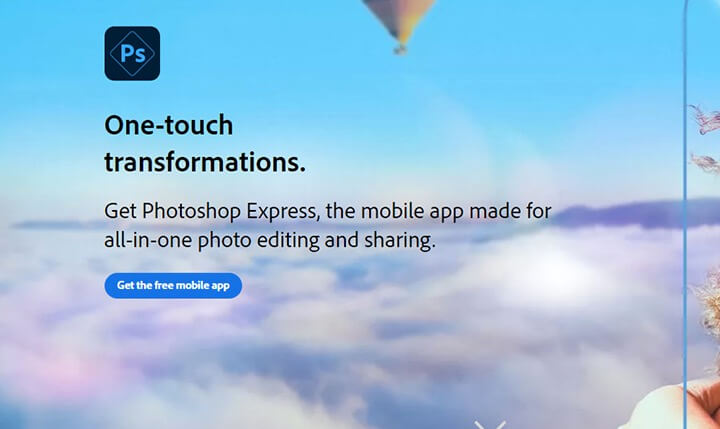 Photoshop Express allows you to trim and enhance your photographs with slider-based adjustments such as contrast, clarity, saturation, vibrance, and dehaze. You may also apply filters (45 at the time of writing), fine-tune Exposure, Highlights, and Shadows, and fine-tune things even further with tools like Sharpen, Reduce Luminance Noise, and Reduce Color Noise. Blur, fade, vignette, spot heal, and red-eye removal tools are also available.
Features include:
Photos can be edited, retouched, and combined.
Tutorials and editing tips are available in-app.
Pre-made themes, filters, effects, and typefaces
Post directly to social media.
Pros
The UI is simple.
A plethora of photo editing and enhancement options are available.
Good social meme tools
Cons
Many functions necessitate a Creative Cloud subscription.
Weak retouching option
6. Snapseed
Platform supported: iOS, Android, Windows, Mac
Suitable for: Beginner to expert
Snapseed, which was first released in 2011 and is currently owned by Google, is relatively simple to use, with a clear and logical interface. Despite this, it comes with a slew of powerful editing tools.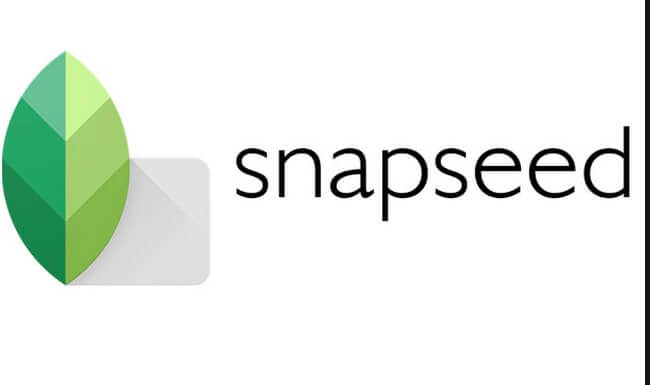 Crop and rotate your photographs, and then use tools like Healing, White Balance, and Lens Blur to enhance them. For dramatic effects, use filters like Glamour Glow, Noir, Grainy Film, and Retrolux. For a double exposure effect, combine two photographs. Face Enhance can be used to bring attention to the eyes. Include illumination that is tailored to each individual's face.
As you may have guessed, Snapseed is intended for users with some experience in photo editing, and beginners who wish to make a few modifications may prefer a more straightforward tool. But, aside from that, this is without a doubt the best free picture editing software for mobile accessible today.
Features include:
Effects presets you can add to
Amazing in-depth tools
Pros
Professional-grade presets and tools are included.
Photographers, both amateur and professional, can use it.
Image editing is as simple as swiping your finger over a slider.
There are no ads.
Cons
It does necessitate a minor learning curve.
The save options aren't particularly user-friendly.
7. Lightroom
Platform supported: iOS, Android
Suitable for: Beginner to intermediate
Lightroom, Adobe's photo editing and organization software, is one of its most popular products among photographers, but it comes with a costly membership fee. If you're on a tight budget, you'll be relieved to know that there's a stripped-down version that's completely free. You may use this to collect, organize, edit, and share images on your iPad, iPhone, or Android smartphone.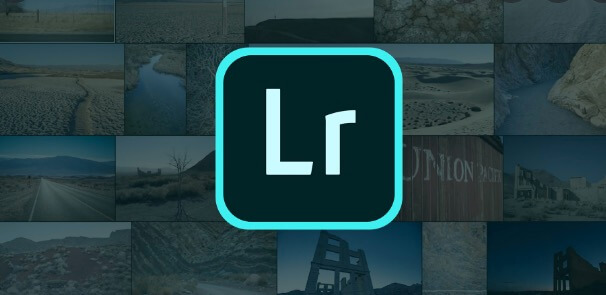 We won't sugarcoat it: a Creative Cloud subscription must use most of the app's functionality. Batch editing, selective tweaks, the healing brush, and other features are available, as is the option to sync your photographs across devices.
However, all of Lightroom for Mobile's capture, organizing, and sharing features, as well as the majority of its editing tools, is still available in the free version. Even if you don't have a Creative Cloud subscription, it's worth a shot.
Features include:
Filters and photo effects
Mosaic and collage creations
Conversion to a variety of file formats
Pros
Integrated file management/cataloging system
Non-destructive editing that keeps file contents intact
Editing steps may be easily and quickly synced.
Cons
No layers or blend modes
Limited editing options
The Bottom Line
That's all! The most basic photographs may be transformed into breathtaking works of art with photo editing software. Saturation, hue, backdrop, and text are just a few of the things you may want to edit or add to images taken with your camera. This guide highlights the best photo editor software tools that are meant to make your life easier. With a few clicks, you can convert your images into artwork or brandable assets for use on marketing channels.