Sometimes the word documents would be lost due to some issues or you just deleted the files by accidentally. Also, if you forget to save the word documents or because of power outage, you will also lose the unsaved part of the word documents. In this article, we will show you some tips and solutions to recover deleted/lost or unsaved word documents on Mac.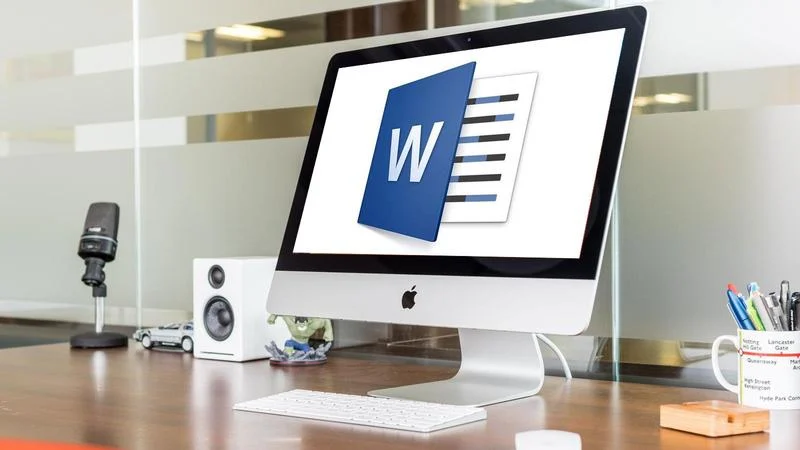 ---
Recover deleted word documents from Trash
The most simple case is the word documents are just deleted and are still in Trash. Then you can easily recover the deleted word documents in such a case. Just get into Trash and then put the deleted word documents back to the original location.
1.Open the Trash from the Dock.
2.Look for your word documents.
3.Right-click on the word documents and choose Put Back.
4.Then you can find the word documents in the original location and you can continue to work on it.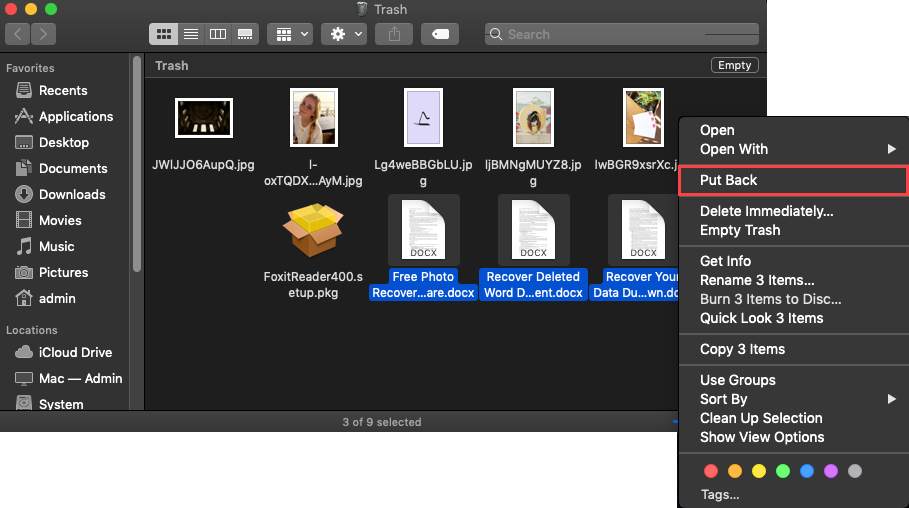 Note: If you cannot find the wanted word documents in Trash, you can also try to locate the folder "Recovered items". The Word for Mac temporarily saves documents that the user has not yet saved themselves in a folder named "Recovered items", so you can also try to located this folder to recover from the Trash.
It will be very fortunate if the deleted word documents are still in Trash. But sometimes, the deleted files were just not there in Trash as it's emptied. Or your word documents are lost in other cases without putting the files in Trash. Don't worry, there are still some methods to recover the word documents, please just read on for more solutions.
---
2 methods to get back unsaved word documents on Mac
Imaging that when you close a modified word document without saving it, or encounter an app crash, power outage when editing a word document on Mac, you will sure to lose the modified data after you reopen it. Is it possible to recover the unsaved word document in such a case? Actually, there is a great chance to recover the unsaved word document in most cases. With 2 features of the Office application, you can try to get back the unsaved word documents.
#1. Recover word documents saved in AutoRecovery folder
Normally, if the documents were closed by a power failure or other unexpected shutdown, the Word for Mac application will automatically recover your documents. If you want to find any auto recovered word documents on your Mac, switch to Finder and click Go > Go To Folder, enter the appropriate folder path for the auto recovered word documents as follows. Replace "username" with your username:
/Users/username/Library/Containers/com.Microsoft/Data/Library/Preferences/AutoRecovery
Notes:
1) If you close a file and click Don't Save, the auto recovered word documents will be deleted because Office assumes that everything is ok and the auto recovered document are not needed.
2) The auto recovered documents for Office 2011 are saved in "/Users/username/Library/Application Support/ Microsoft/Office/Office 2011 AutoRecovery"
#2. Recover word documents from the Temporary folder
If you failed to find the unsaved word documents in the auto recovered folder, you can also check the temporary folder on your Mac. It might temporarily keep your unsaved word documents. You can check it as follows.
1)Open Terminal (find it in Applications > Utilities > Terminal).
2)Type the command: open $TMPDIR
3)Press Enter.
4)Inside this folder you'll find a folder called Temporaryitems. It's possible that your unsaved word documents there.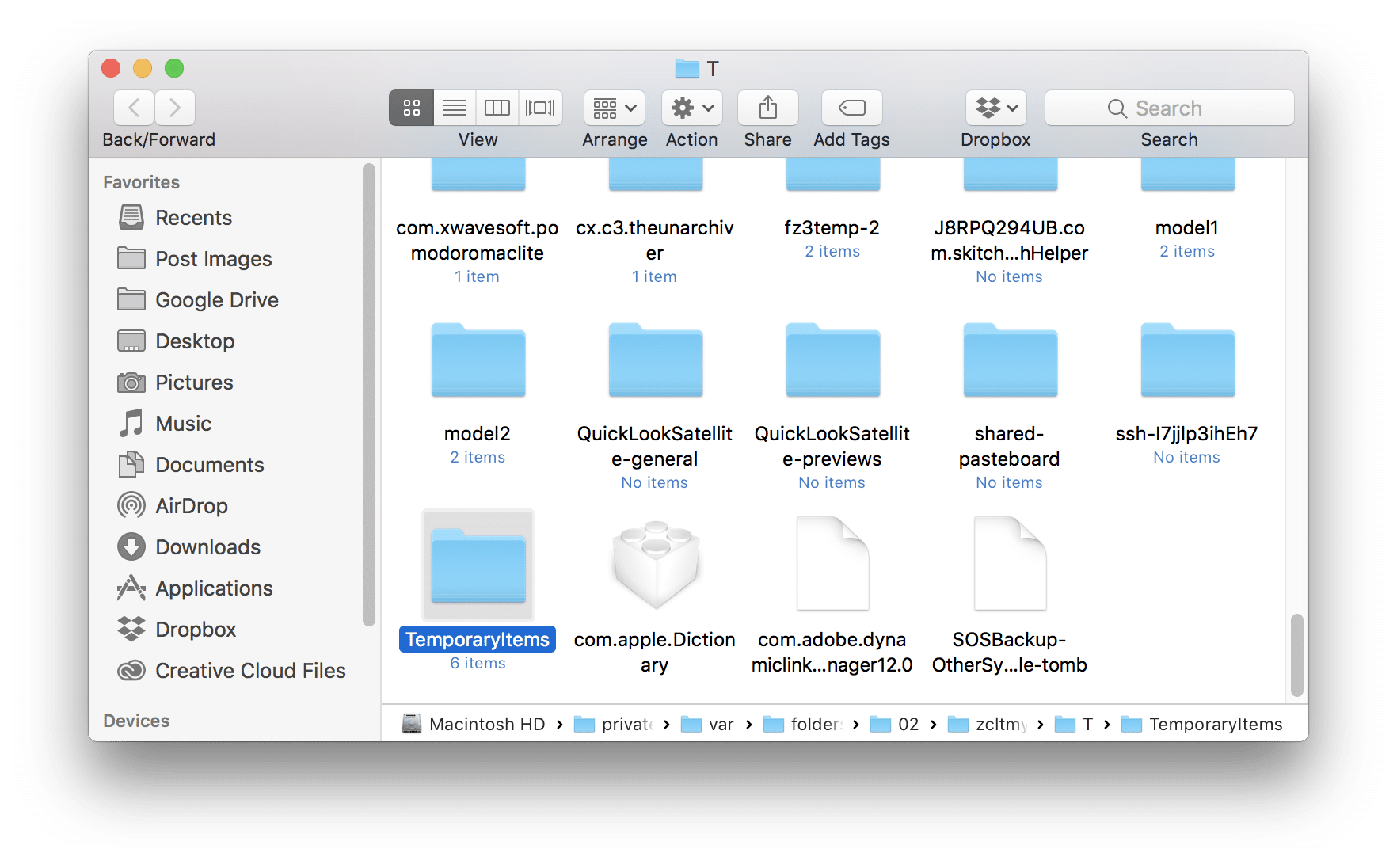 ---
Recover deleted or lost word documents with software
In most cases, users may just deleted the files and emptied the word documents, or lost the word documents in other issues without auto recovered copies and temp data. Then all the above methods will not work for you. There is still the last chance to help you. You can try to recover deleted/lost word documents with reliable Mac data recovery software.
TogetherShare Data Recovery for Mac is able to help you recover word documents in cases of accidental deletion, partition formatting, volume loss, volume crash, etc. This software can scan the drive and help you get back the lost word documents in only a few steps.
Step 1.Download the data recovery software.
TogetherShare Data Recovery for Mac
Powerful & easy-to-use data recovery software
Step 2. Choose the drive on which you lost word documents on Mac.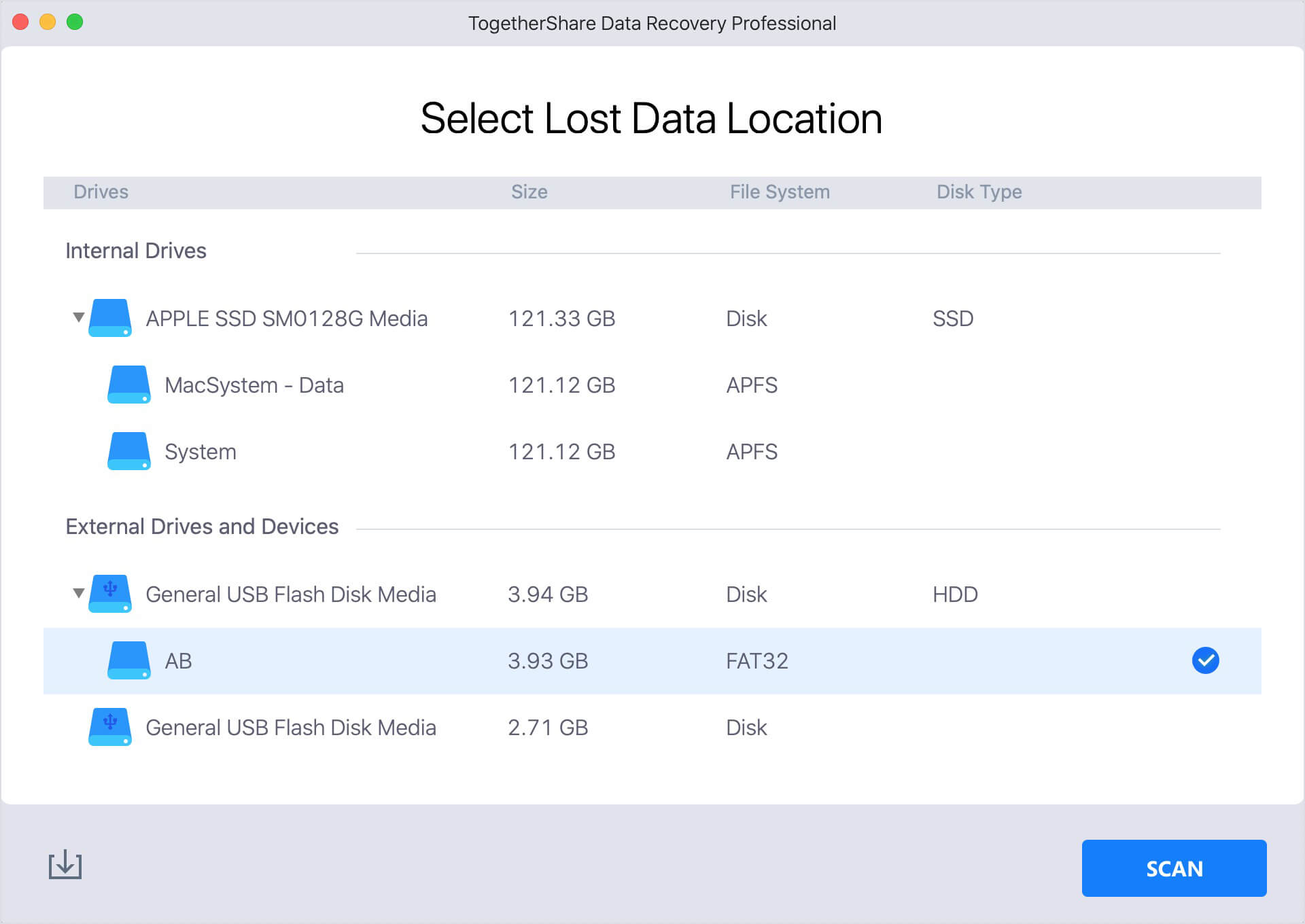 Step 3. Scan the drive to search for the lost word documents.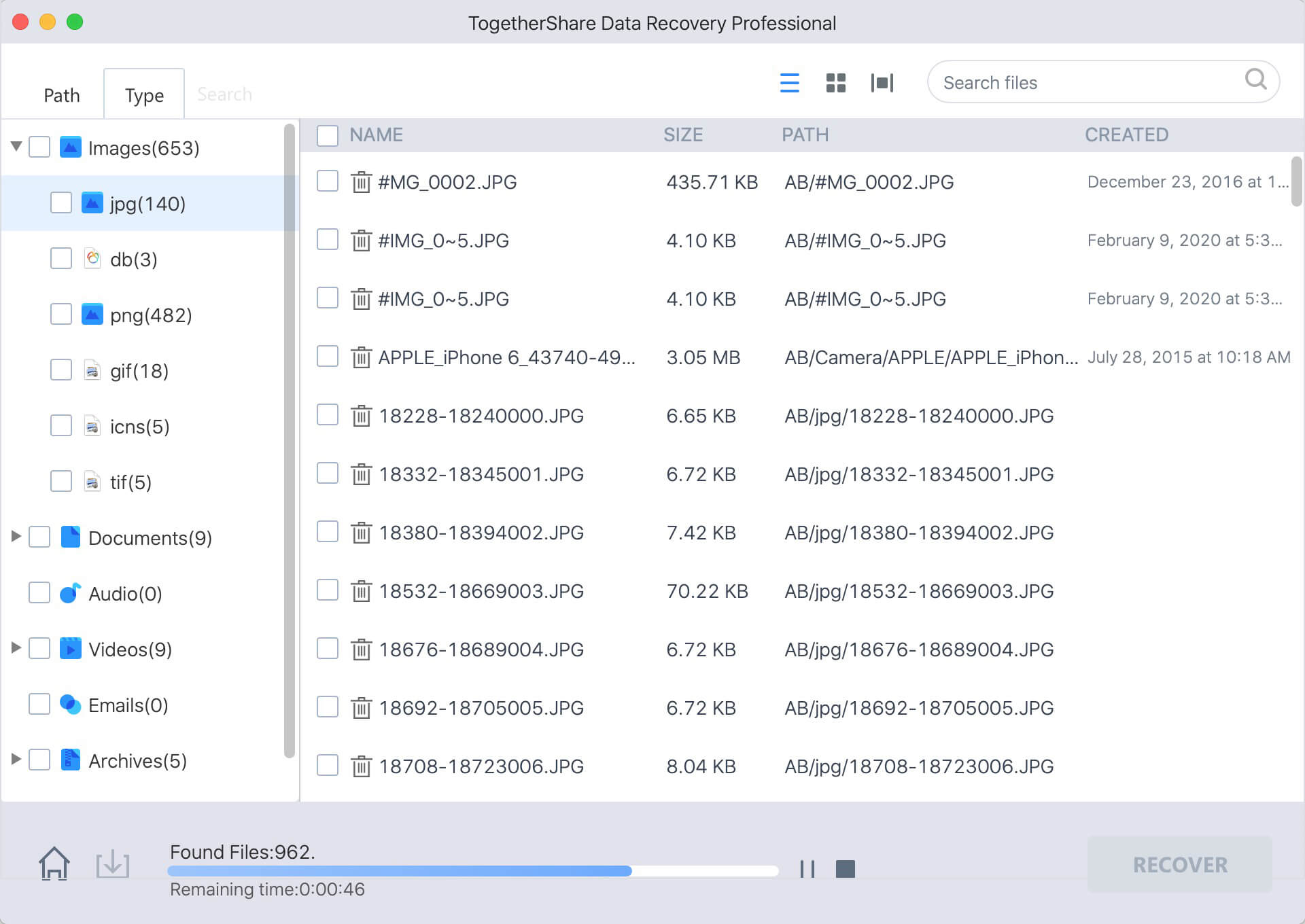 Step 4. Recover the word documents to another drive.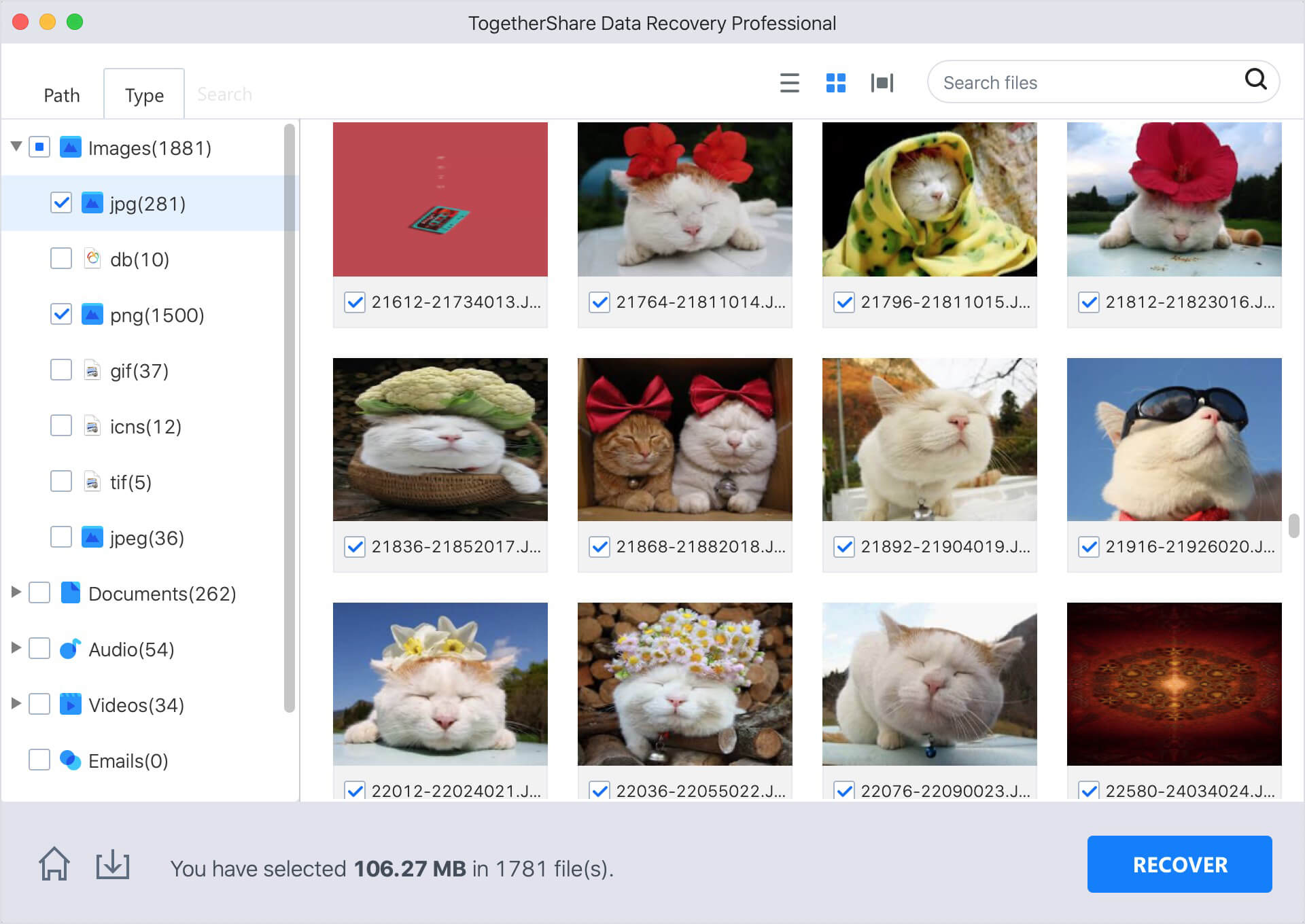 To avoid losing unsaved word documents, it's better to save the document frequently and manually while editing. It can reduce the loss as less as possible even some unexpected happens. Also, it's better to keep regular backup in Time Machine or in other ways to protect your any other data on Mac. The data recovery is always the last chance to get back lost data. So you can download and have a try if the other methods don't work.
TogetherShare Data Recovery for Mac
Powerful & easy-to-use data recovery software