There are several ways to recover deleted notes on Mac and through this guide we will show you how to carry out this task using a great Mac deleted file recovery software known as TogetherShare Data Recovery for Mac. This issue might happen due to circumstances like system crash, virus attack, formatted drive, updating programs, damaged or corrupted device, human error or intentionally. Sometimes, we can get them back from the trash bin or using our computer's data recovery program, but what happen if we cannot restore our deleted note files using these options? Well, in this case we need a professional and recommended data recovery software like TogetherShare Data Recovery for Mac.
---
An easy way to retrieve deleted notes on Mac
One common question among users is related to recovering deleted notes or any other lost files on Mac. Some of these people tend to feel very worried and upset, especially if the information they need to retrieve is very essential for them. To help with this issue we have decided to provide some information to easily recover lost or deleted data. An easy way to recover lost data is using a professional data recovery software, like TogetherShare Data Recovery for Mac.
TogetherShare Data Recovery for Mac
Powerful & easy-to-use data recovery software
This data recovery program is compatible with Windows and Mac. It is reliable and it is highly recommended by users. It is useful for recovering lost, deleted, formatted, damaged, corrupted or inaccessible files. We can retrieve lost photos, images, contact, notes, e-mails, videos, audios, Word documents, music files, among other files. The recovery process is very simple; we need to follow these steps:
Step 1: Choose the location where the notes were deleted.
Then, we have to choose the drive where we deleted the notes on Mac. This location may be local hard drive, external hard drive, USB flash drive, memory card, etc.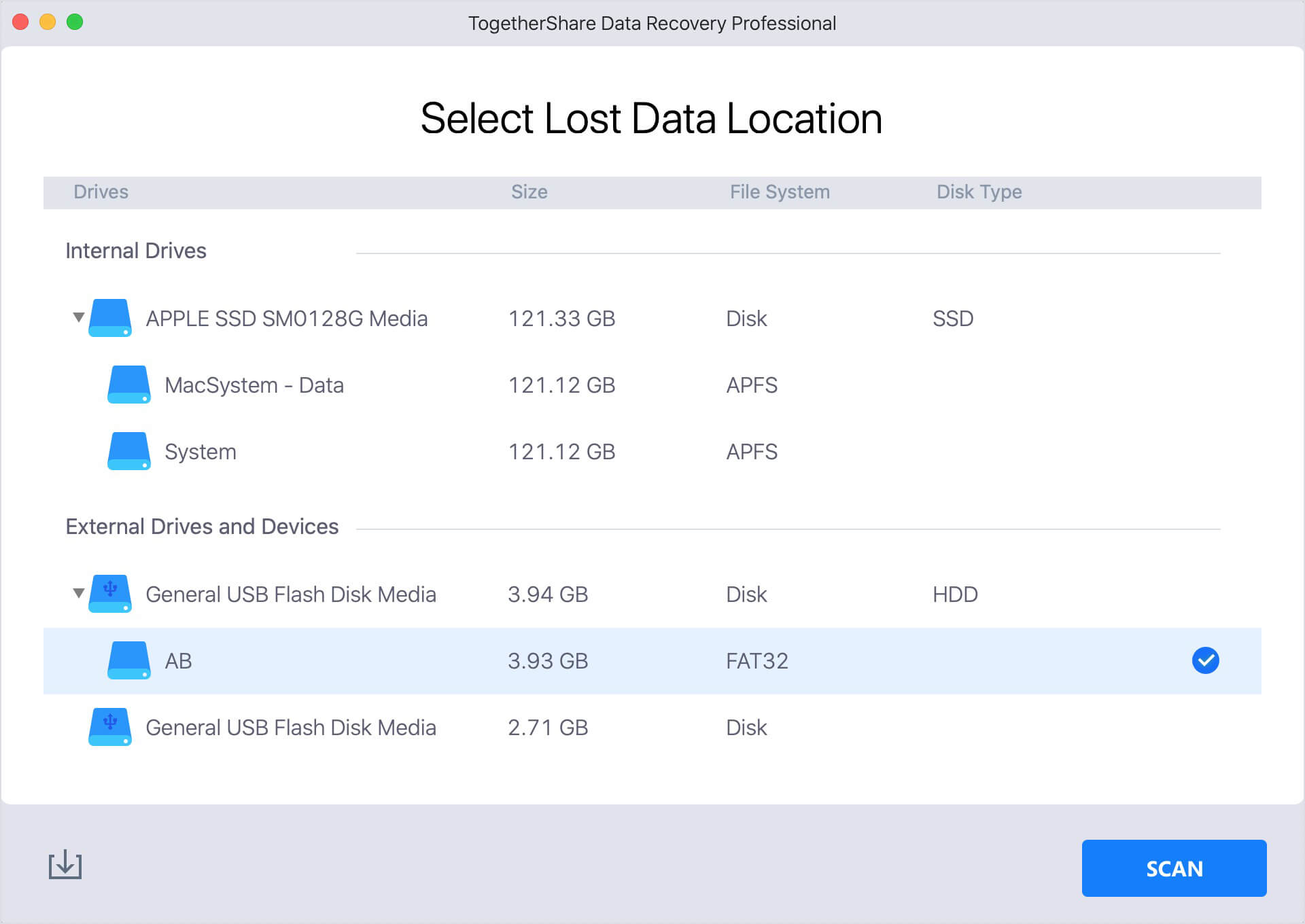 Step 2: Scan the chosen location to find lost notes.
Here, TogetherShare will start to scan the chosen location to find all the deleted files. We have to click on the "Scan" button and wait until the scan is over. It is possible to pause and stop the scan even before finishing, though it is recommended waiting until this phase is completed.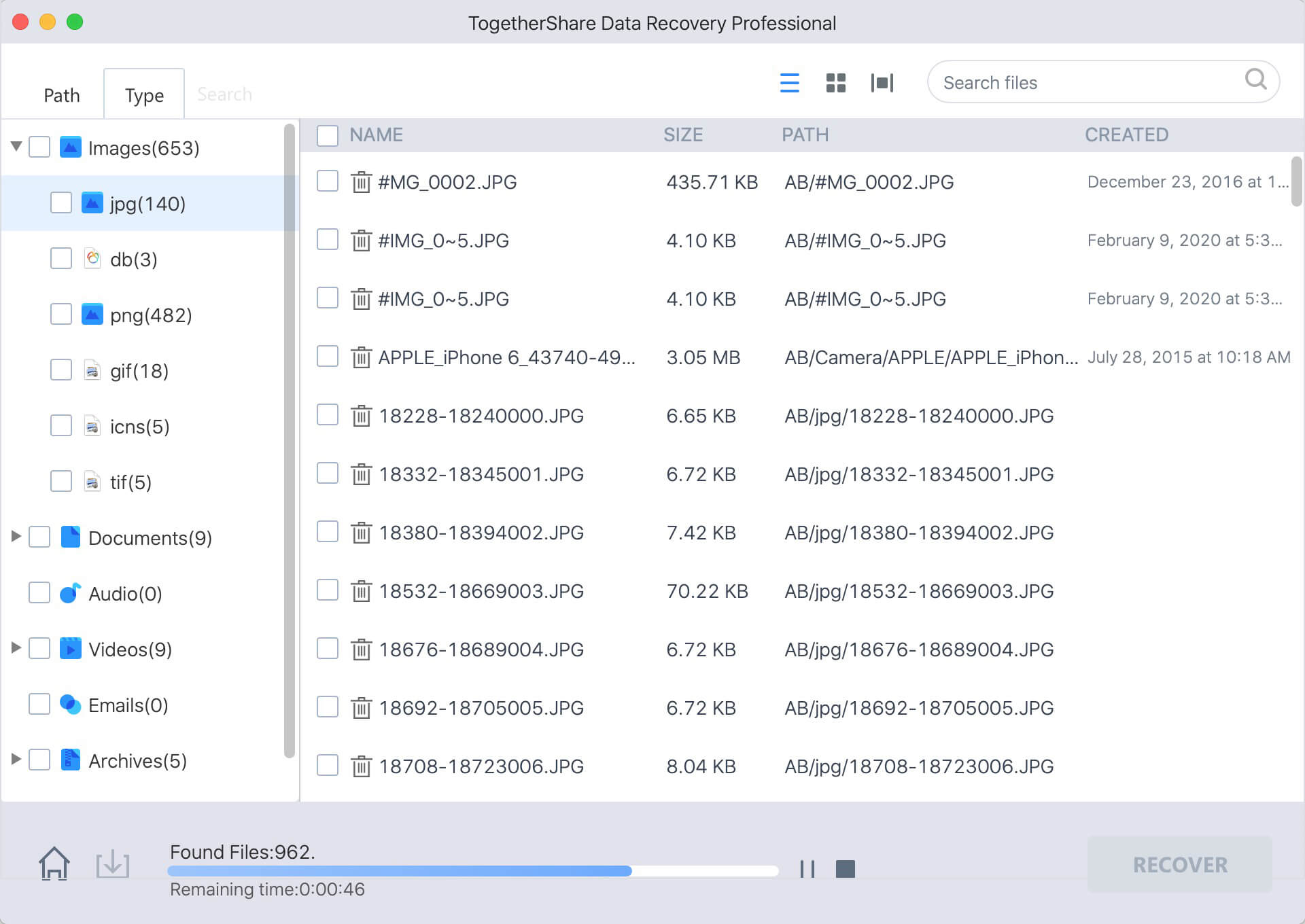 Step 3: Preview and recover deleted notes on Mac.
Once the scan is completed, we can preview and select all the files we need to recover. We have to click on the "Recover" button to save them.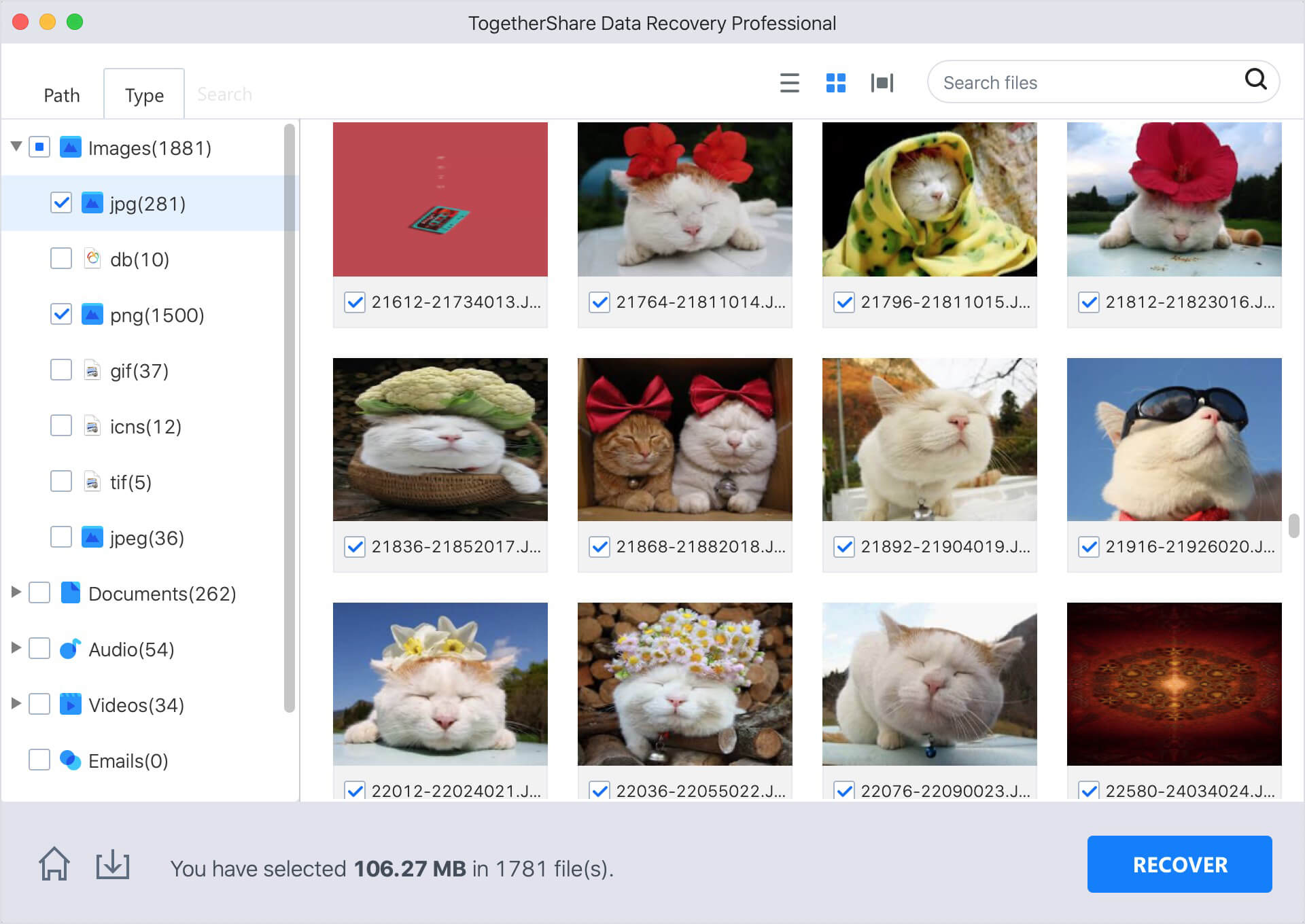 As we can notice, using TogetherShare Data Recovery for Mac is very simple and we can get excellent results if we are dealing with a worrying issue like losing our note files. This deleted file recovery software is able to deeply scan the hard disk drive and find every recoverable note file. It also can help you export notes from inaccessible or damaged hard drive on Mac.
TogetherShare Data Recovery for Mac
Powerful & easy-to-use data recovery software