Through this guide we will show you how to retrieve deleted HD videos on Mac. HD stands for high definition and as we know we can get better videos with this type of resolution. It is very common to take photos and record videos to capture special moments and keep such memories. Some users save them in their computers, USB flash drives, local or external hard drives, memory cards, among other storage media. Sometimes, we can lose our files and it is normal to feel so upset and worried, though there are some ways to get them back. If you are dealing with an awful situation like deleting your HD videos, do not worry because we still have chance to retrieve them. Here, we will recommend TogetherShare Data Recovery for Mac, which is a great data recovery software.
---
How to recover deleted HD videos on Mac?
It is possible to lose our HD videos on Mac due to diverse reasons. Some of these reasons are: human error, accidental deletion, system crash, formatted or damaged device, virus attack, and even it could be intentionally. The best thing to do is getting a backup before deleting files, updating programs, formatting our computer or our storage media. It is a great option to save and protect our important data. But if we lose our files and we do not have a backup, we still have a chance; we can use a good data recovery software like TogetherShare Data Recovery for Mac.
TogetherShare Data Recovery for Mac is a reliable and powerful software, which is compatible with Windows and Mac. It is useful for recovering deleted, formatted, corrupted or inaccessible files. It is very simple to use and we only have to follow these steps:
Step 1: Download HD video deleted file recovery for Mac.
First of all, we have to download and install TogetherShare on Mac. Then, we have to run the program on the Mac computer.
TogetherShare Data Recovery for Mac
Powerful & easy-to-use data recovery software
Step 2: Choose the location to be scanned.
Secondly, we need to select the drive where we lost our HD videos on Mac.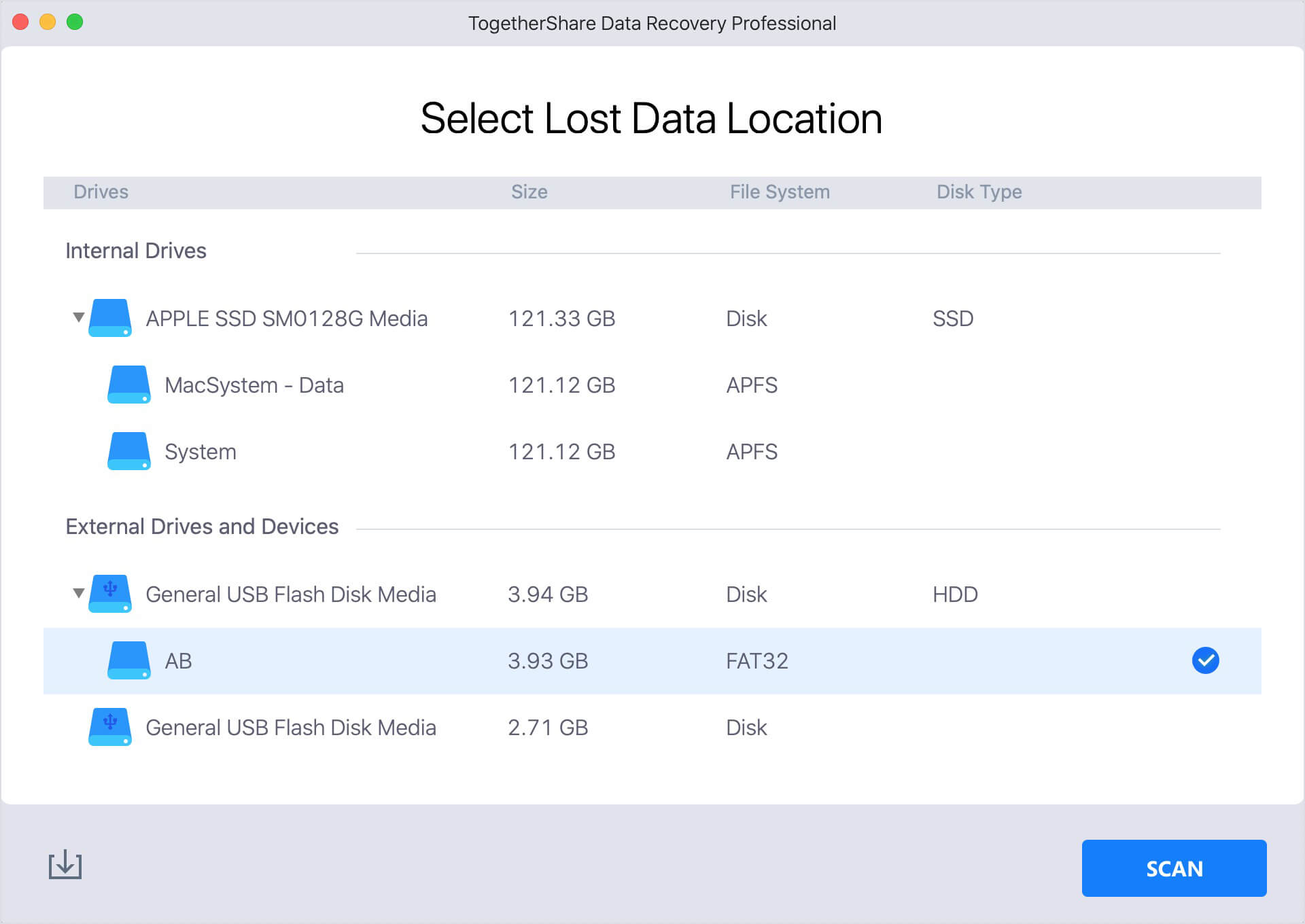 Step 3: Scan the drive to find our deleted HD videos.
Once we have chosen the location, TogetherShare Data Recovery will scan the drive in order to find all the recoverable files. It is possible to pause and stop the scan during the recovery process, though it is recommended waiting until the scan is over.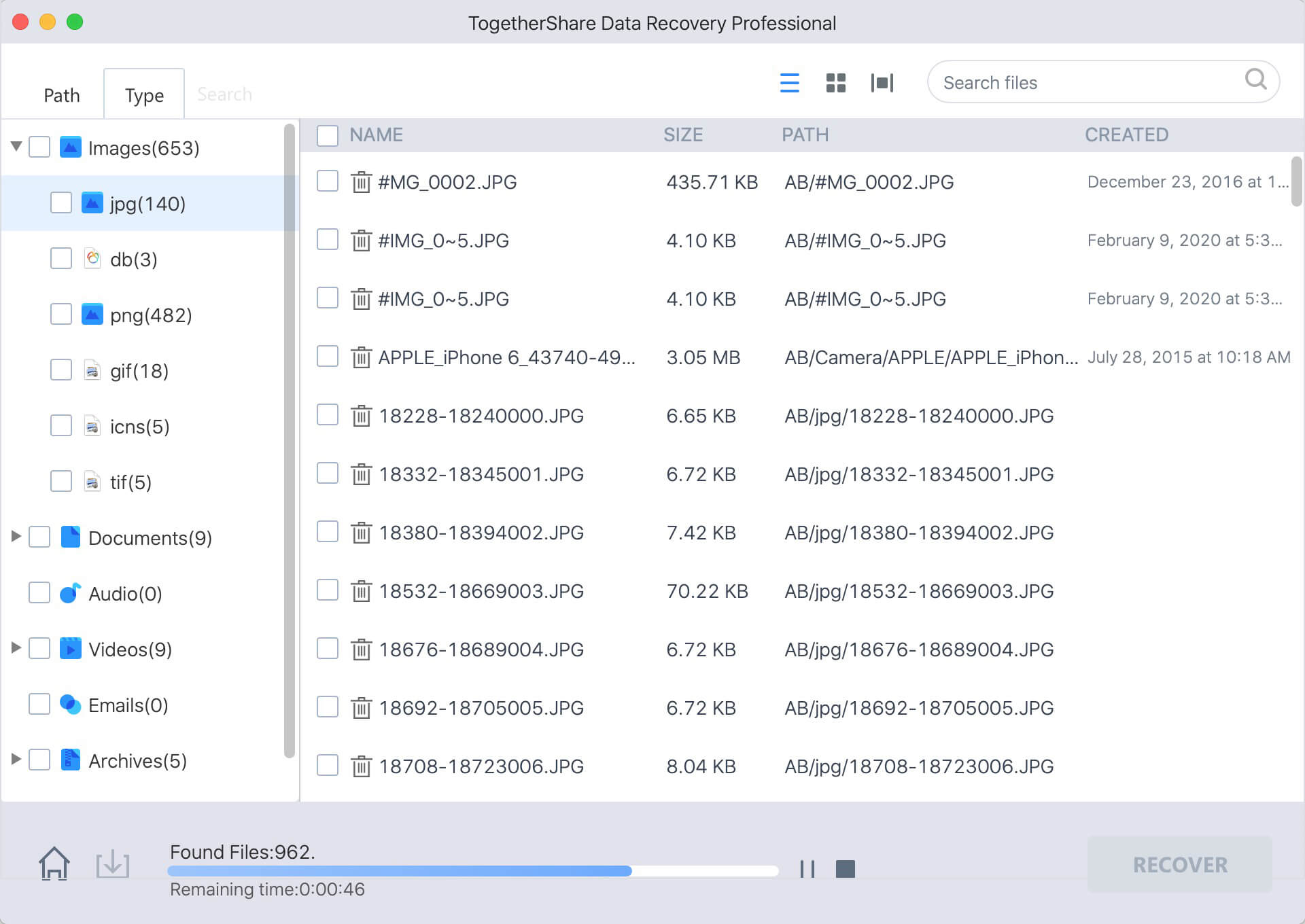 Step 4: Preview and select the files we need back.
When the scan phase is completed, we can preview and select all the videos we want to recover. We have to click on the "Recover" button to save them.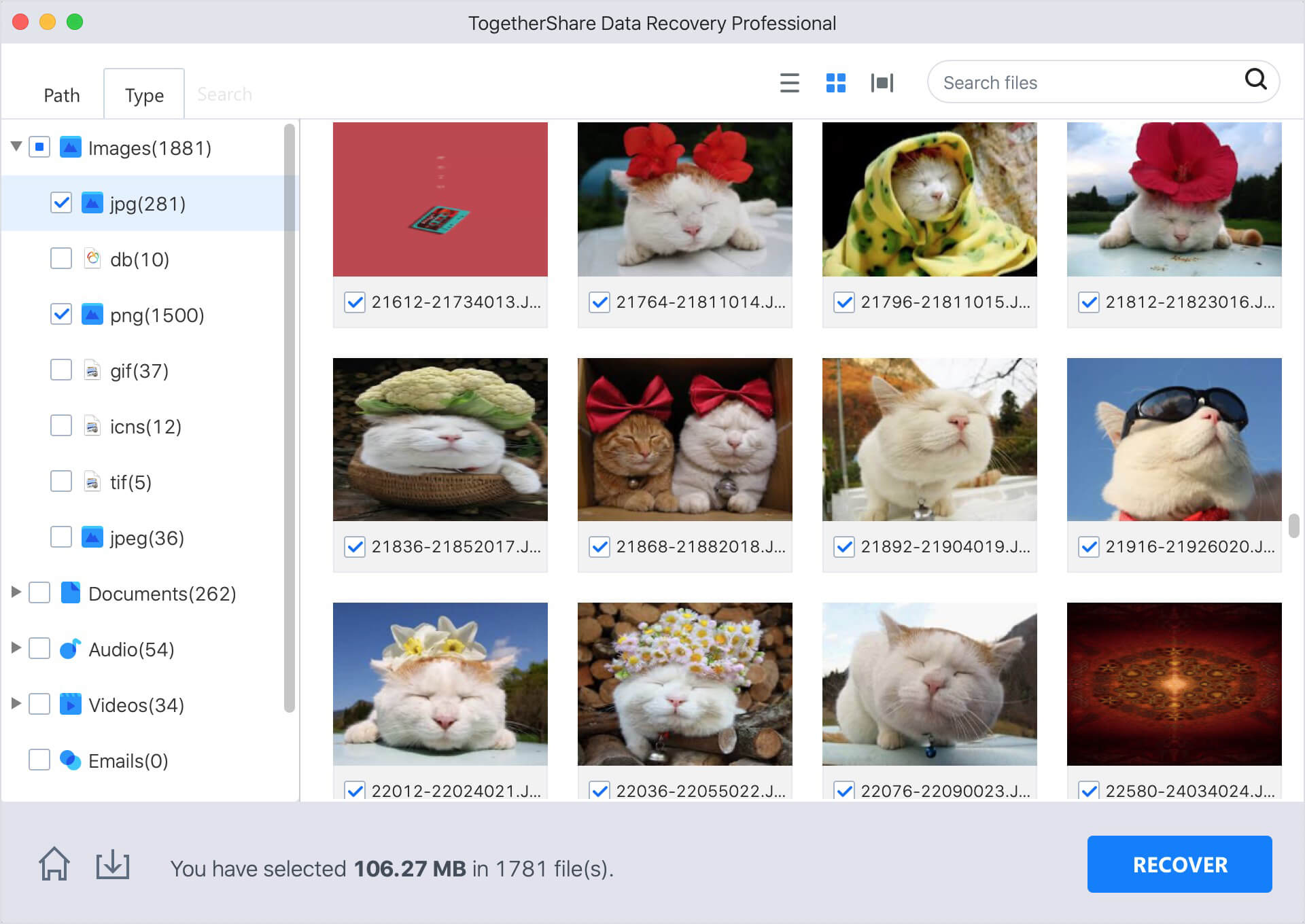 As we can notice, recovering deleted or lost HD videos using TogetherShare Data Recovery for Mac is very easy. In some cases, we can retrieve our files directly from our computer, the trash bin, or any other local hard drive partitions. But if we cannot do it using these ways, we may do it using this powerful data recovery software.
Just free download it to 1:1 recover lost HD videos from any hard drive or device under Mac OS.
TogetherShare Data Recovery for Mac
Powerful & easy-to-use data recovery software