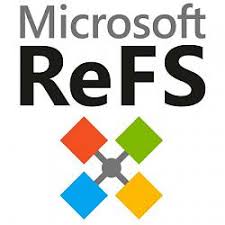 The ReFS file system was designed to be used together with all the new data storage technologies developed by Microsoft. The first version of ReFS was introduced with Windows Server 2012. Nowadays, ReFS is widely used in many servers.
Although ReFS was designed to be stable, there are still problems that will cause data loss on ReFS drive. A typical situation is when due to a failure and you get a ReFS drive showing RAW file system. Also, users would delete files by accidentally or lose data because of unexpected errors on ReFS drive. In such situations, a trustworthy ReFS file system data recovery utility is necessary to restore the lost data.
---
The best solution for ReFS file system data recovery
Actually, there are not that many ReFS recovery tools in the market now. In order to recover data from ReFS drive, you need a professional tool. Now we will share a data recovery application that can help to recover data from ReFS drive. It is TogetherShare Data Recovery. You can download the trial version of this software here.
TogetherShare Data Recovery
Powerful & easy-to-use data recovery software
In order to recover lost files successfully, you still need to know something first. Before performing ReFS file system data recovery, you need to pay attention to the following tips:
1. After losing data on ReFS drive, stop using it to store any new data. It can avoid further damage to your lost files on the drive.
2. You need to prepare a hard drive with enough space to save the recovered files. Please don't save the recovered files back to the original drive directly.
With TogetherShare Data Recovery, you can recover lost videos, documents, photos/pictures, emails, and any other lost files from ReFS drive. After downloading and installing the software, you can then follow the steps to recover lost files from ReFS drive.
Step 1. Choose the ReFS drive.
After running the ReFS data recovery software, you can find the ReFS drive in the device list of the product. Choose it and click the "Scan" button to continue.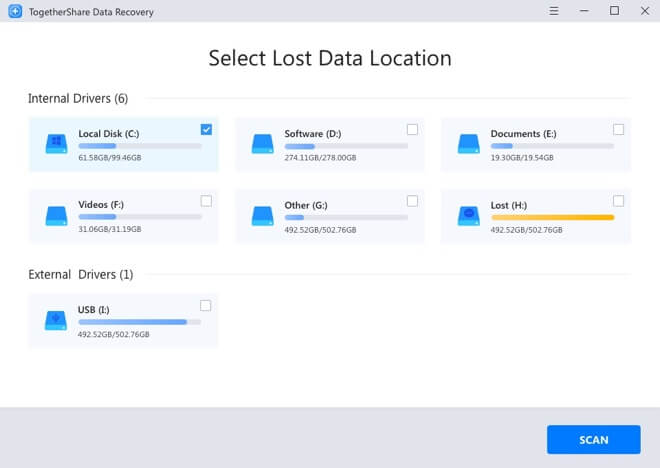 Step 2. Scan the ReFS drive.
The application will scan the ReFS drive deeply with advanced scan technology. It would not take too much time to scan the drive. Besides, during the scanning, you can see the found files directly.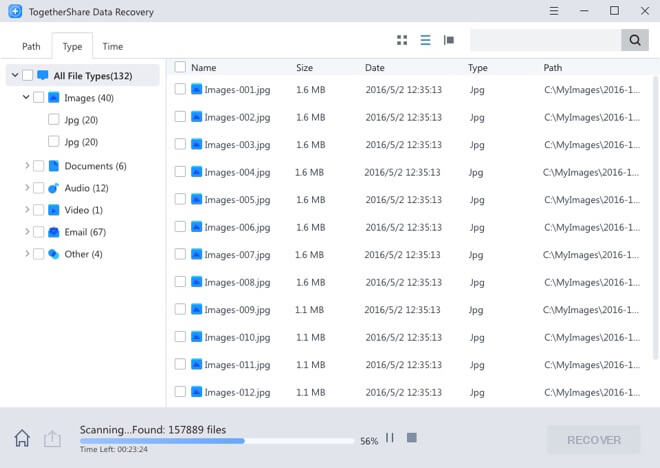 Step 3. Perform ReFS file system data recovery.
If the scan was completed, you can see all the found files in the product. Preview the files first and then select the recoverable and wanted files to recover directly.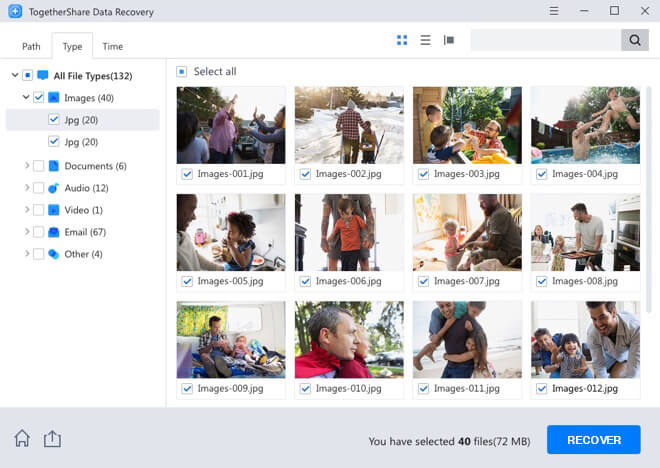 To recover lost data from ReFS or any other file system drive, the most important thing is to find a reliable and professional data recovery tool. It can help you recover lost files safely and effectively. TogetherShare Data Recovery is one of the best data recovery software, it is most recommended for any users who suffer data loss.
TogetherShare Data Recovery
Powerful & easy-to-use data recovery software