Tempted by a new Mac? After getting a new Mac, you may want to sell the old one. Normally, you'll need to permanently erase data before selling a Mac. Here, you'll learn how to get a Mac ready to sell.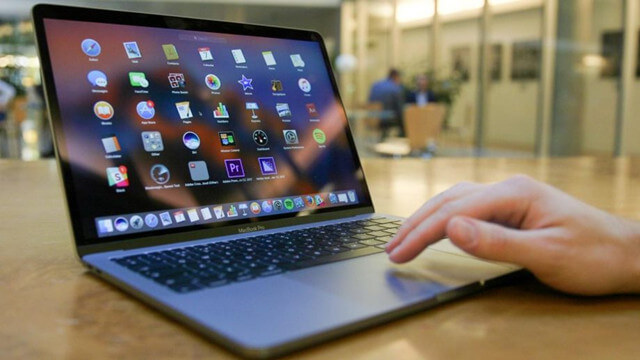 How to get a Mac ready to sell? Before you box up your old Mac to sell it, you'll need to migrate your personal data to your new Mac first, and then wipe it clean. It's very easy and simple to move your data to another place. But how to wipe the data permanently and prevent data recovery on Mac before selling it? If you simple reformat or reset your old Mac, some data on the computer is still recoverable by some data recovery software. Then you'll need a professional data erasure software first. We suggest TS DataWiper for Mac to do the job for you. Download is available here and feel free to download it directly now.
TS DataWiper
The most powerful data erasure software to permanently erase data.
The software can completely erase the data on your Mac. Then no software can recover the wipe data from the Mac. Then you can sell the old Mac without fear of data leakage. Also, the software is safe to use. It will just wipe the data on the drive and will not damage the drive or affect the performance of the drive.
---
3 ways to permanently erase data before selling a Mac
The software is very professional with international data erasure standards. So it can ensure the data can be wiped completely. There will not no any chance to recover the wiped data after erasing with our software. To meet different needs of users, it offers 3 modes to erase data. In any modes, it can help you wipe the selected data or drive without problem.
Now we will introduce all the 3 modes for you in detail. You can check and choose the desired modes to help you erase the data in proper cases.
Note: As the data wiped will not be recoverable anymore, so please first back up the needed files. Also, be carefule to choose the right data/drive to wipe. Otherwise, you will lose the data permanently.
Mode 1. Erase files/folders on old Mac.
In this mode, you can simple choose the files or folders to wipe. Then the software can help you shred all the chosen files/folders permanently.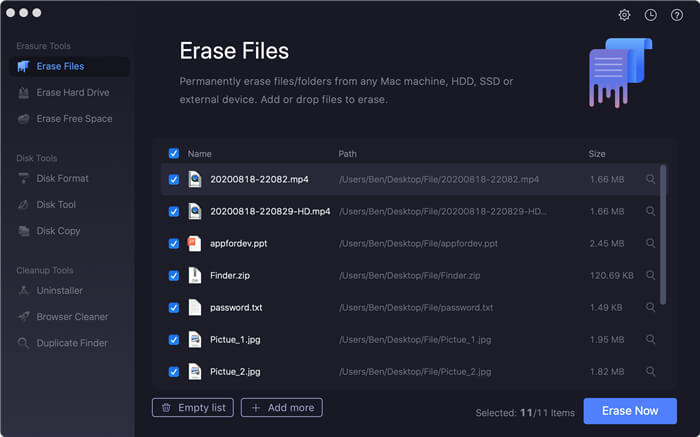 Mode 2. Erase hard drive on old Mac.
You can also choose a entire volume to erase. It will then wipe all the existing and deleted/lost data on the volume directly.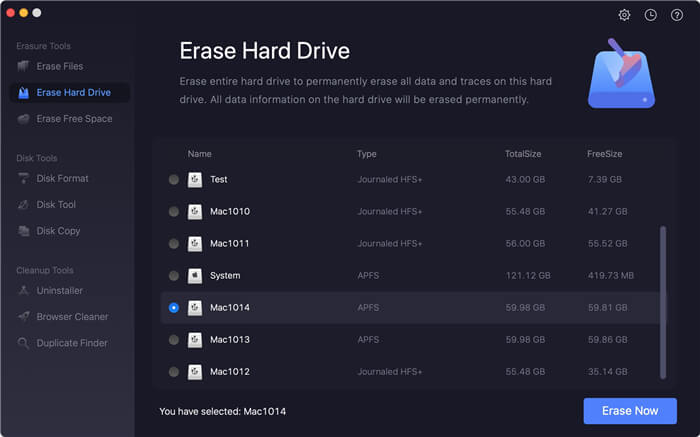 Mode 3. Erase free space on old Mac.
If you just removed all the personal files before, you can still try to wipe these deleted data completely without affecting the existed files on Mac. With this option, it will only wipe all the data on the free drive space.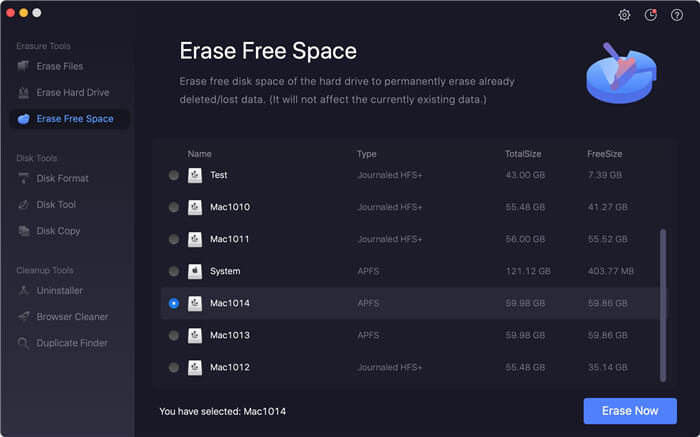 It's very easy to wipe data with our software as you can see. After wiping the personal data on the old Mac, you just get your old Mac ready to sell. Then you can just sell your old Mac now and don't worry any data breach on the old Mac.
What's more, TS DataWiper for Mac can also wipe the data on other media or device. It can permanently wipe data on external hard drive, SSD, USB flash drive, memory card and so on. It supports data erasure on Windows also. So you can download the software to wipe data on both Mac and Windows computers.
TS DataWiper
The most powerful data erasure software to permanently erase data.