When the new version of macOS is available, most Mac users will choose to update the system to the latest version to enjoy the new features. However, to avoid any accidental issues during updating the system, it's better to clone the Mac startup disk first to keep your data safe.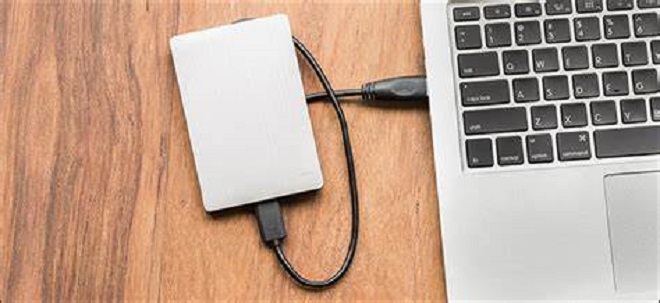 On this page, we will share you the simple and easy solution to clone Mac startup disk to external hard drive. Please read and follow the instruction to help you clone your startup disk.
---
How to clone Mac startup disk to external hard drive?
If you have a Mac disk cloning software, it will be easy to do the job. Here is a comprehensive tool that provides the function to clone disk on Mac. TS DataWiper for Mac is the application we recommend for you. We suggest you use the software because it provides full of functions for Mac users. For example, it can wipe data from any hard drive, memory card, USB key, etc. Also, you can use it to clean up your Mac. With the software, you can also format your storage device on Mac.
Here we will show you how to clone Mac startup disk to external hard drive. Please do as follows to clone the disk step by step.
Step 1. Download the software for disk cloning.
First, please download and install the software on your Mac. Here is the download link for the software.
TS DataWiper
The most comprehensive software to clone, format, wipe drive or clean up Mac
Step 2. Change to the disk cloning option.
After running the software, please change to Disk Tools -> Disk Copy. Then you can use it to clone disk.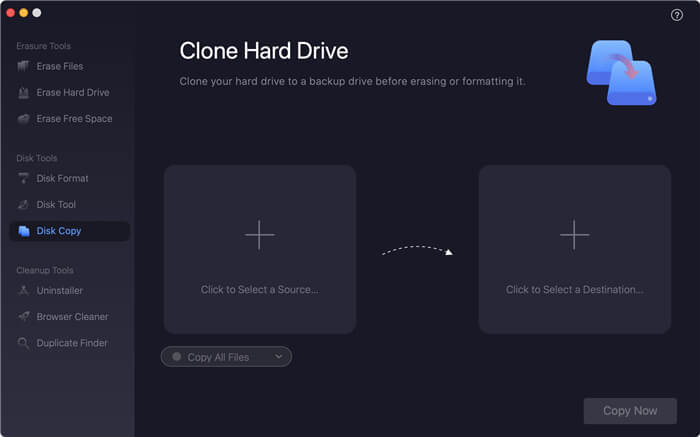 Step 3. Select the source and destination disk.
Please choose the Mac startup disk as source and select the external hard drive as destination.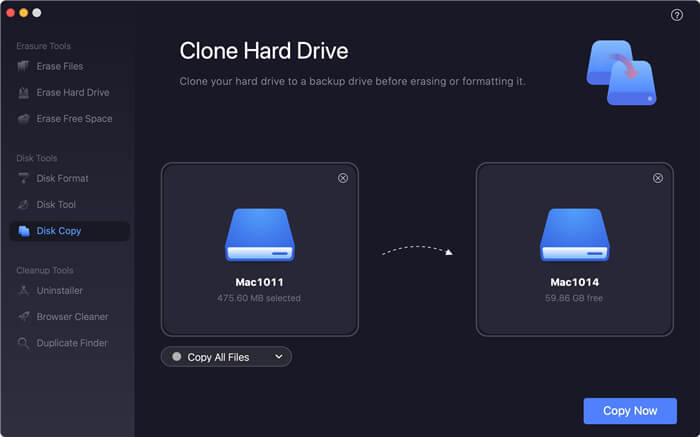 Step 4. Clone the Mac startup disk.
Please click the Copy Now button, the software will then clone the disk quickly and please wait patiently until the clone is done.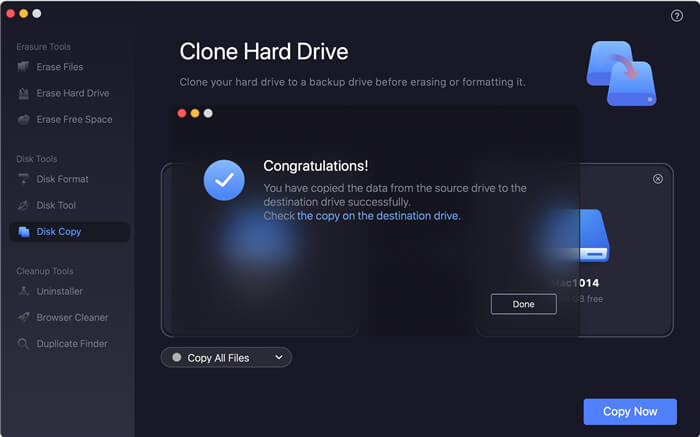 Once the Mac startup disk is cloned to the external hard drive successfully, please first go to the external hard drive and check the clone data. If the data on the destination disk is still intact, you can then check and update your system or do other changes to your Mac machine.
The software TS DataWiper for Mac, as mentioned before, can format and wipe SSD, hard drive, or other storage media. This tool can help you effectively wipe the data on your device. The data will be wiped permanently and it's not able to recover the wiped data with any Mac data recovery software. There are also many other useful functions available for you. We suggest you download and have a deep research to use the software, you will find many useful feature.
TS DataWiper
The most comprehensive software to clone, format, wipe drive or clean up Mac