As it's easy to carry and fast to transfer data, USB drive is widely used in our private and work lives. HP USB drive is one of the most popular USB drives. Many users use the HP USB drive to keep some frequently used files, such as work documents. As a HP USB drive is used frequently, it would be connected and disconnected quite often. Therefore, there would be more issues with the USB drive, such as data loss issue.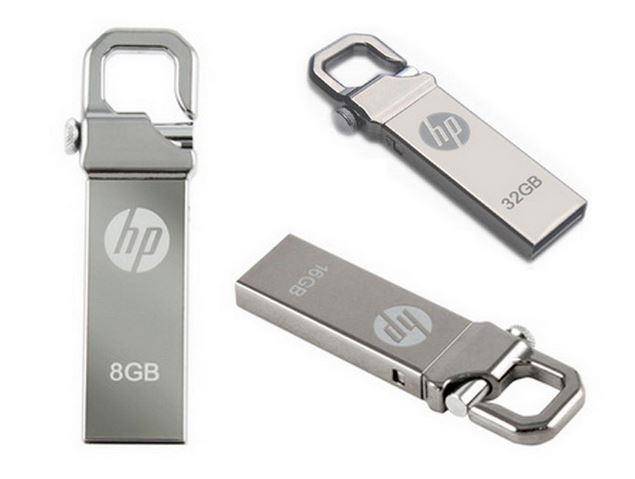 We often hear that the users complain about the data loss on HP USB drives, especially for the documents files. If the data get deleted, it's urgent for users to find an easy-to-use and high-quality Mac data recovery software. TogetherShare Data Recovery for Mac is such a software. It's no problem to recover deleted documents from HP USB drive on Mac with the software.
---
Download the software for HP USB drive data recovery
If document files are deleted from HP USB drive on Mac, the files are still on the USB drive and can be recovered. But we cannot see the deleted documents directly on Mac, that's why we need to use a third party software to retrieve the deleted files.
TogetherShare Data Recovery
Powerful & easy-to-use data recovery software
Downloading and installing TogetherShare Data Recovery for Mac. Follow the instructions here and you will easily recover deleted documents from HP USB Drive on Mac.
---
Simple steps for deleted documents recovery on HP USB drive
It's really easy to operate the program with Wizard-like interface. It's proper for any kinds of users even for a novice. No prior experience is required. With only a few clicks, the deleted documents will be restored.
Step 1. Connect the HP USB drive to the Mac first. Then install the TogetherShare data recovery. Launch the product, select the USB drive to scan. A USB drive will be shown up in External Devices part of the product main interface.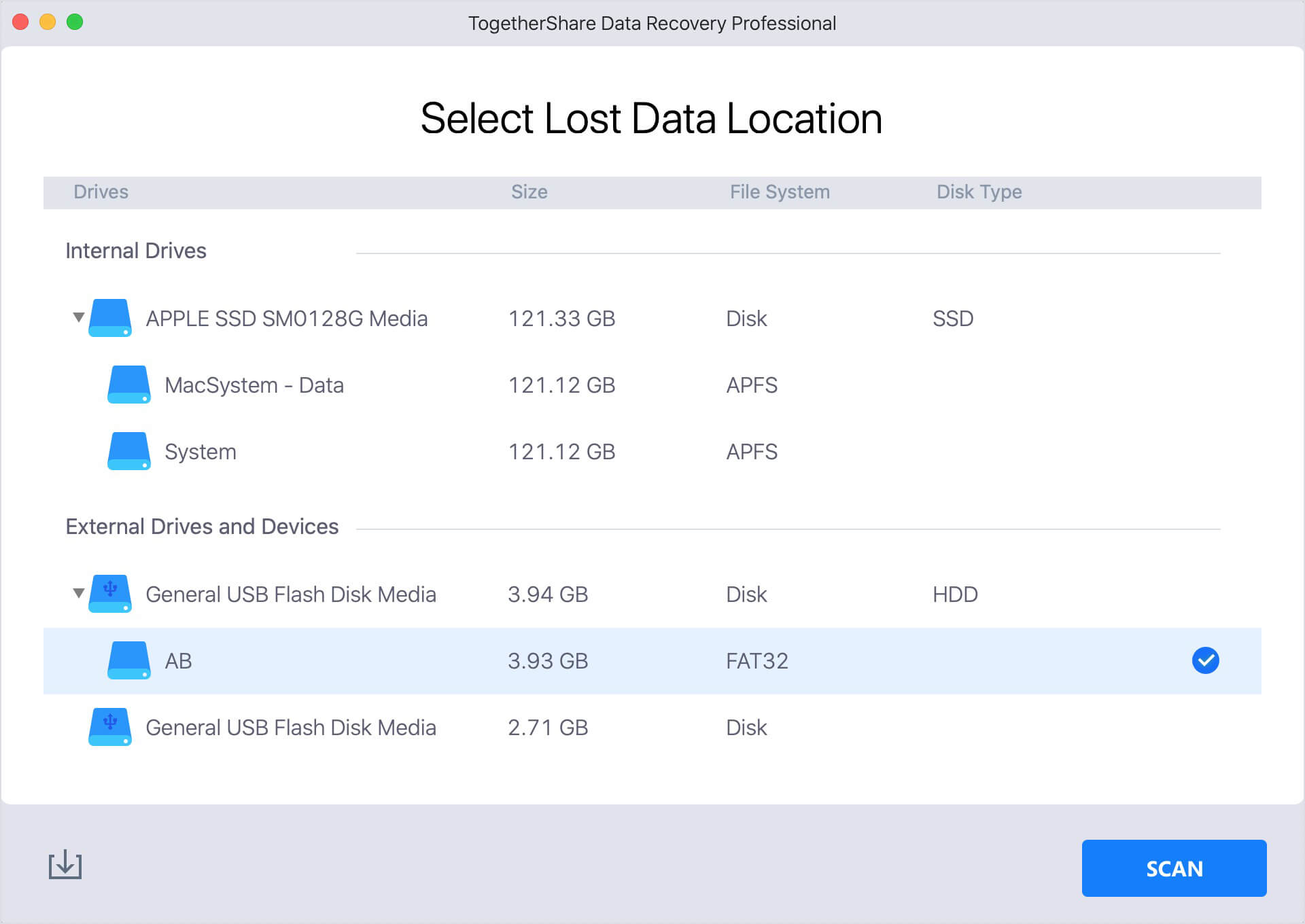 Step 2. Then the product will scan the USB drive for deleted documents. During the scanning process, you can also check and recover the found files without problem.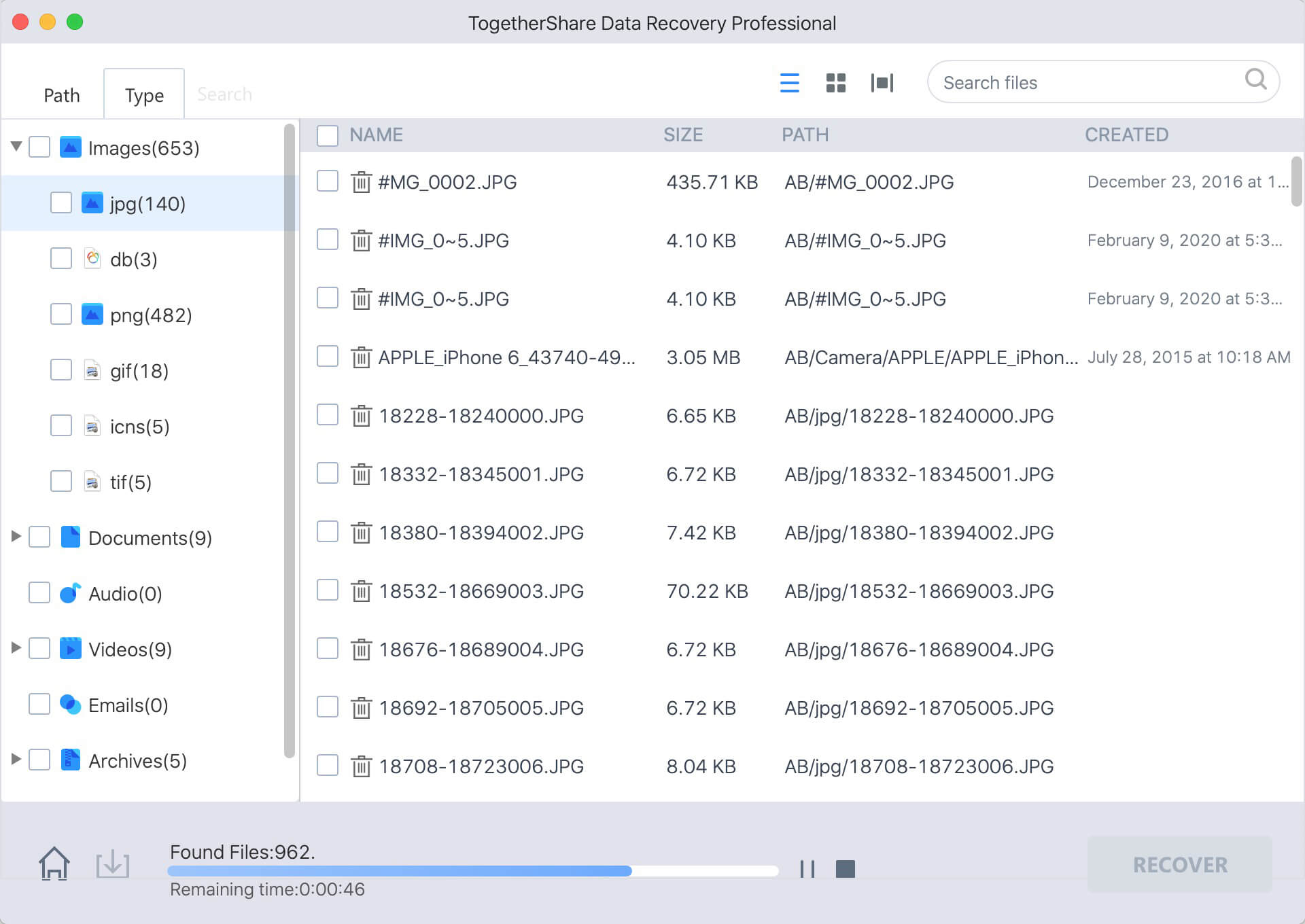 Step 3. After the scan is finished, preview all the found files, then select the deleted documents to recover and save to another safe drive.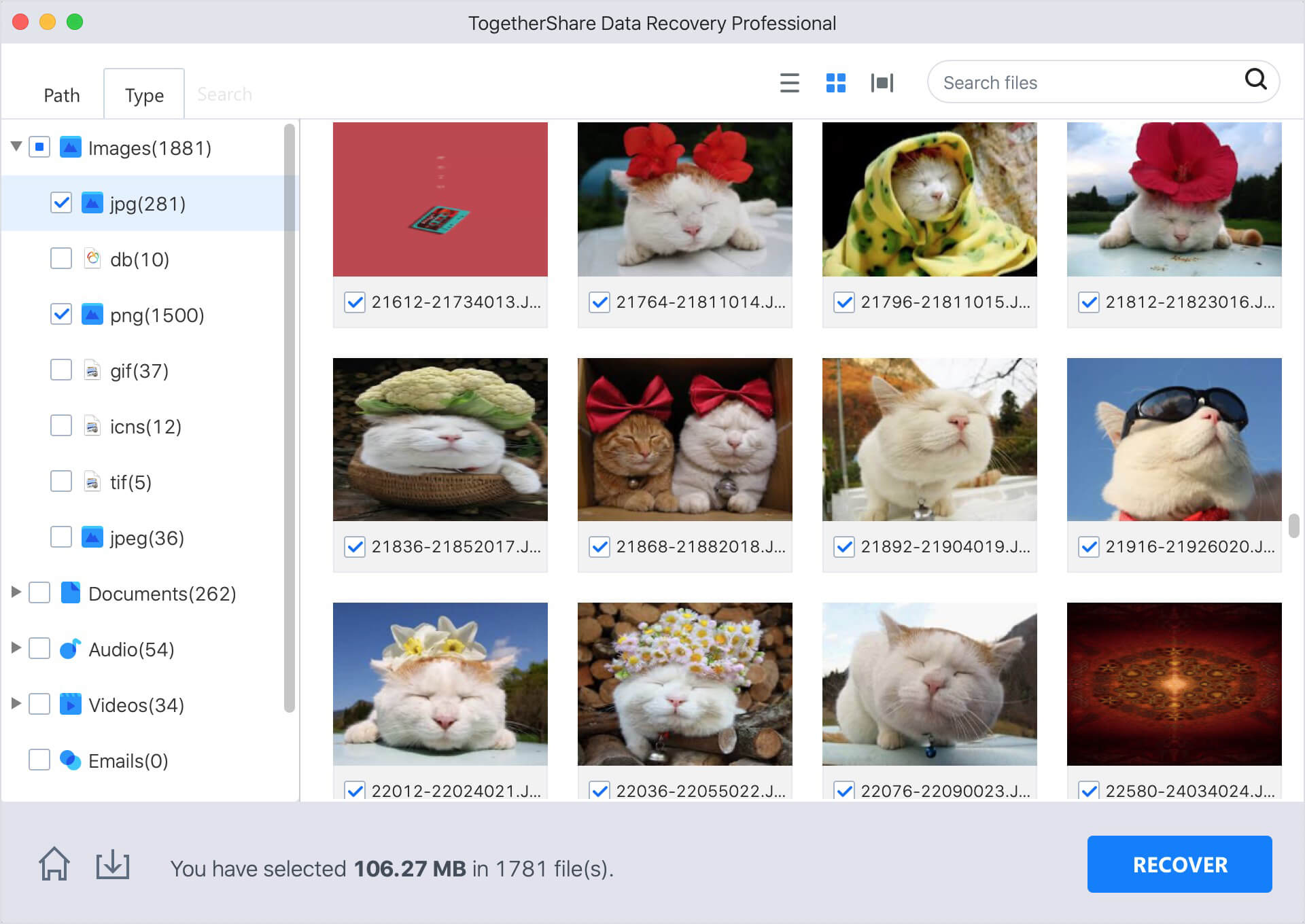 In addition to recovering deleted documents from HP USB drive, TogetherShare Data Recovery for Mac can also recover other deleted or lost files from HP USB drive. Such as pictures, music/audio, videos and other files. If you lose some types of these data, just download the data recovery software and recover lost files steps by step as above.
TogetherShare Data Recovery
Powerful & easy-to-use data recovery software