Some users have encountered many format errors on USB flash drive. Such as 'drive cannot be formatted' error, 'drive needs to be formatted' error, 'drive cannot be accessed' error and so on. If one of the mentioned errors occur, the data on the USB flash drive would have been lost and cannot be accessed. How to fix format error on USB flash drive? The easiest way is to format the drive directly in Windows Disk Management, then you can get the flash drive working again.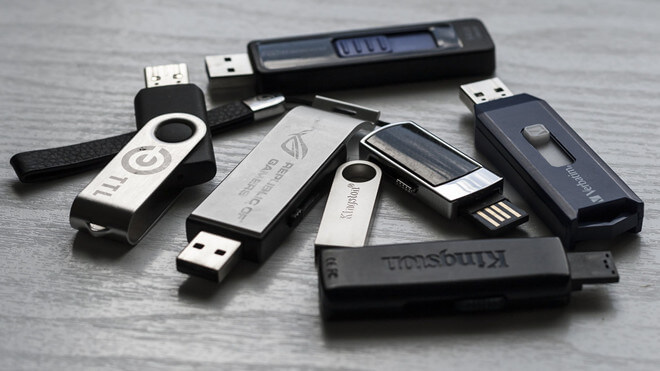 But if you directly format the drive, it is not able to get the lost data back. So before you fix error on USB flash drive, you need to recover the lost data first. Otherwise, the formatting operation would cause further damage to your lost data and make the recovery failure.
---
File recovery from USB flash drive with format error
If there is any format error on your USB flash drive, please don't do any further operations to the drive. First, please download and use USB drive data recovery software to recover the files back. You can download and try with the excellent data recovery software for USB flash drive – TogetherShare Data Recovery.
TogetherShare Data Recovery
Powerful & easy-to-use data recovery software
This fantasy data recovery tool is efficient on data recovery from USB flash drive. It can support the following file system of the USB flash drive: FAT 12/16/32, exFAT, NTFS, Ext 2/3, etc. And the fast scan speed can save you much time.
---
simple steps to restore lost data from USB flash drive with format error
Yes, only 3 steps! It's really simple enough for any users to use this data recovery tool. Maybe you feel hard to understand and use other data recovery tool, but it will not happen with TogetherShare Data Recovery. It's a simple-designed software to help users recover data without any obstacles. All the options are easy to understand and you can follow the steps to carry on easily.
Step 1. Select the flash drive.
If you have a USB drive with format error, please select it in the data recovery software and click the Scan button to start the recovery.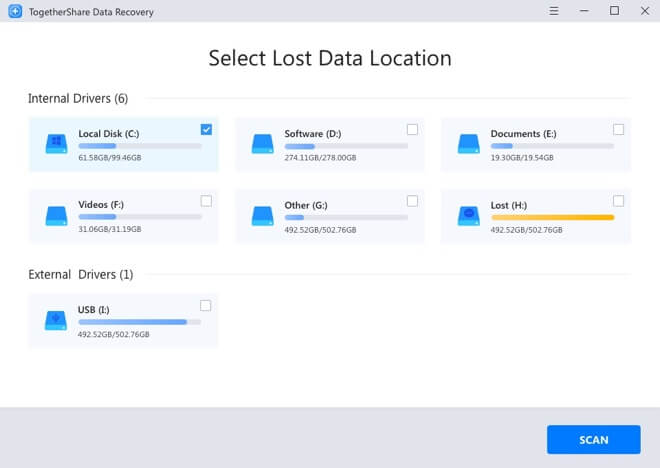 Step 2. Scan the USB flash drive.
The USB flash drive data recovery tool will scan the drive very quickly. You can even check and recover some files during the scan process. But we still suggest you wait until the scan finishes.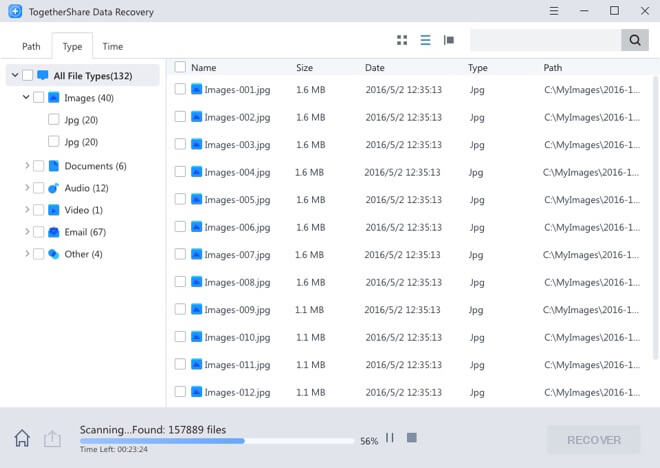 Step 3. Preview and recover the lost data.
Once the scan is finished, all the files will be found completely and show up in the product. Please select any files to preview first and then select all the desired files to recover.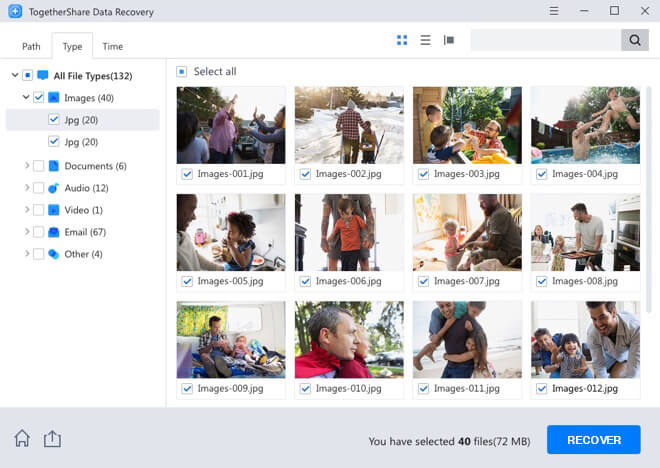 After the lost data have been recovered successfully, you can then get into Windows Disk Management with administrator privilege. Fix format error on USB flash drive with a format operation directly. If you have any other errors on USB flash drives, hard drives, memory cards or other storage devices, please don't try to format or fix the issue immediately. Please download and use our TogetherShare Data Recovery to retrieve the lost data to another drive first, then try to fix the errors.
TogetherShare Data Recovery
Powerful & easy-to-use data recovery software