People can capture the nice scenery and memorable moments by taking photos with digital cameras in modern time. Different kinds of cameras are available for people in the market. One of the most popular cameras is the Sony digital camera. It is really a nice experience to take photos with a Sony camera. After taking photos with the camera, you can transfer the photos to a Mac computer, and then you can edit or view the photos on Mac with a better visual experience.
However, it would be annoying if data loss occured on your Sony digital camera. You would delete the photos by pressing the wrong button on the camera. Some other people who are not familiar with your camera would also delete the photos by mistake when playing with the camera. During transferring photos from camera to the Mac computer, any interruption would also lead to data loss. Memory card crash or damage, virus infection, and other issues would also cause data loss on your camera.
When the data is lost, you would feel the lost photos are gone permanently and are very anxious. Don't worry, you can still retrieve your lost or deleted photos from Sony digital camera.
Reliable solution for photo recovery on Sony digital camera
To recover lost photos from Sony digital camera on Mac, we suggest using a reliable data recovery software TogetherShare Data Recovery for Mac. It is the best solution to rescue lost photos from Sony cameras.
TogetherShare Data Recovery
Powerful & easy-to-use data recovery software
The data recovery software is fully compatible with both Windows and Mac operating systems. It supports to recover different models of Sony digital cameras. In addition, the tool supports different types of Sony camera memory cards. What's more, it can recover all major types of photo files from Sony digital cameras, including JPEG, RAW and so on.
Besides, the Mac data recovery software has a high-speed scan engine. The in-depth scan feature can help to search for the lost photos efficiently and accurately.
---
Easy procedure to recover lost photos from Sony digital camera on Mac
With TogetherShare Data Recovery for Mac, you can easily recover the lost photos from Sony digital camera on Mac. The operations are simple and the product is easy to use. Only a few steps needed to complete the data recovery for Sony digital camera.
Step 1. Select Sony digital camera memory card.
Connect your camera memory card to the Mac computer via a card reader and then you can see it in our product. Just select it and click the Scan button to scan directly.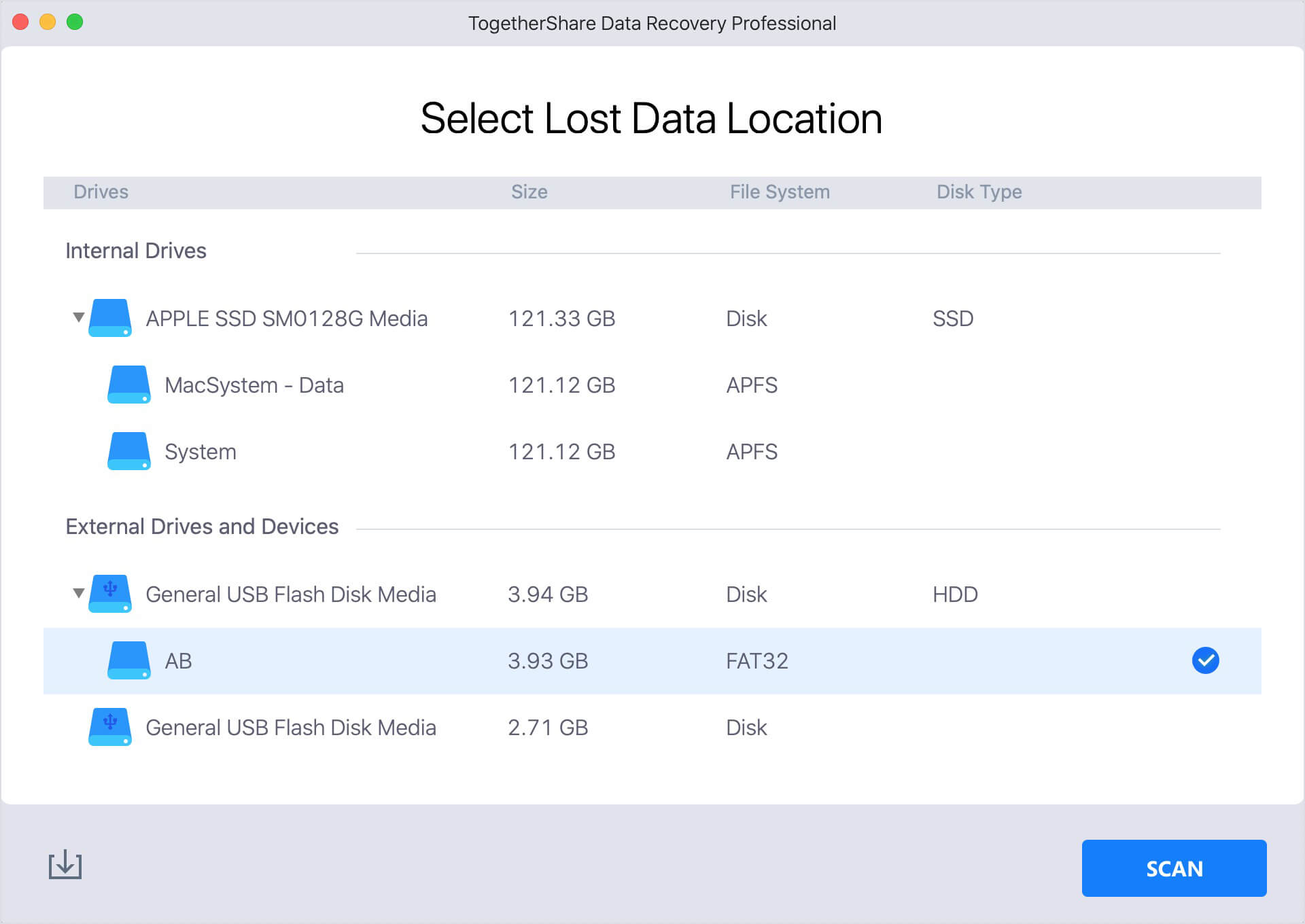 Step 2. Scan the memory card of the camera.
It will scan the camera memory card automatically and deeply. The scan for camera memory card would be very fast.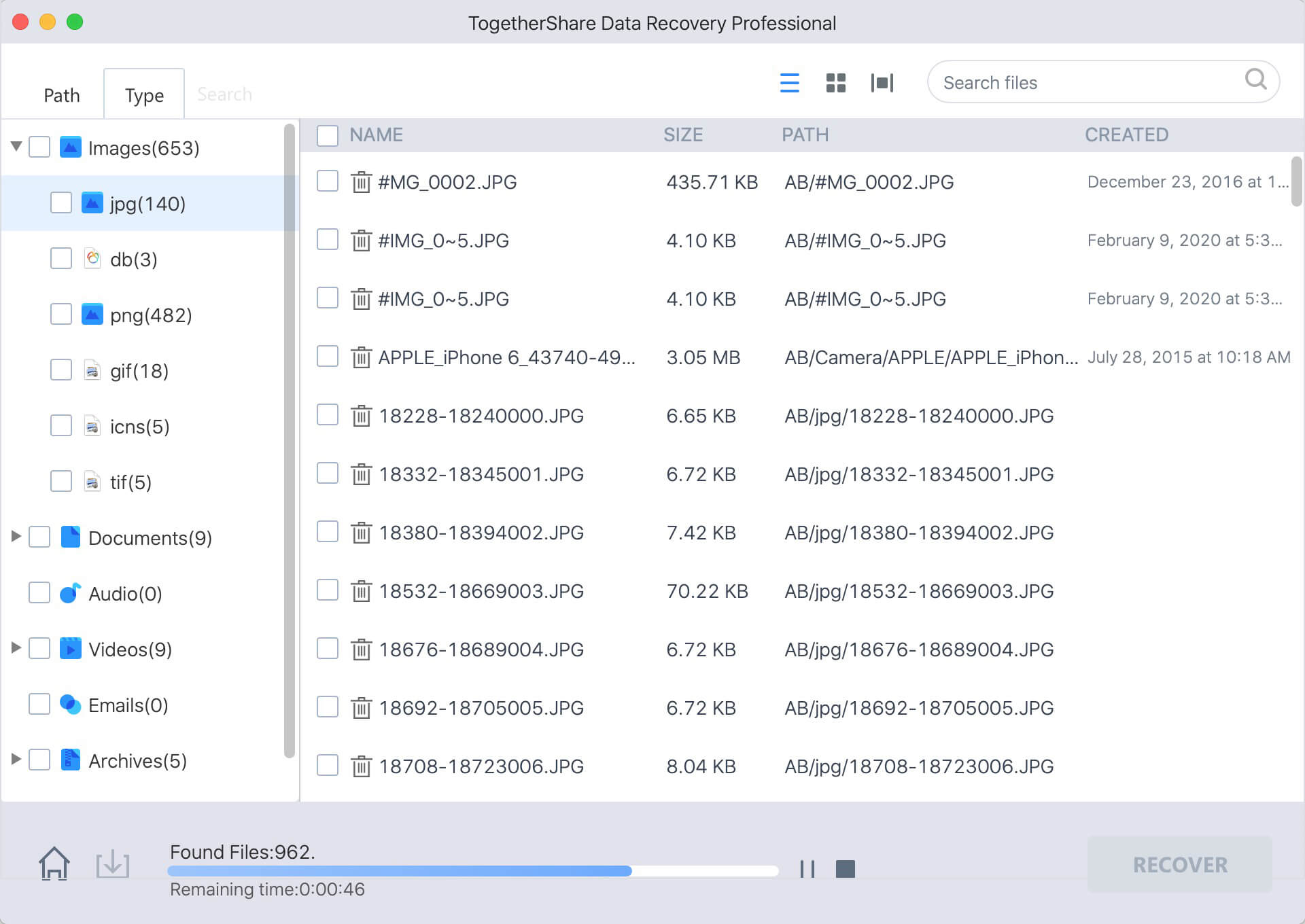 Step 3. Recover the lost photos from the Sony camera.
You can first preview the found photos after scanning. If the photos are found successfully and can open normally, you can then select them to recover.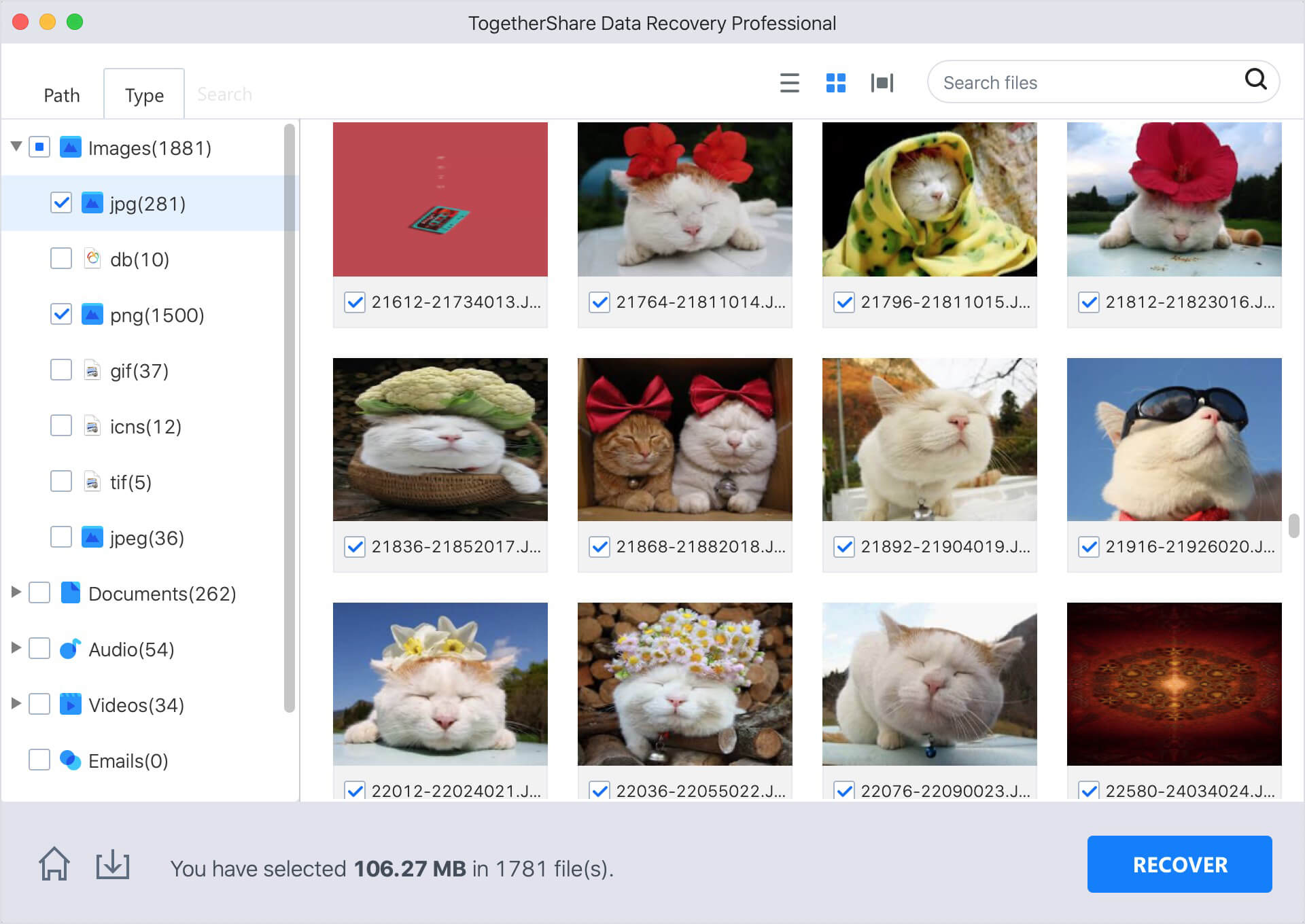 Data loss would always happen for camera users exactly, so we need a reliable data recovery tool at hand. The most downloaded TogetherShare data recovery software is your best choice. It supports to recover lost photos, videos or other files from any cameras in the market, such as Nikon, Canon, Fujifilm, GoPro, and others.
TogetherShare Data Recovery
Powerful & easy-to-use data recovery software