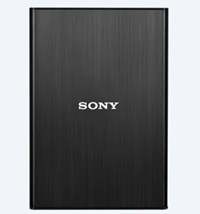 A Sony external hard drive is a good option for storing or backing up our relevant data. Obviously, there is a wide variety of brand products; some of them offer better quality and performance; others tend to be more expensive than others, but the point is that people choose these drives according to their needs. External hard drives are great for making a backup and protect our data from future inconveniences. These issues might be due to different reasons such as human errors, careless deletion, virus infection, damaged, or corrupted device, and even formatted drive. Although it sounds like something impossible to solve, this is not totally true; we can recover our lost data using a Sony external hard drive data recovery program.
---
An easy way to recover lost data from Sony external hard drive
When we lose data from a Sony external hard drive or any other brand device, we might feel very upset and worried, but there is no reason to feel this way. This lost information remains somewhere, so we can restore it using a great data recovery software. Maybe, we will feel confused when making the right or the most convenient choice, so we have decided to help you select a reliable data recovery software. Here, we will recommend using TogetherShare Data Recovery Software, which is very simple to use.
TogetherShare is a great alternative for retrieving lost data from different devices, including smartphones, USB flash drives, memory cards, laptops, desktops, local hard drives, external hard drives, and others. It is very useful if we need to recover photos, pdf files, music, videos, notes, contacts, messages, e-mails, word documents, or any other documents. It is very easy to use; we only have to follow these steps and we can get our lost files back:
Step 1: Download and install TogetherShare Data Recovery Software.
The first thing we have to do is downloading and installing TogetherShare Data Recovery Software on the computer. Then, we need to run it to begin the recovery process.
TogetherShare Data Recovery
Powerful & easy-to-use data recovery software
Step 2: Choose the location to be scanned.
Then, it is necessary to choose Sony external hard drive as the location. We have to connect the external hard drive to the computer and then choose it from the main interface.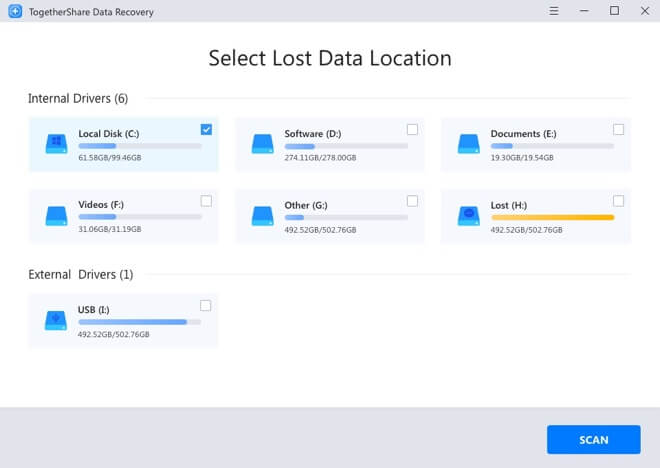 Step 3: Scan Sony external hard drive.
Once we have the location, TogetherShare will scan the Sony external hard drive to find lost data. We need to click on the "Scan" button and wait until it is completed.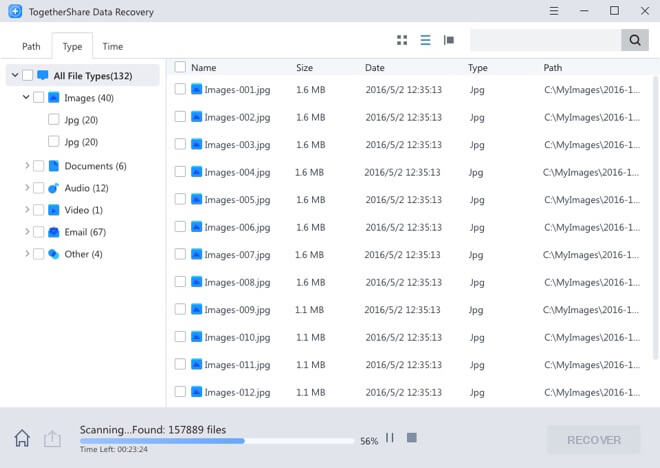 Step 4: Preview and recover lost data from Sony external hard drive.
When the scanning finishes, we can preview and select all the files we need. Then, we can recover them by clicking on the "Recover" button and so save them.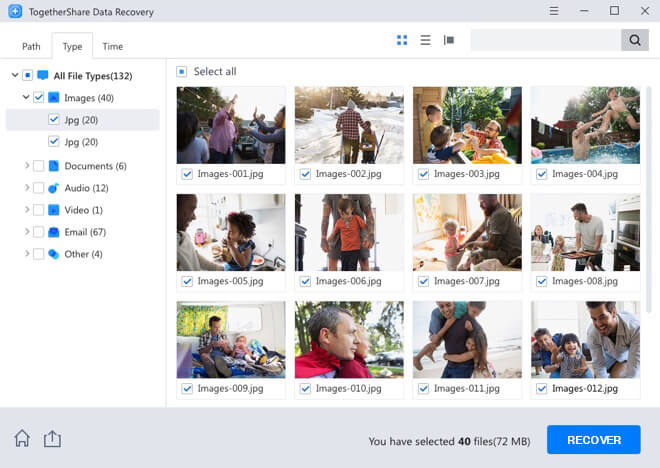 As we can notice, using TogetherShare Data Recovery is very easy; we only have to follow some steps and our lost data will be back. As a last recommendation, it is a good idea to back up our important files and so avoid uncomfortable issues in the future.
TogetherShare Data Recovery
Powerful & easy-to-use data recovery software