Normally, home users would use commonly used JPG/JPEG, PNG, TIF/TIFF formats on the camera SD card. Actually, there are some other photo formats for camera. For example, some professional photographers, they more like to use store photos in raw format on their camera SD cards. RAW files have more colors and dynamic range than other photo formats and can save the most amount of information about a photo.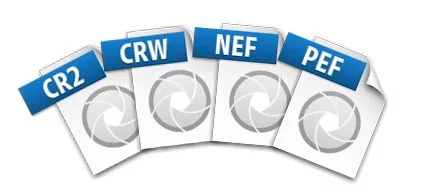 ---
Best raw photo recovery software for SD card
As the raw photo formats are not used widely for most home users, so many photo recovery software cannot support raw photo recovery in SD card. If you lost raw photos on camera SD card, you would not able to recover them with most of the data recovery software.
However, some professional data recovery tools can recover raw photos from SD card. TogetherShare Data Recovery is one of the best data recovery applications for raw photo recovery in SD card. You can download the software now from here.
TogetherShare Data Recovery
Powerful & easy-to-use data recovery software
Here are some common used raw photo formats that can be supported by TogetherShare photo recovery software: 3FR (Hasselblad), BAY (Casio), CRW (Canon), KDC (Kodak), MEF (Mamiya), MRW (Minolta), PEF (Pentax), RAF (Fuji), RW2 (Panasonic), NEF (Nikon), RAW, CR2, DNG, DCS, DCR, ARW, SR2, ORF, X3F, K25, NRW, J6I, and PTX.
---
Guide: How to perform raw photo recovery in SD card?
Actually, it's not complex to use this professional raw photo recovery software. With easy-to-use interface, you can recover the raw photos from SD card easily. You are able to get back the lost raw photos with only 3 steps. Here is how:
Step 1. Choose the SD card.
If you lost raw photos from a camera SD card, please insert it to a card reader and connect it to the computer. Then run the raw photo recovery tool, select the SD card from the device list and click the Scan button.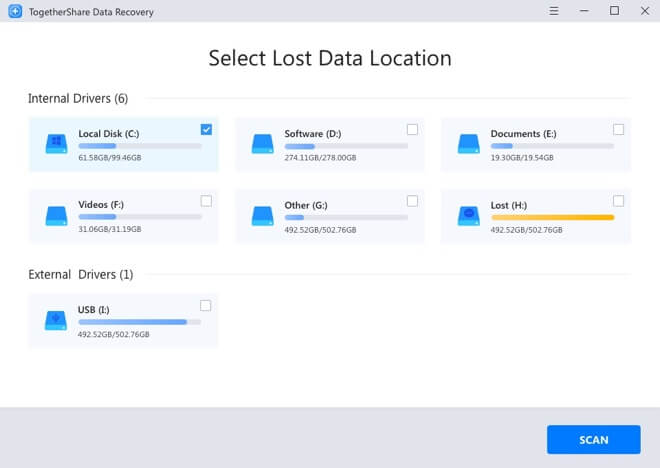 Step 2. Scan the SD card.
At this step, the application will automatically scan the SD card quickly. It will do the best to help you search and find the lost raw photos.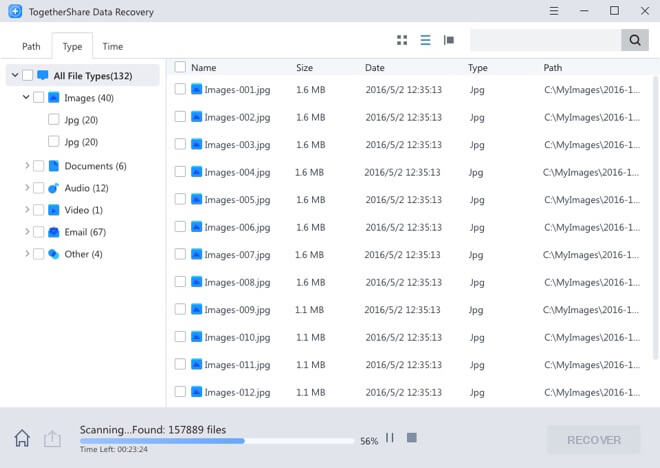 Step 3. Preview and recover raw photos.
After scanning the camera SD card, you are able to preview the raw photos in the product directly. Then just select the lost raw photos from the SD card.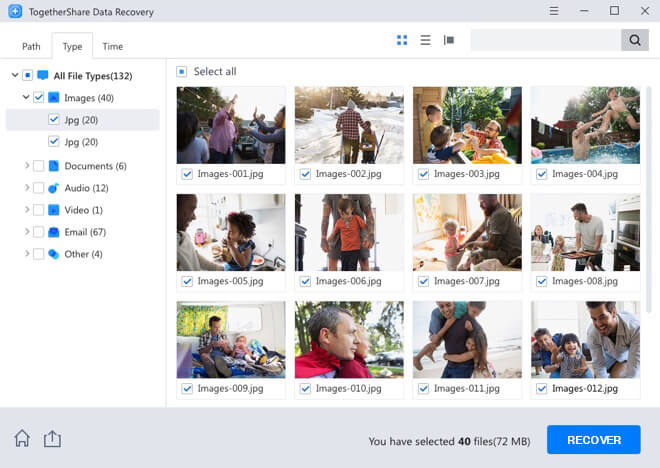 ---
Tips: How to protect raw photos on SD card?
Normally, to avoid raw photos loss on SD card, there are some tips you need to take notice:
First, we suggest you move the raw photos to computer regularly as backup.
Second, please be careful before deleting raw photos from SD card or formatting SD card.
Third, if you found there are some errors or hardware issues with the SD card, just stop using it and swap a new one.
At last, if there were raw photos lost from SD card by accidental, please don't use it to take new photos to avoid further damage to the lost raw photos. Then, please download a reliable raw photo recovery software to recover the lost raw photos from SD care immediately.
TogetherShare Data Recovery
Powerful & easy-to-use data recovery software