SD card is often used to store files on a smartphone, tablet, camera or other digital devices. Especially, most of the users used the SD card for media files, such as videos, music, and photos. If you lost these files, you would feel very dispirited as there would be your favorite songs, travel photos, videos of the happy time with friends, or other important files. Some of the files cannot be recreated and would lose permanently. Is there a way to restore the files to reconstruct the happy memory of the past time?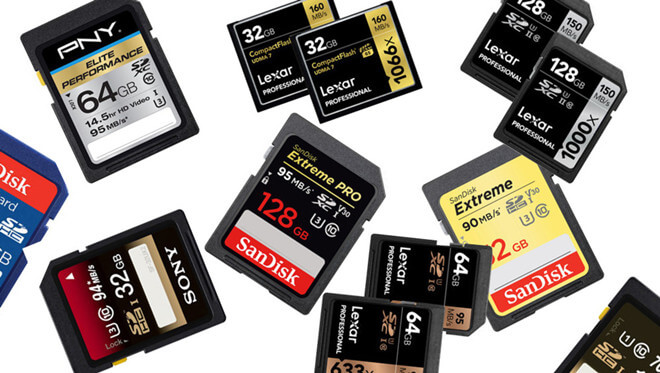 ---
Download free SD card data recovery software for Mac
The good news is that you can get the lost files back from SD card in most of the situations. Mostly, if it's not caused by physical issues, or wiped with professional erasing application, there is a very high rate to restore the lost data. You need a reliable and effective data recovery software to do the job. Do you only have a Mac computer? No problem, we have the TogetherShare Data Recovery for Mac Free. It's a freeware for Mac users to recover SD card data on Mac for free.
TogetherShare Data Recovery
Powerful & easy-to-use data recovery software
TogetherShare data recovery tool can recover lost data from SD card on Mac in the following situations:
Recover lost data due to accidentally deleting files from SD card.
Recover files from the SD card after unintentional formatting. Get the files back from a corrupted or crashed SD card.
Retrieve the files from SD card which becomes RAW and cannot be accessed directly on Mac.
Restore the missing files after a virus infection.
And more other situations for data loss on SC card.
---
Tutorial of free SD card data recovery software for Mac
With this free and easy-to-use software, you can retrieve the lost files from SD card on Mac without a problem. Its straightforward interaction and interface make the data recovery can be done with any users, even a novice. Now please follow the tutorial to finish your data recovery step by step.
Step 1. Select the SD card in the product.
Please insert the SD card into a card reader, then connect the reader to the Mac computer. Then run our product and you will see the SD card in the product, just select it and click the Scan button.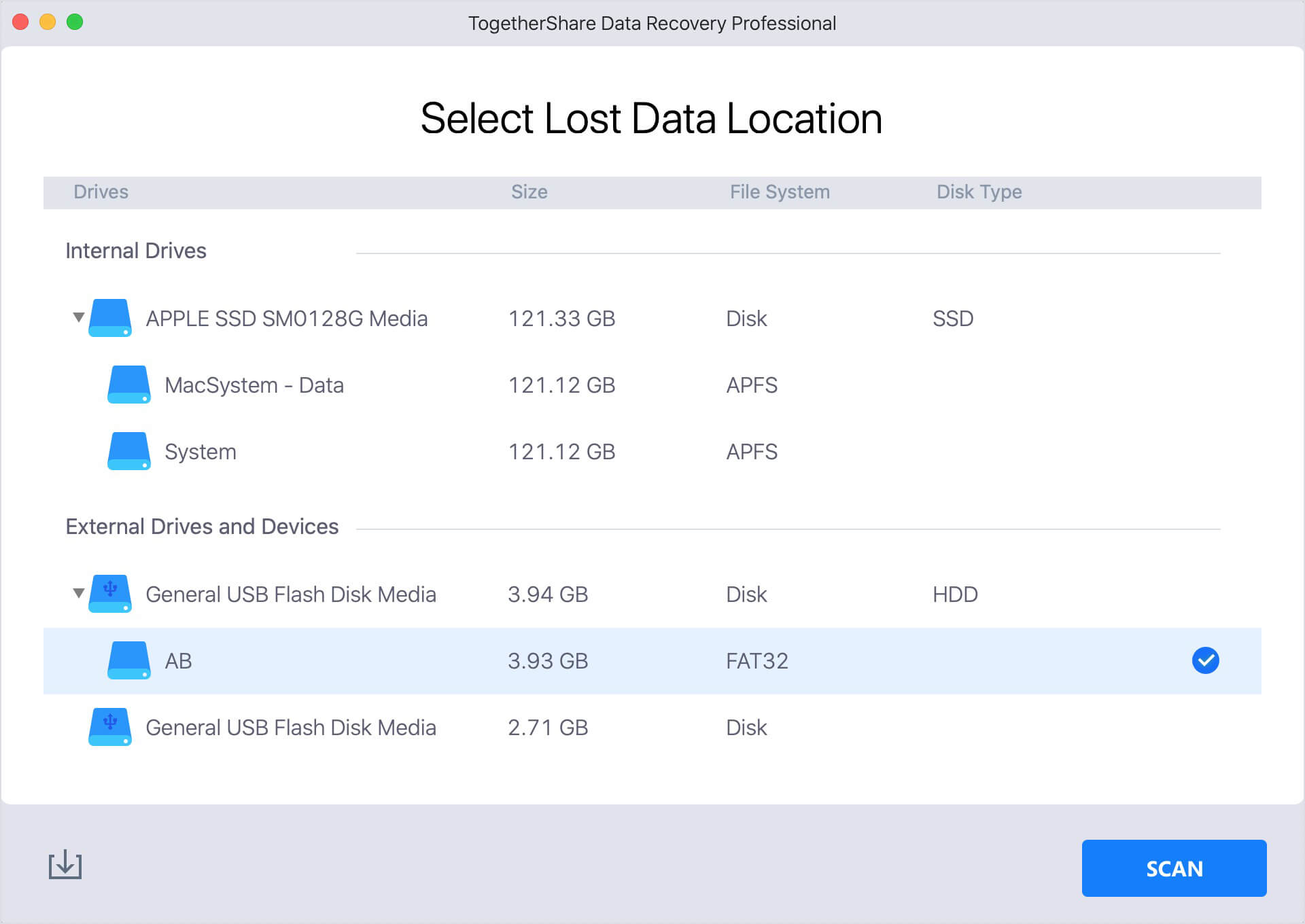 Step 2. Scan the SD card for free.
It will scan the SD card and display found files during the scan. So you are able to check and even recover the files during the scan. If all your lost files were found during the scanning, you can pause or stop the scan to save time.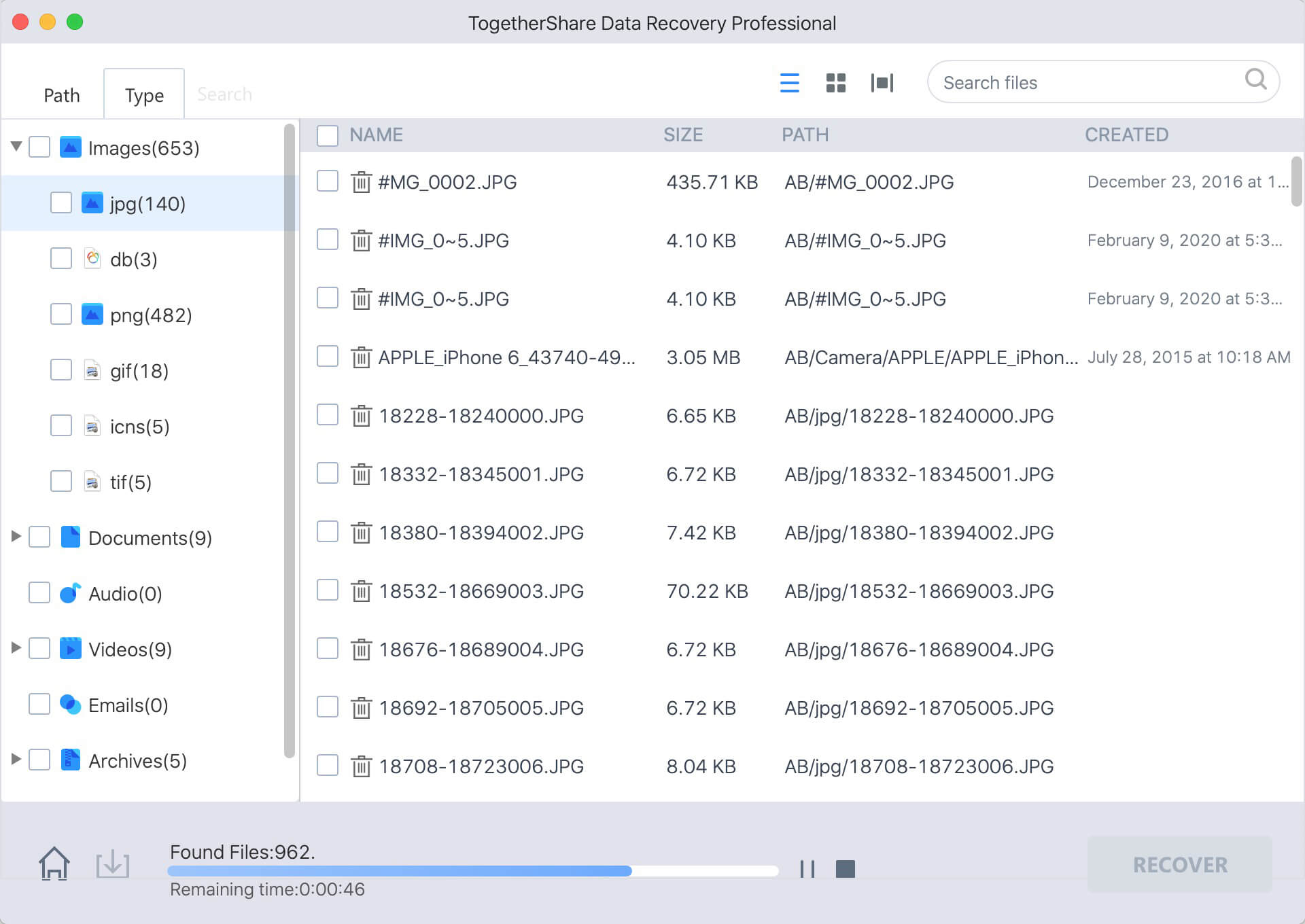 Step 3. Free to preview and recover data from SD card.
After scanning, all the found files will be listed. If you want to make sure a file is recoverable before recovering, you can just select a file and preview it in the free SD card data recovery software for Mac directly. After checking the validity of the found files, select the wanted files to recover.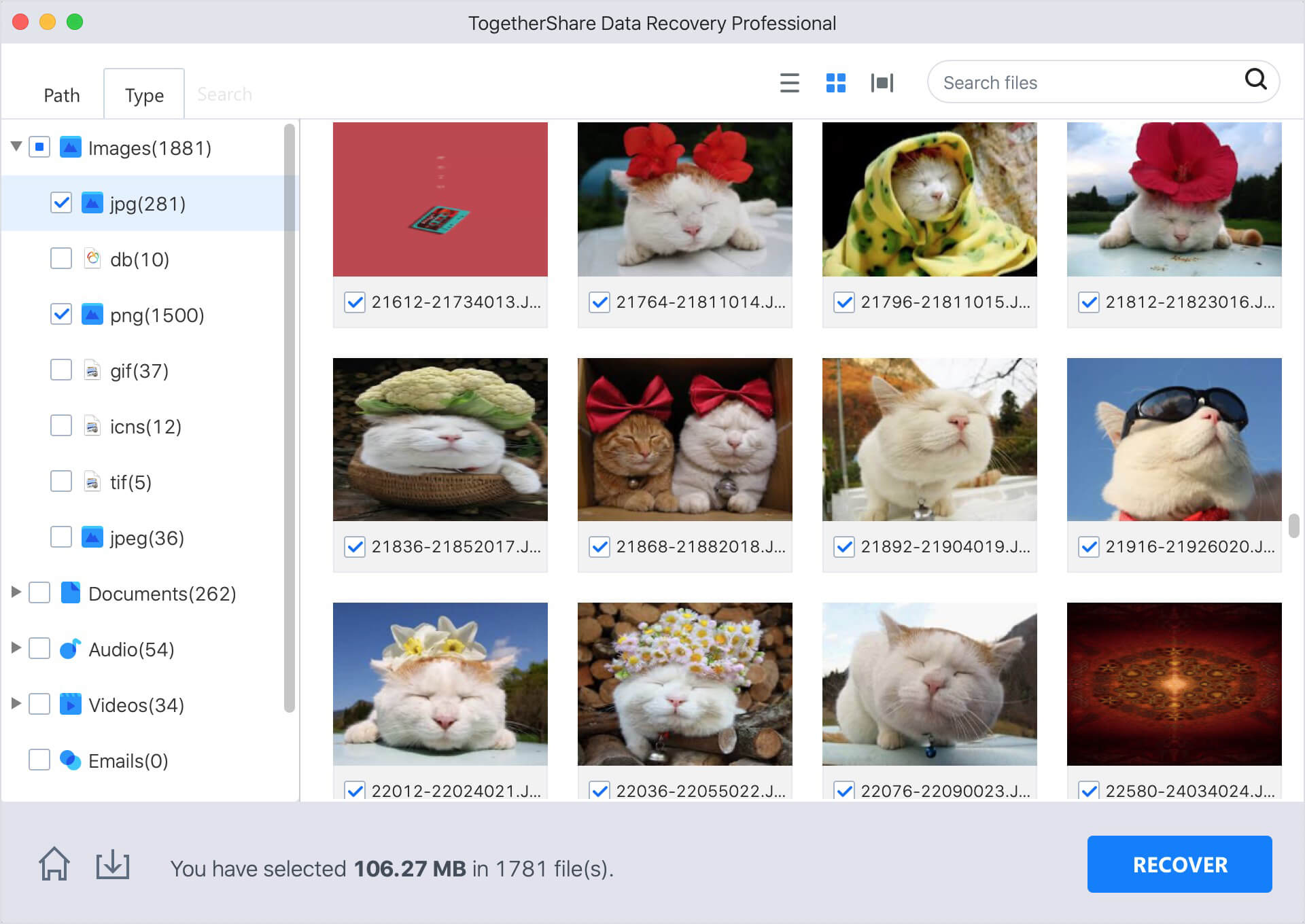 This SD card data recovery software can also recover other storage media. Memory stick, USB flash drive, SSD, hard disk drive and other storage devices are supported by TogetherShare Data Recovery for Mac Free. Download the freeware to recover your lost data for free!
TogetherShare Data Recovery
Powerful & easy-to-use data recovery software