If you take videos with VDR, camera or phone, you would face a problem. That is the videos are mostly very large and the devices cannot save too many videos. So you would transfer the videos to a hard drive on Mac computer in the end. Because mostly the hard drive is larger and has more space. The hard drive on Mac is really good storage media for videos. However, the data loss often happens on Mac hard drive for reason. So for a Mac user, a video recovery software should on your application list.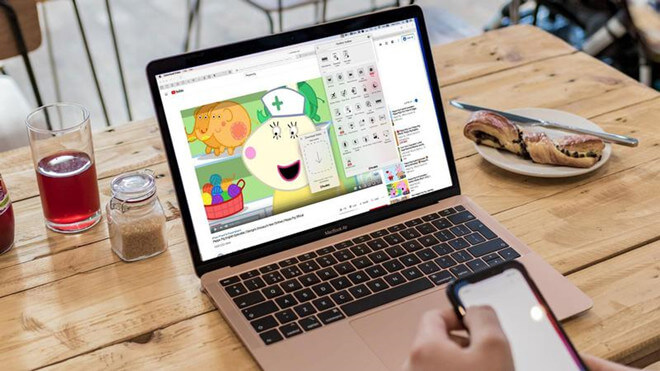 Mac users would sometimes try to erase a hard drive if they get a new one or try to format an old hard drive. But they would often select the wrong hard drive to erase. Actually, this problem is very common. It's one of the most popular reason for data loss, including video loss. So the video recovery software should also be good at recovering lost videos from erased Mac hard drive. Is there such a capable software in the market? Of course, there is.
---
Why choose TogetherShare video recovery software?
TogetherShare Data Recovery for Mac is a capable video recovery tool. It supports the recovery of the video in any data loss. Such as hard drive gets erased/crashed, becomes raw and inaccessible, videos deleted by accidental, and so on. In all the above situations, this video recovery software can perform very well.
TogetherShare Data Recovery for Mac
Powerful & easy-to-use data recovery software
Also, this product can recover lost videos from different kinds of erased volumes, including APFS, HFS/HFS+, HFS X, FAT 16/32, EXFAT, NTFS, etc.
Download and install the software on your Mac, you will see the simple interface after launching the product. The recovery process is also easy enough for any users, even for a novice. No complex operation needed, you will get your lost or delete videos back.
---
How to recover lost videos from erased Mac hard drive?
Recover video from erased drive on Mac with TogetherShare Data Recovery for Mac can't be easier. With just 3 simple steps, any freshman can finish the job to retrieve the lost/delete videos. Here we will show you the exact instructions about video recovery on erased Mac hard drive. Now, let's start.
Step 1. Select the hard drive.
If you lose or delete videos from a hard drive, just select it in the product and click Scan.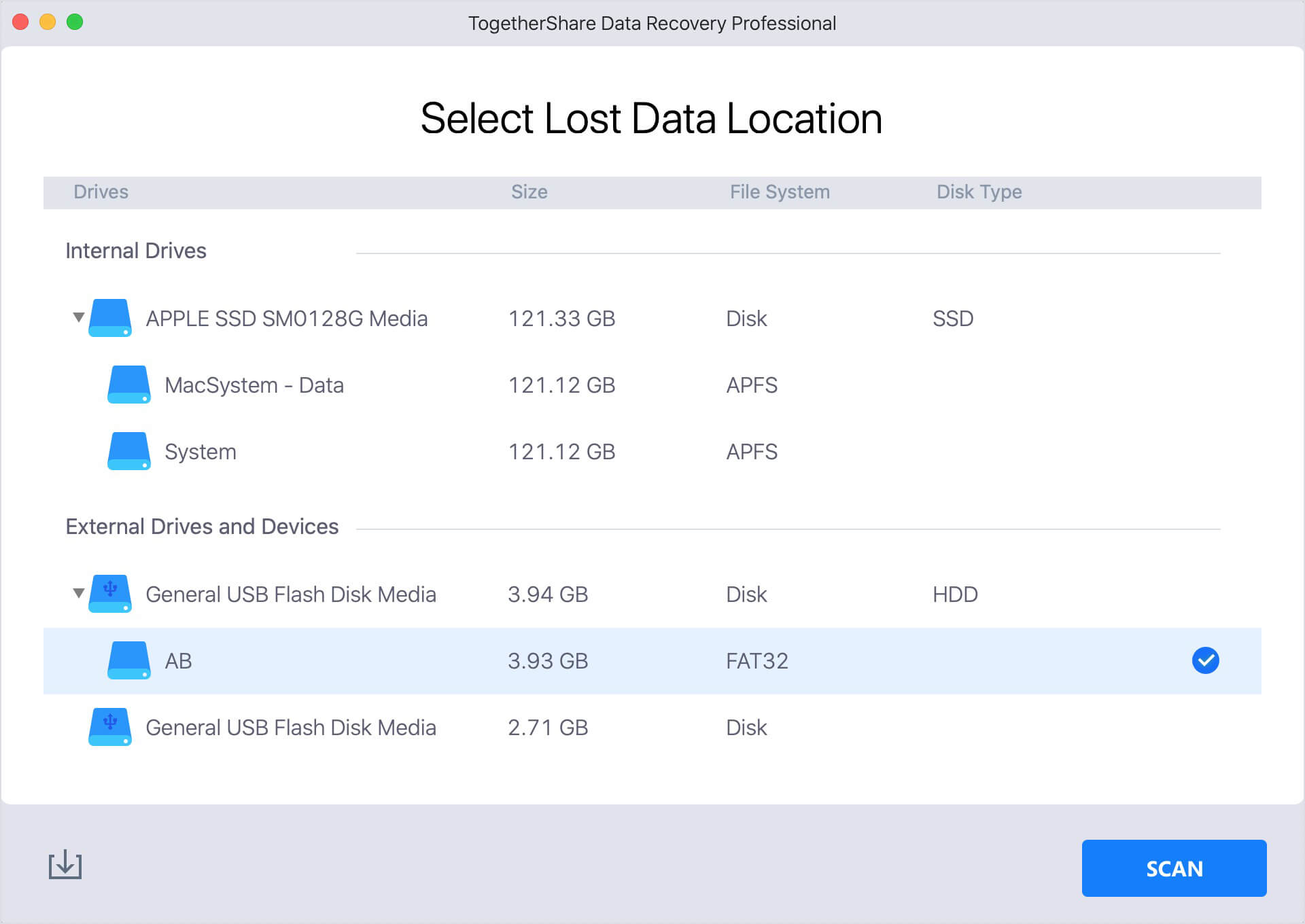 Step 2. Scan the hard drive for lost videos.
The video data recovery will scan the hard drive for any lost/deleted videos.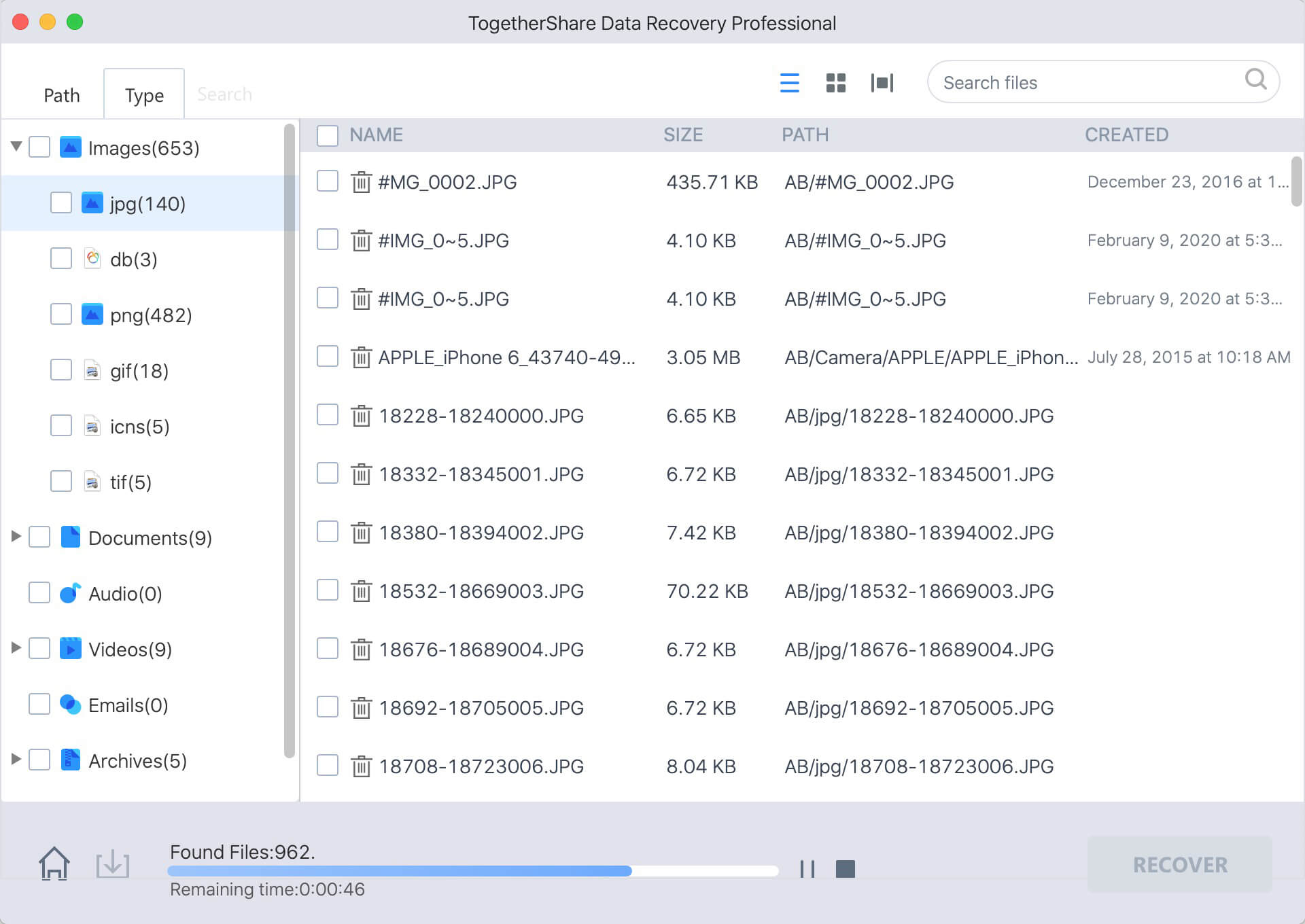 Step 3. Preview and recover the lost videos.
After scanning, you can preview the videos directly. Then select the ones you needed to recover and be sure to save to another hard drive.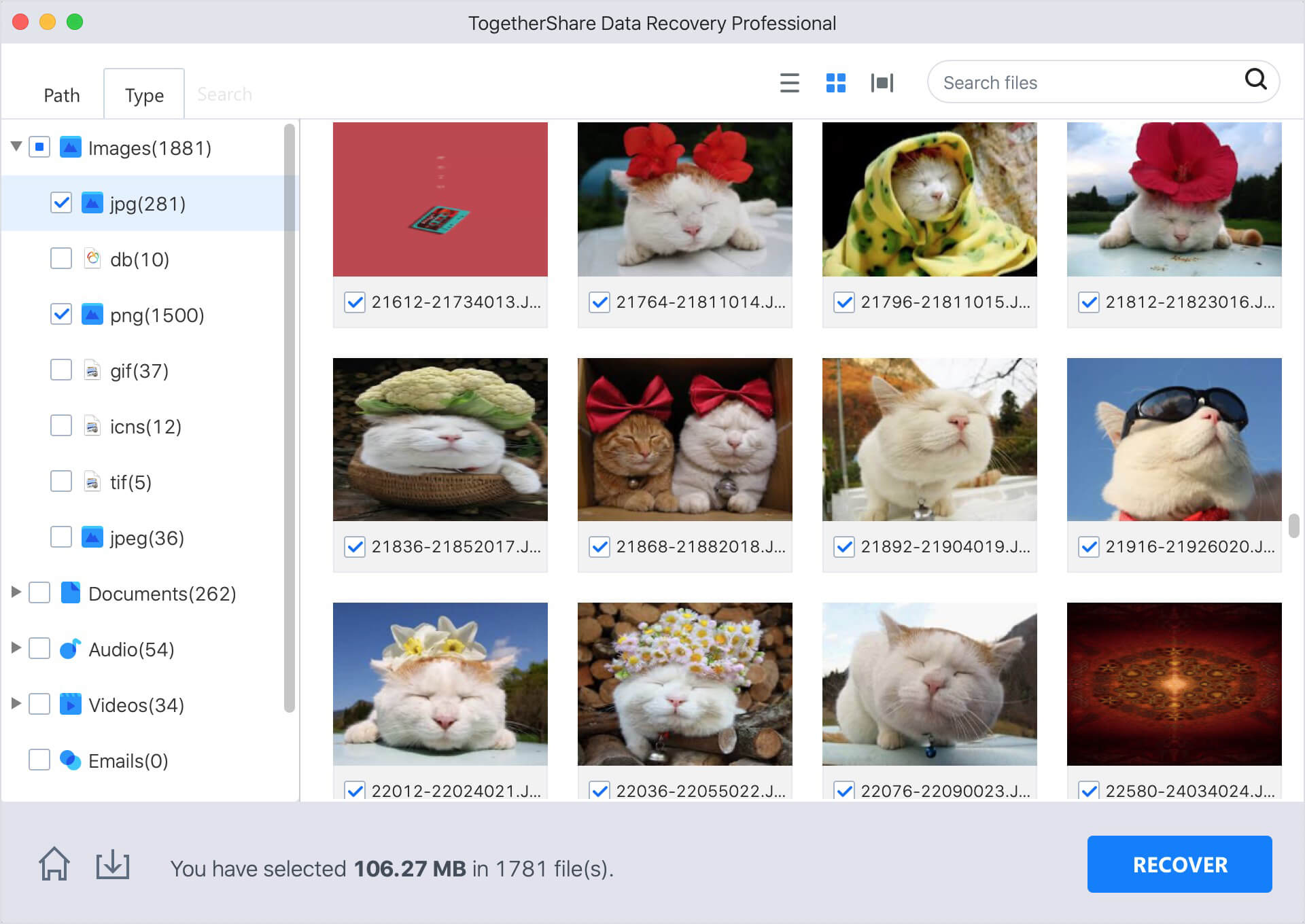 If you need to recover more files other than videos on Mac, no problem, this video data recovery software can help you. The versatile data recovery software is also capable of recovering lost or deleted photos/pictures, documents, emails, and other files. Don't hesitate, just download and have a try.
TogetherShare Data Recovery for Mac
Powerful & easy-to-use data recovery software