Mostly, a DMG file refers to an Apple disk image file or sometimes called a macOS disk image file, which is basically a digital reconstruction of a physical disc. They can even be mounted as a normal volume on Mac computers.
Some DMG files may be encrypted in addition to being compressed, for added file security. They are often used to store compressed software installers instead of having to use a physical disc. You'll most likely see them when downloading Mac software.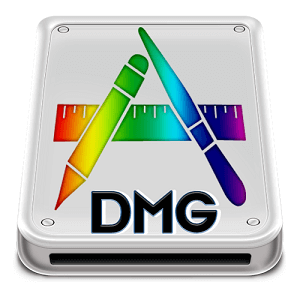 DMG files are commonly used for Mac users. If you just find some important DMG files were deleted, gone or missing by accidentally, please don't be panic. Here we will share the method about how to recover deleted DMG files in this article.
---
Recover deleted DMG file on Mac with TogetherShare software
What's the best Mac data recovery software to recover deleted or lost DMG files? Most users would recommend TogetherShare Data Recovery for Mac. It's the most effective and reliable software for macOS computers. You can download and use the software to recover the deleted or lost DMG files.
TogetherShare Data Recovery for Mac
Powerful & easy-to-use data recovery software
This professional Mac data recovery software is featured with strong features that can help you recover lost data on Mac with ease. For example:
1. Recover DMG, JPG, MP3, MP4, PAGES, KEY, MOV, RAR, ZIP, MTS, and other commonly used files on Mac.
2. Restore deleted or lost data from Mac drive, external hard drive, SD card, USB key, and more other devices.
3. It's read-only to the drive that contains the lost data to avoid further damage to the lost data.
4. Deep scan and simple UI can help Mac users to retrieve lost files effectively with ease.
After deleting the DMG file, please stop adding any new data to the drive where you want to recover lost data. Run the DMG file recovery software as soon as possible to rescue the lost data. The faster you take action, the higher recovery chance you can get.
Here is the detailed guide for you to recover deleted DMG file step by step:
Step 1. Select the drive/device.
If you lost data from a drive/device, please ensure to keep it connected to the Mac machine. Then run the DMG file recovery software, you will see the drive/device in the list of the software interface. Just select I and click the Scan button.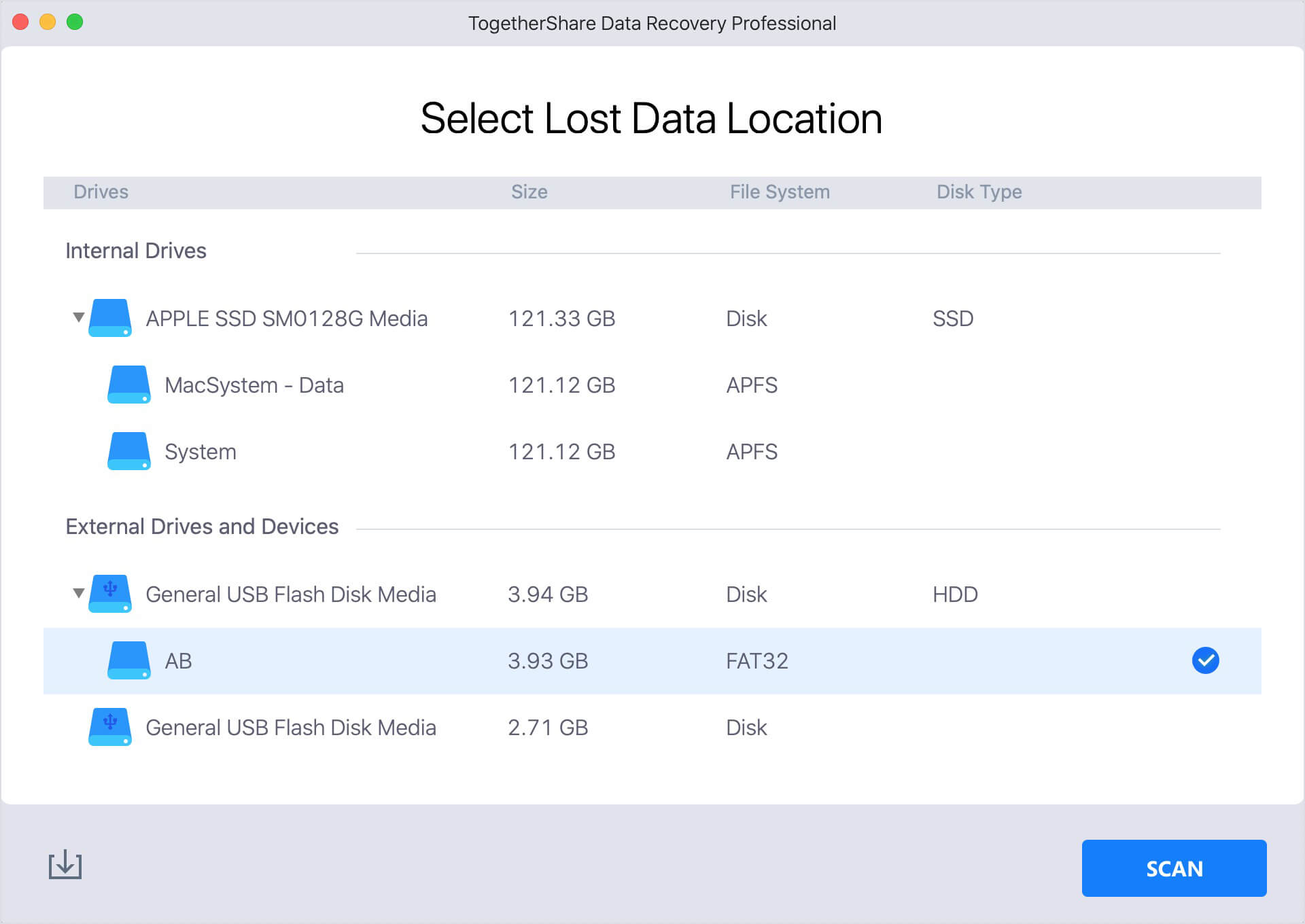 Step 2. Scan the drive/device.
At this step, the software will automatically scan the selected drive/device. You can only wait patiently until the scan process is finished.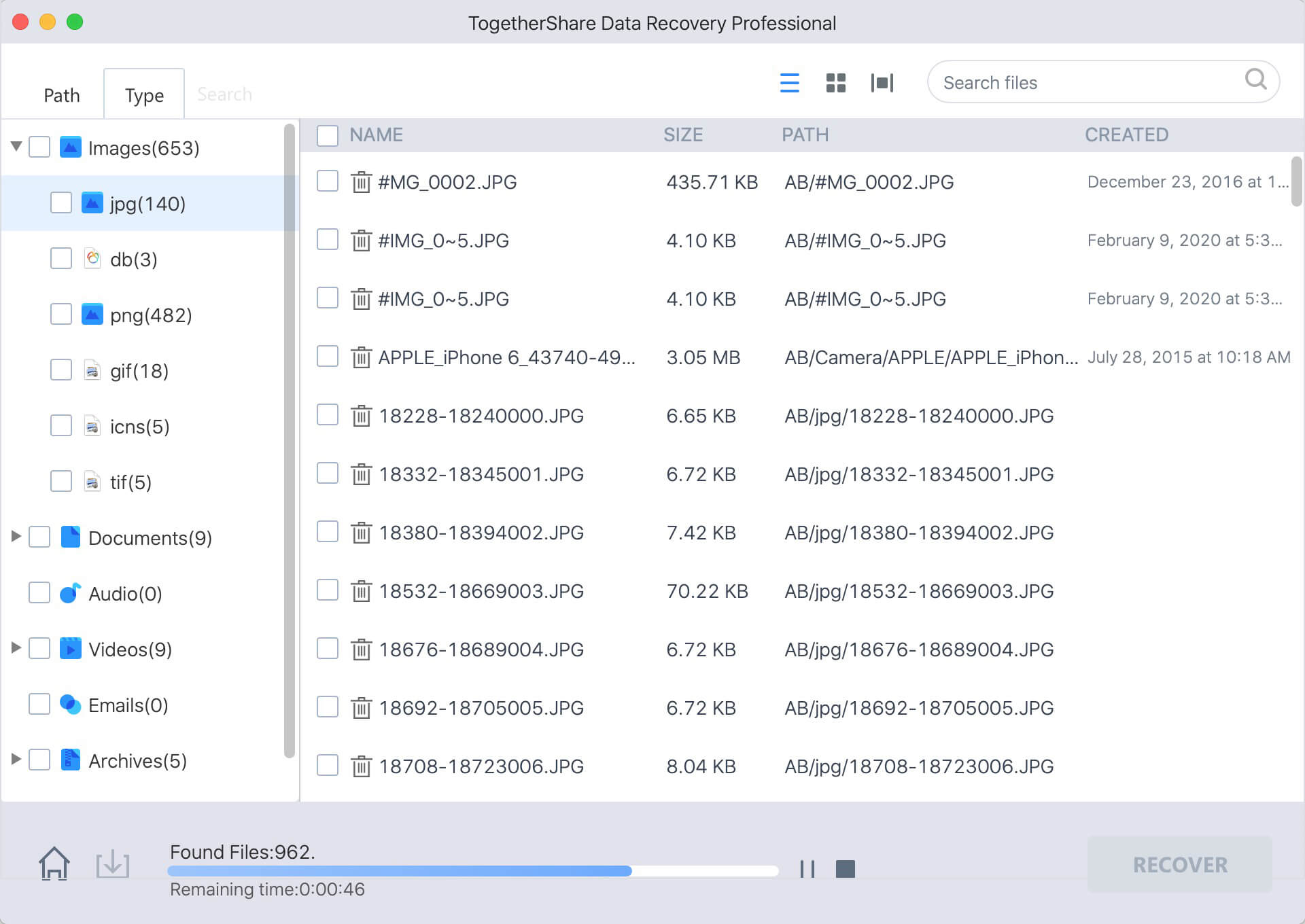 Step 3. Recover the deleted or lost DMG file.
Once the scan is completed, please check and only select the wanted DMG file to recover. Please ensure to save the recovered files to another drive, different from the one where you lost data.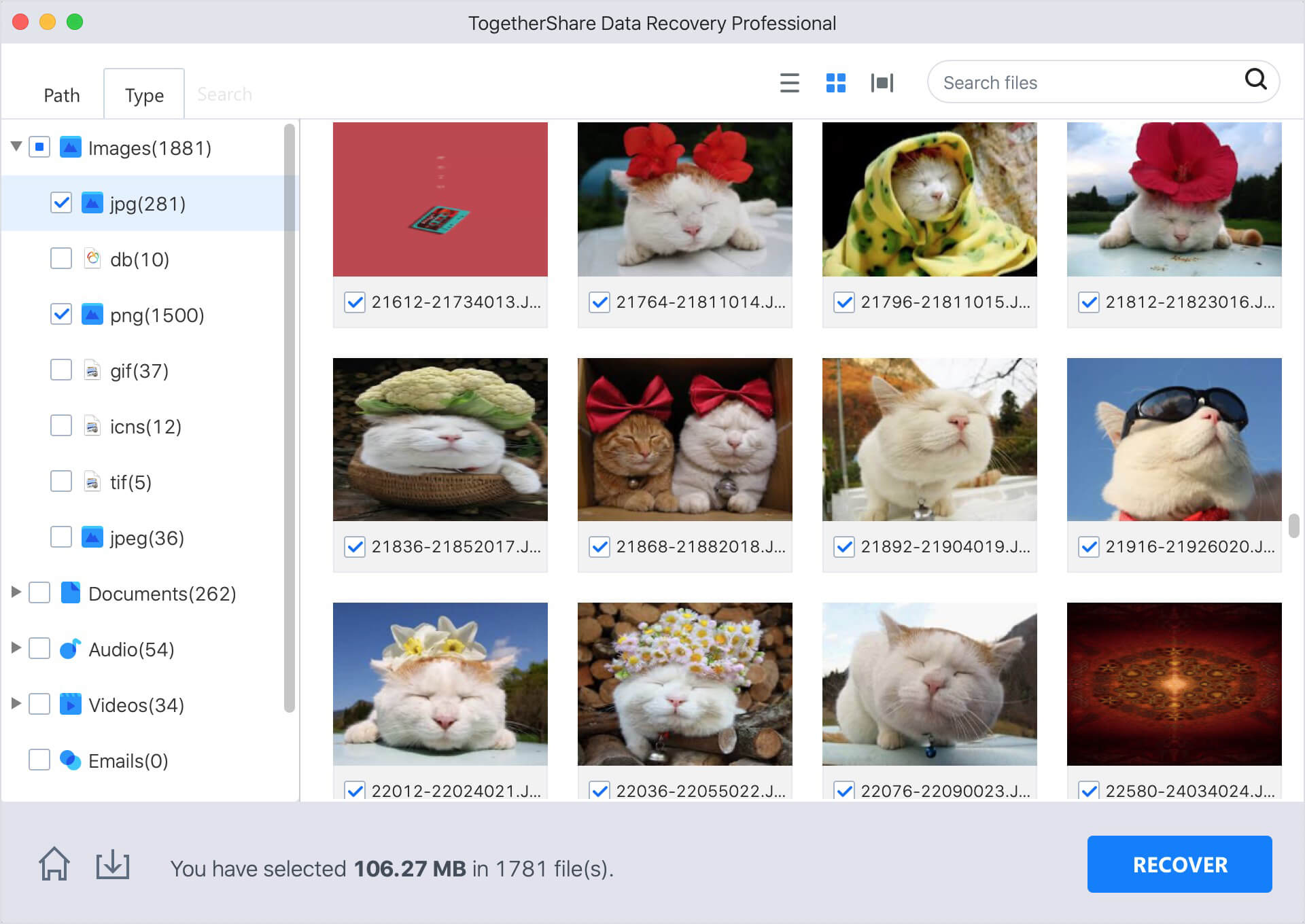 ---
Conclusion:
TogetherShare provides the easy-to-use and also very professional Mac data recovery tool. It's a very useful application that can help Mac users to recover deleted DMG file, and also it can work with other file types in any other data loss situations.
Also, this software fully works with Mac operating system, ranges from Mac OS X 10.7 to the latest macOS 10.15. If you lost data in any Mac system, just download this software to save your files.
TogetherShare Data Recovery for Mac
Powerful & easy-to-use data recovery software