Before you sell your computer or digital camcorder, you'd better permanently delete all your private videos or video recordings to prevent these videos from being recovered by other people. Whether you delete the videos or format your hard drive where the videos are stored, you can't permanently get rid of these videos because data recovery software can easily and completely recover deleted, formatted or hidden videos from hard disk drive and storage device.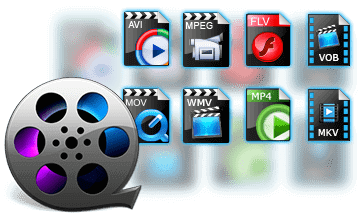 If you want to permanently delete videos or other files, you need special data erasure software. Here, we would like to recommend TS DataWiper, a powerful data eraser software. It offers certified data erasure standards (such as HMG Infosec Standard 5, Baseline; DOD 5220.22-M; U.S. Army AR380-19; Peter Gutmann's algorithm) to help you securely and permanently erase targeted data from any computer/hard drive or storage device. It is the reliable tool for you to permanently delete video files so that the video files can't be recovered by any data recovery method.
TS DataWiper is fully compatible with Windows and Mac OS. You can run it to permanently delete videos from PC, Mac, HDD, SSD, memory card, digital camera, camcorder, USB flash drive, MP4 player, etc. Now, just download this video eraser and install it on your Windows or Mac computer.
TS DataWiper
The most powerful data erasure software to permanently erase data.
1. Easy steps to shred videos permanently
Run TS DataWiper on your computer, and choose mode - Erase Files. This mode can help you permanently shred files/folders. Just add the video files to the erasure list. You also can add folders to erase.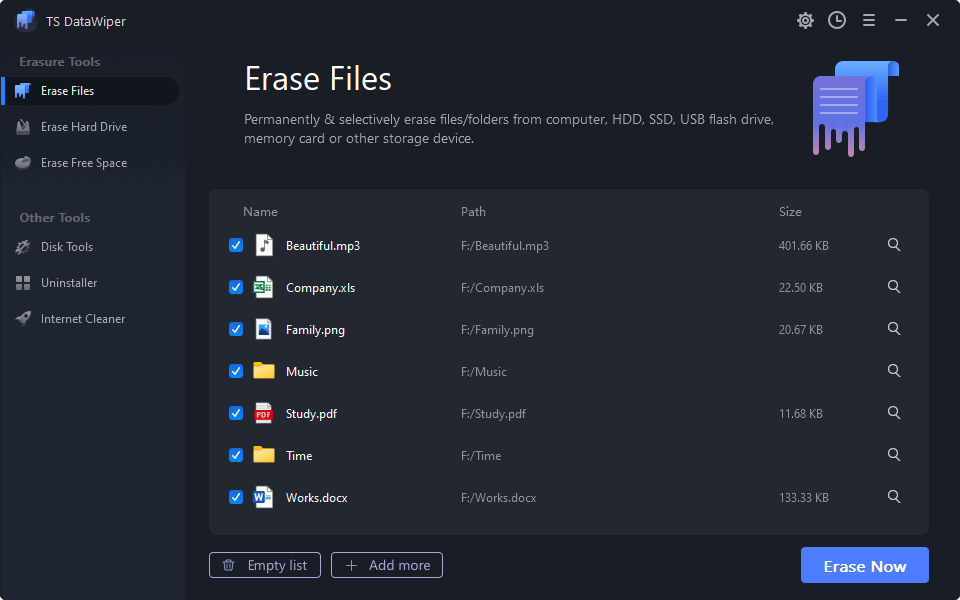 Then click on Erase Now button to permanently erase the video files/folders. Once the process gets finished, all the selected videos/folders are lost forever.
---
2. Wipe all videos on your hard drive
Erase Hard Drive mode is able to help you wipe a hard drive to permanently erase all files including the videos on the hard drive. Before you sell or donate your device, you can use this mode to permanently erase all your private data by only 1-click.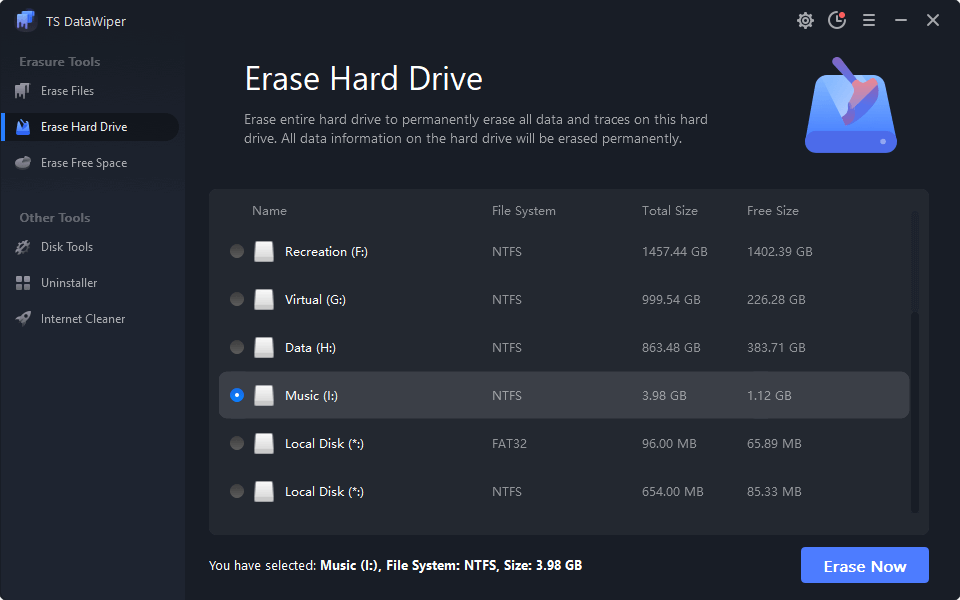 ---
3. Only erase already deleted/lost videos on your hard drive
This mode can wipe the free disk space to permanently erase all already deleted data including deleted/lost videos on your hard drive. It will not erase the existing data on your hard drive.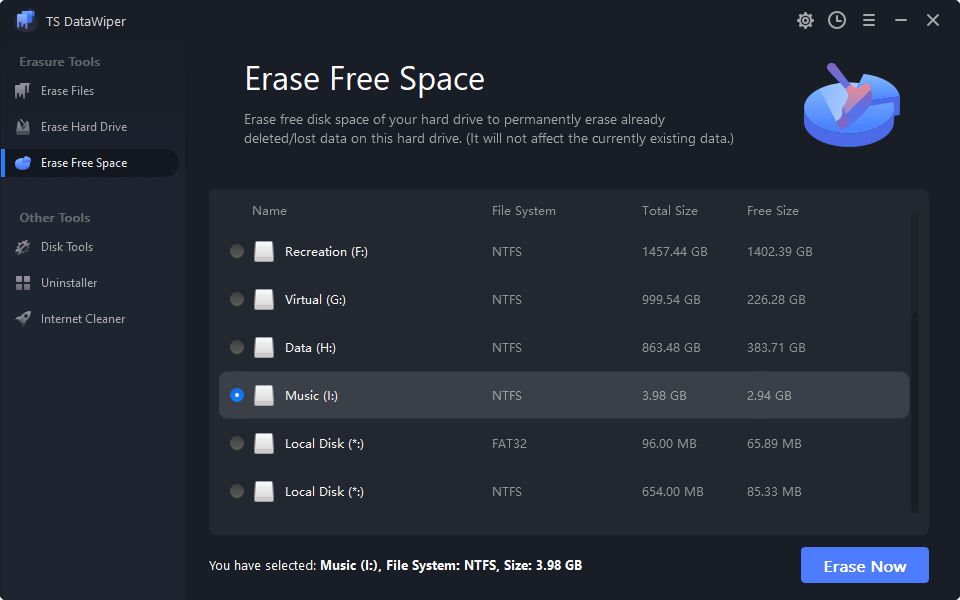 Once the videos are erased by TS DataWiper, there is no way to recover them because the erased videos have been gone forever. So, before you permanently erase your videos with TS DataWiper, you'd better make a backup in case that you would need them in future.
TS DataWiper also can help you permanently delete photos, documents, emails, voice files, etc. It is 100% safe data erasure software, will not cause any damage to your device/hard drive.
Before you sell your computer, hard drive or digital camcorder, you can run TS DataWiper to permanently delete private videos to prevent potential data recovery. Any other people can't recover your videos even by using the most powerful data recovery software. Now, just download TS DataWiper for Windows/Mac:
TS DataWiper
The most powerful data erasure software to permanently erase data.